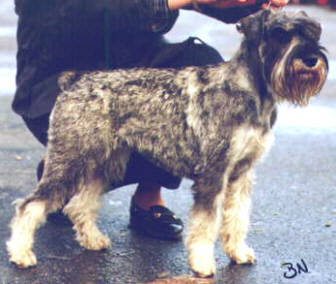 Swedish Champion

Swedeline's Argenta Starlet

Mother of Argenta's second I-litter

Champion-offspring:

Pedigree of Swedeline's Argenta Starlet, born 1994-01-24
.
.
Stall Hagebys Balthazar
.
Int Ch Barthausen's Ivan-Ivanovitch
.
Ch Halla v Hahlweg
Int Ch Barthausen's Stars n' Stripes (Dame)
.
Int Ch Orkan v Hahlweg
.
Ch Frekko Gabriella
.
Int Ch Mihan Alma

Go back and see more photos of our sucessful dogs!