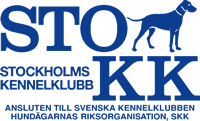 Judges
Standard Schnauzer: Viv Soleckyj Szpunar, Poland
Minis: Elaine Whitney, Canada
Best in Group: Kresten Scheel, Denmark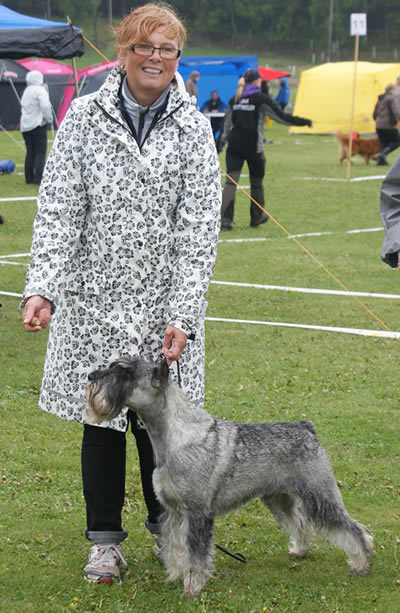 Ch Borodatij Djavol Graf Kaliostro "Kolja" Best of Breed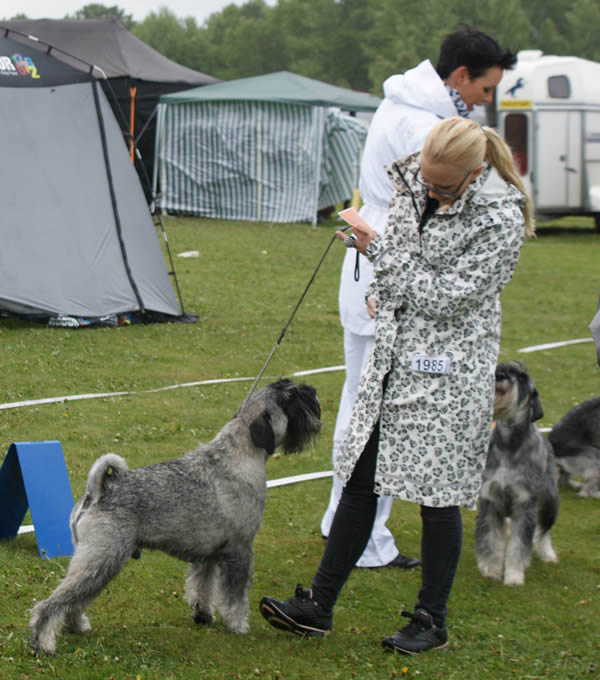 Ch Argenta's Flanagan "Primo" second best male with CAC

Ch Von Roth's Fanfare "Caper" second best female and Veteran BOB
Ch Argenta's Brittany excellent 4

Argenta's Mini Challenger "Chase" Puppy BOB
Argenta's Mini Brilliant "Mira" excellent CK fourth best female from junior class
Zylvan Amber excellent ck open fourth

Both Caper and Chase were picked but not placed in the veteran and puppy group

We were a bit stressed when we saw that group number 2 were judged as second group at the show.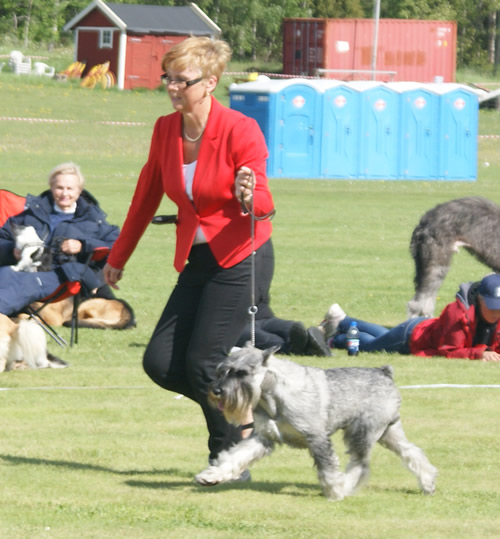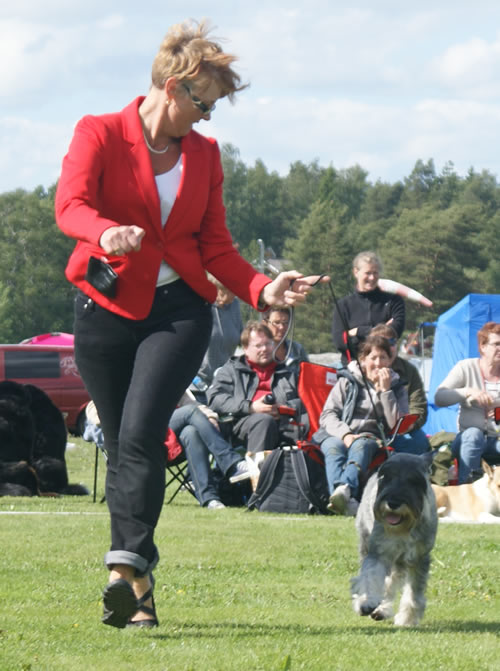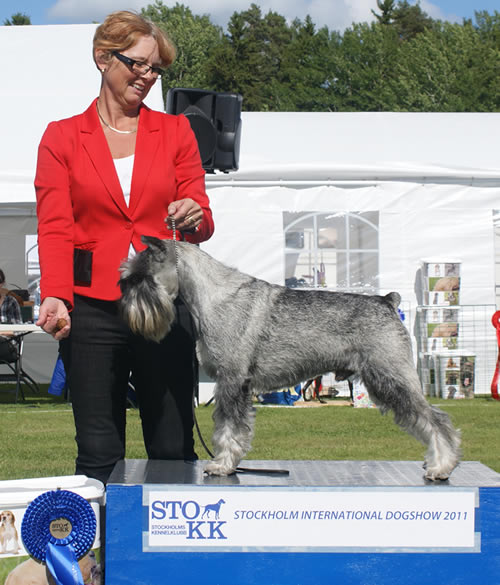 We asked the nice STOKK team if they could change and let group 2 be the first group judging
as we had to go back north to the Best in Show final in Österbybruk.
They did so and Kolja went into the ring for the group judging, mean time all our friends packed all the things so when Kolja were done in the ring we run back to the car, people called the show team in Österbybruk and told then that we were on our way to the best in show final.
We drove fast and when we arrived to the show in Österbybruk all the nine finalist were waiting
for us so that they could enter the ring.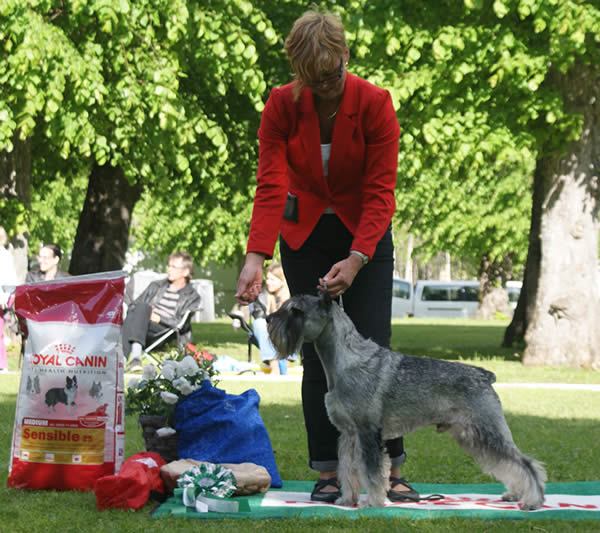 Kolja and I run from the car directly into the ring and we were lucky to be placed
BEST IN SHOW 4!!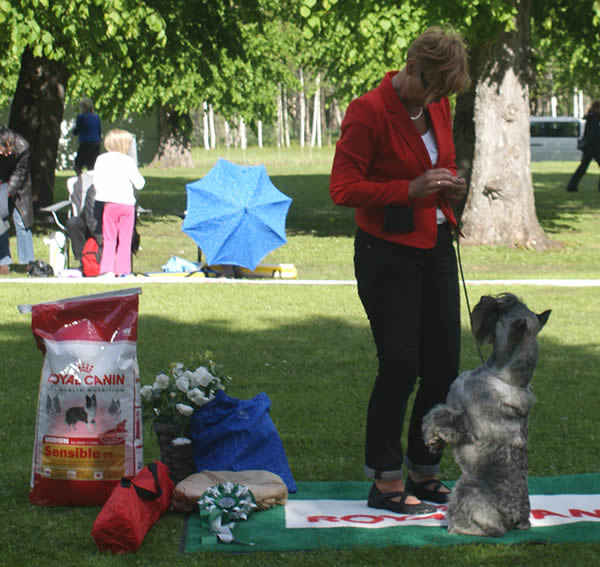 We really had a busy and a wonderful weekend
Thank you all! family, friends and judges