Kennel Argenta's second Y-litter
19th of October 2005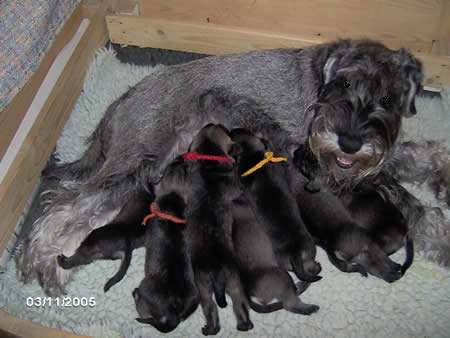 "Fanny" and her puppies.

The puppies, six males and one female,
was born on the 19th of October and
will be ready to move to their new homes just before Christmas!

Five of the puppies are already spoken for!




Pedigree of Kennel Argenta's second Y-litter
Ch Centara Outback Jack
(Sire)
Ch Jandumin Hasse
Ch Nina del Prillo
Ch Centara Canicula Dubonet
Ch Charisma Tango
Ch Centara Canicula

5 ½ weeks



The puppies have now entered into their absolute cutest stage!
They are sweet, playful and... haven't yet got the taste of human feet and hands!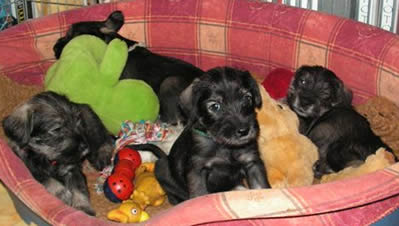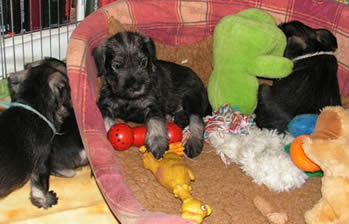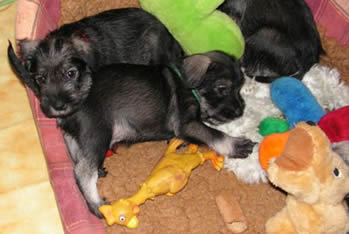 The puppies are surronded with a lot of toys,
sometimes used to play with and sometimes used as pillows.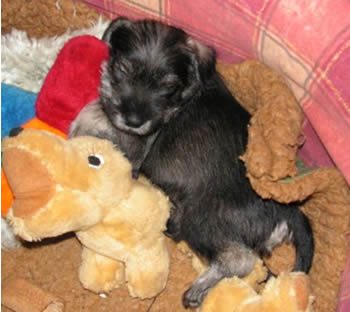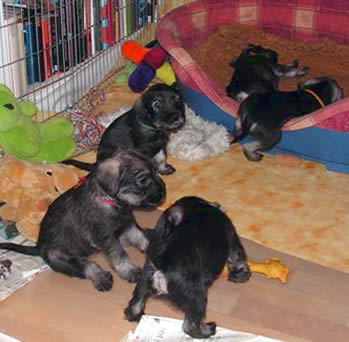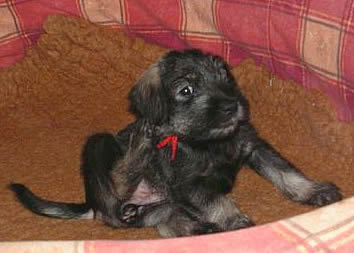 Miss Red trying to get our attention.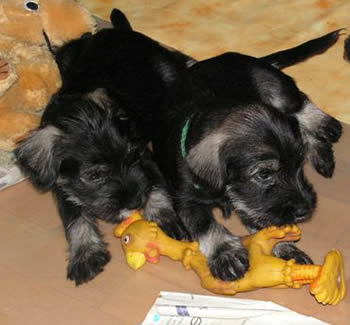 This pair of brothers have found a strange looking toy!
It must be examined!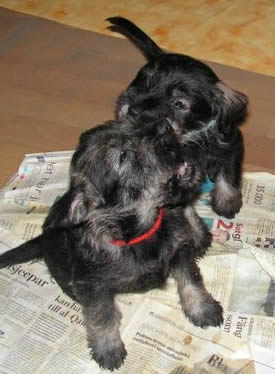 Who needs toys?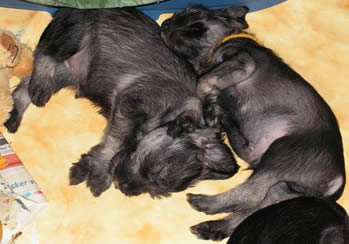 Aren't they sweet?
All this playing around really demands a lot of rest and sleep too.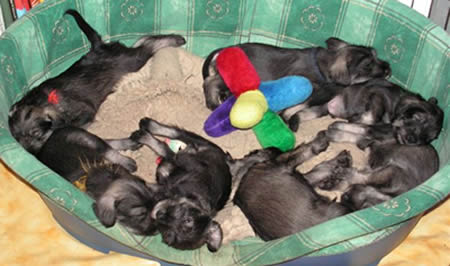 3 weeks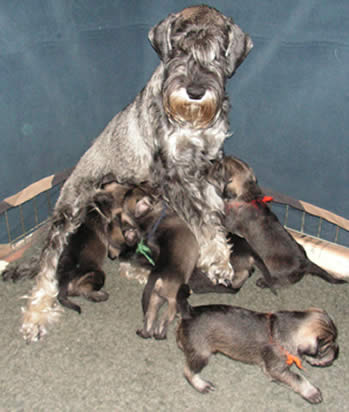 "Fanny" and her puppies.




Fanny is an excellent mother and takes good care of her puppies.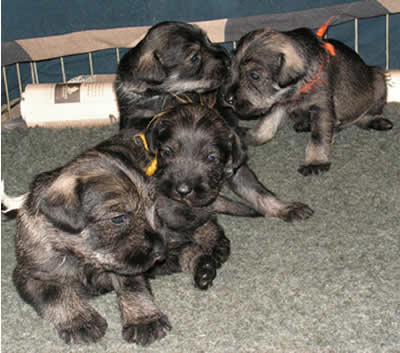 The puppies have started to play with each other.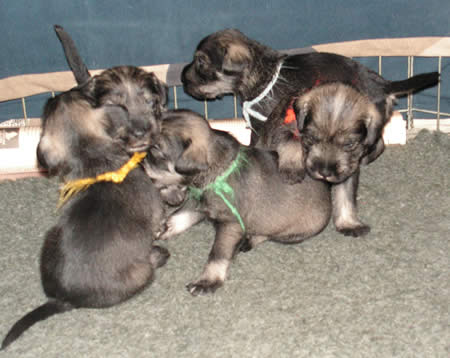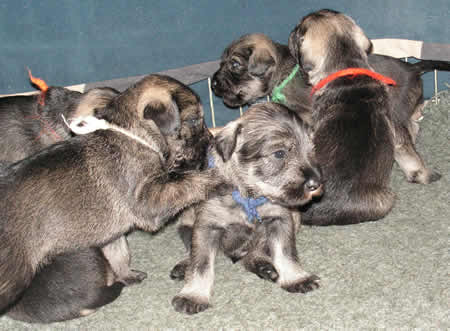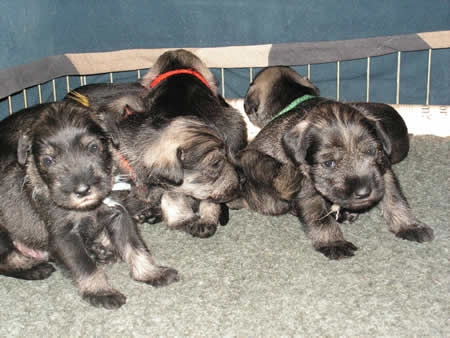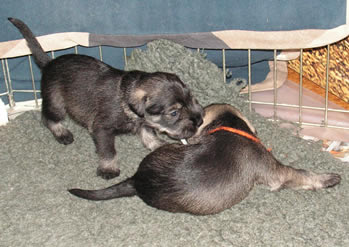 White and Orange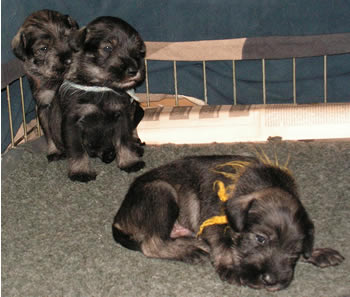 Orange, White and Yellow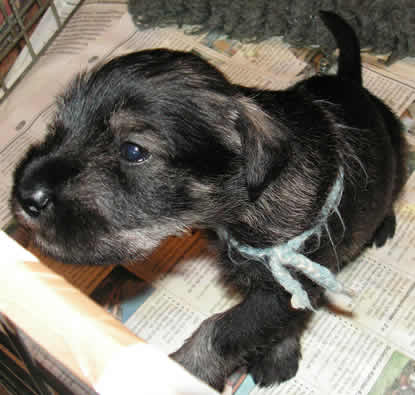 Light-Blue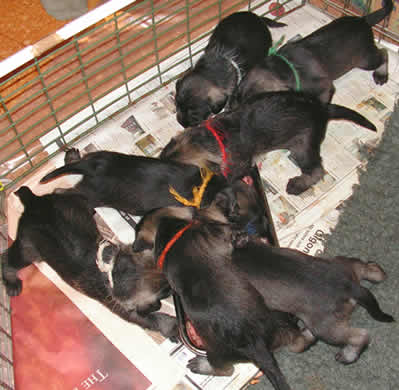 The puppies are nowadays also eating "real" food.



2 weeks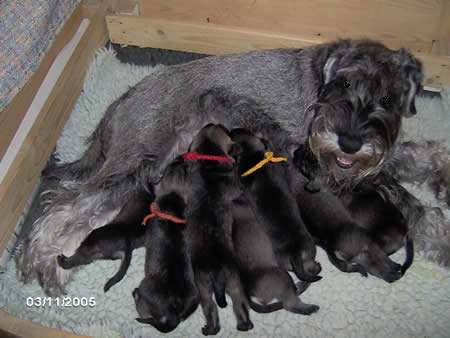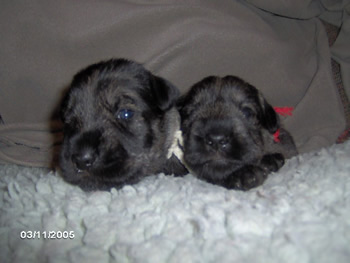 Mr White and Miss Red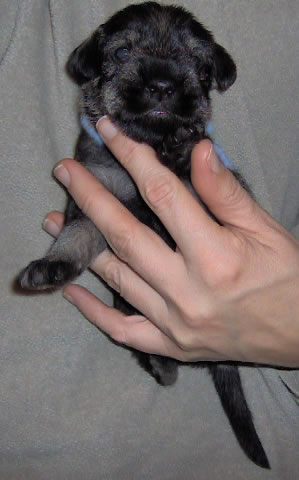 Young mr Light-Blue



Two more males, mr Orange and mr Dark-blue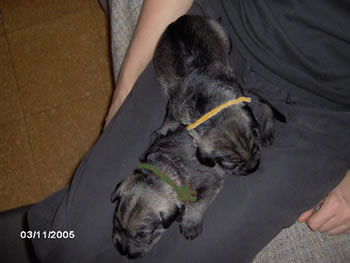 Mr Green and Mr Yellow