Argenta's X3-Litter
2 males and 2 females was born 13th of June 2019

Skrolla ner för bilder på valparna/Scroll down for photos of the puppies

Med den här kombinationen förväntar vi oss valpar av hög utställningskvalitet med bra mentalitet,
sträva pälsar, välkroppade och välvinklade med den rätta Schnauzertypen!
Vi väntar oss även valpar med hög arbetsvilja, en riktig allround-Schnauzer med andra ord!


We believe this litter will give us puppies of high show quality with great coats, body and angulations, the real Schnauzer type!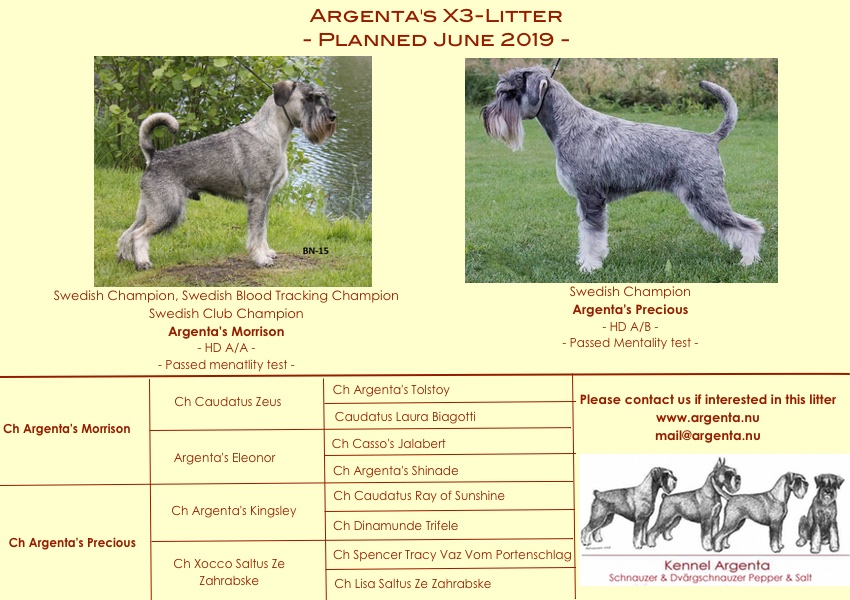 Pedigree of Argenta's X3-litter
Click on the highlighted names to come to the dogs own sides for more pictures and information

8 weeks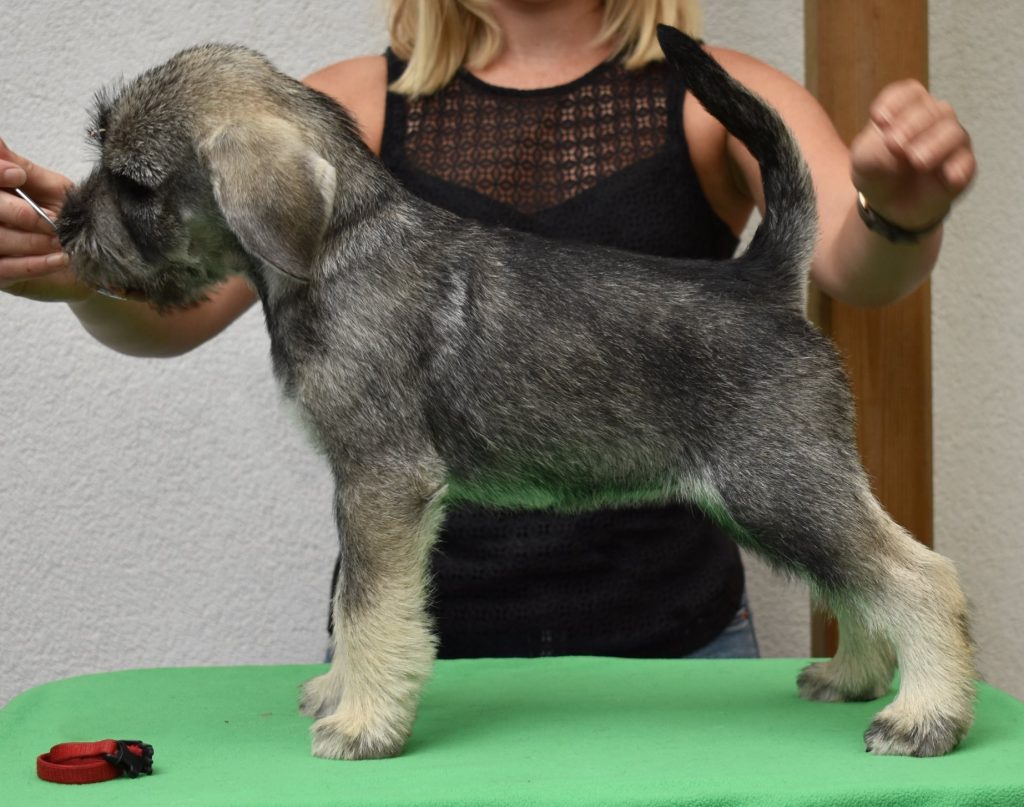 Miss Red – Argenta's Xiomara
Owner: Åsa Örvind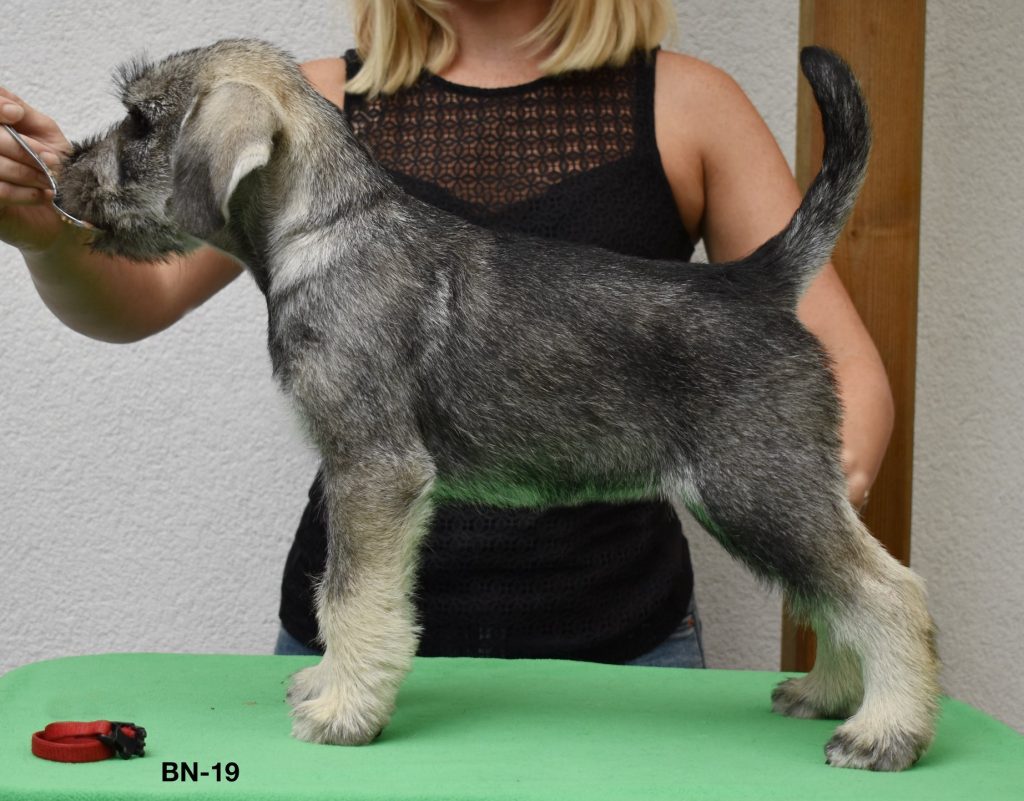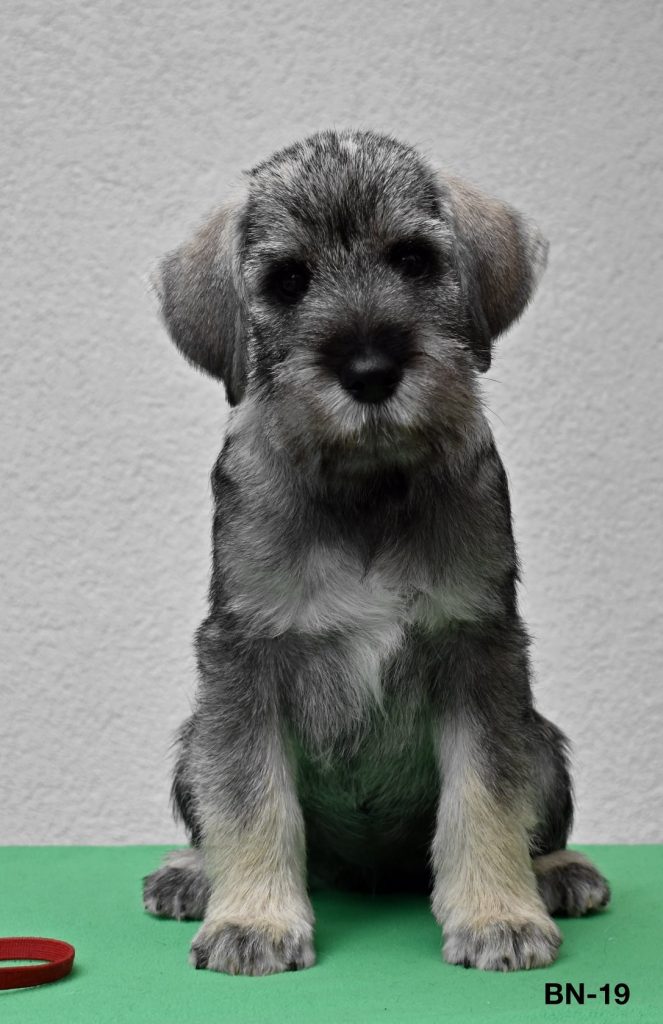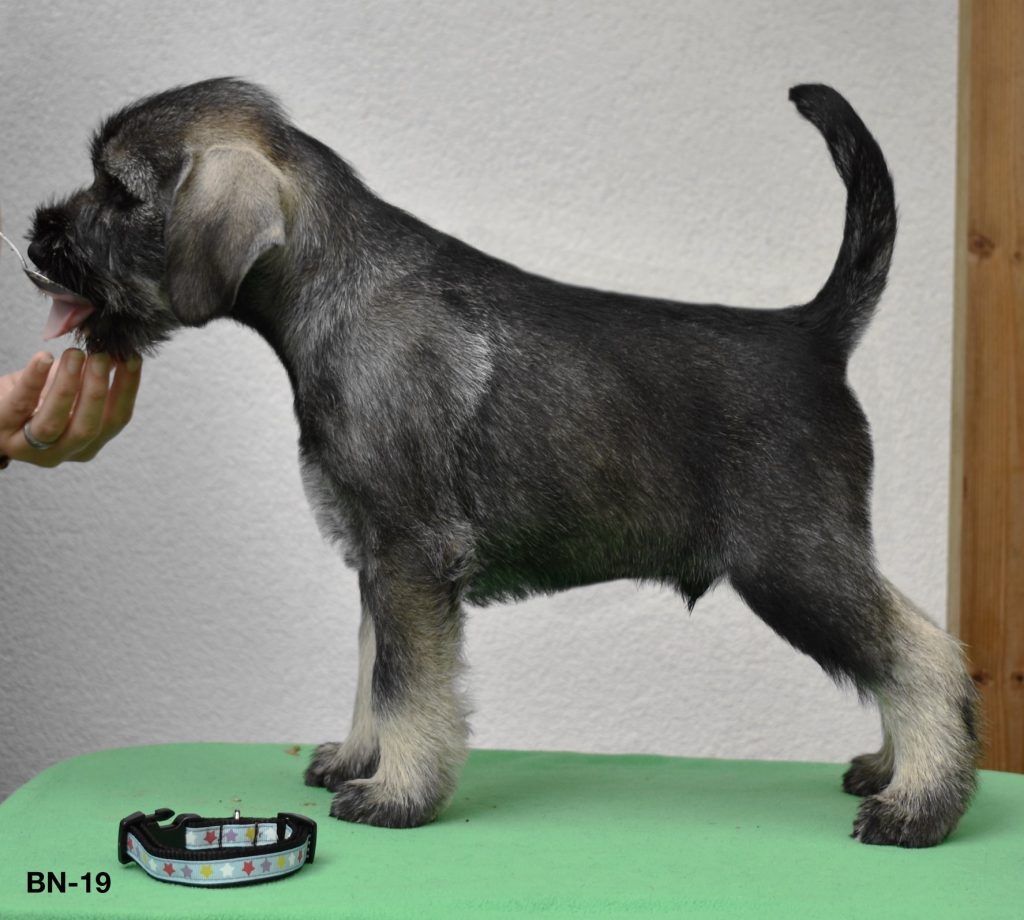 Mr Blue – Argenta's Xcellent Xedrick
Owner: Nenad Matejevic, Serbia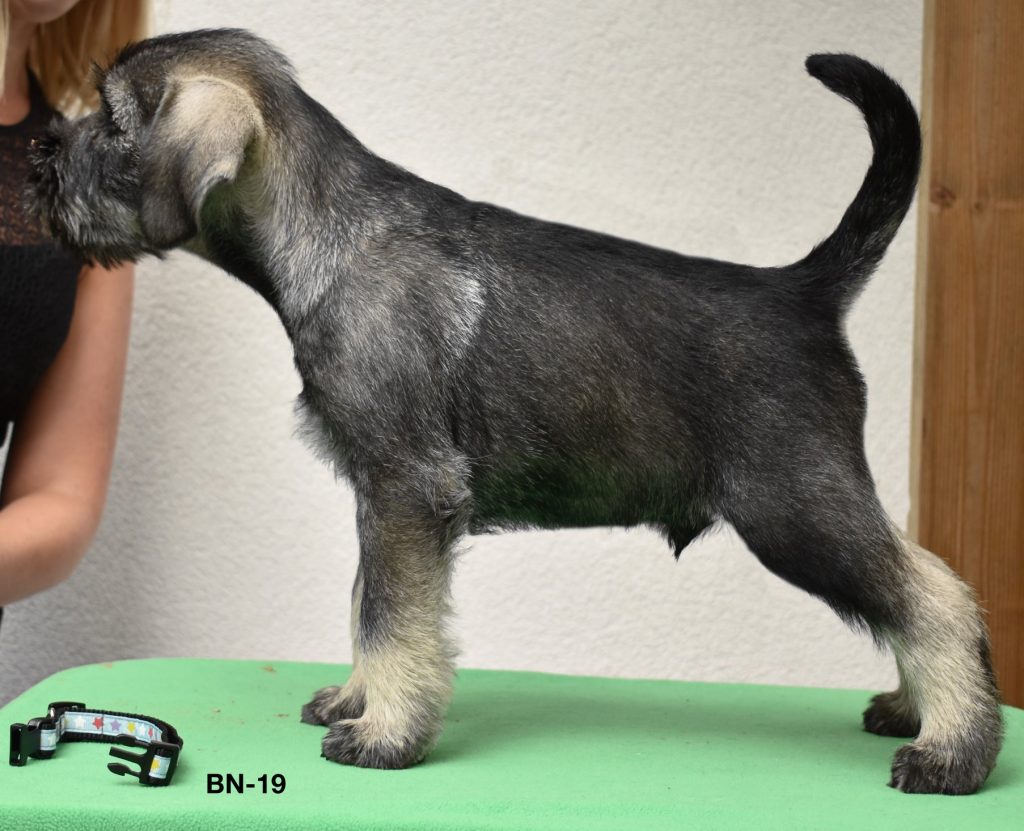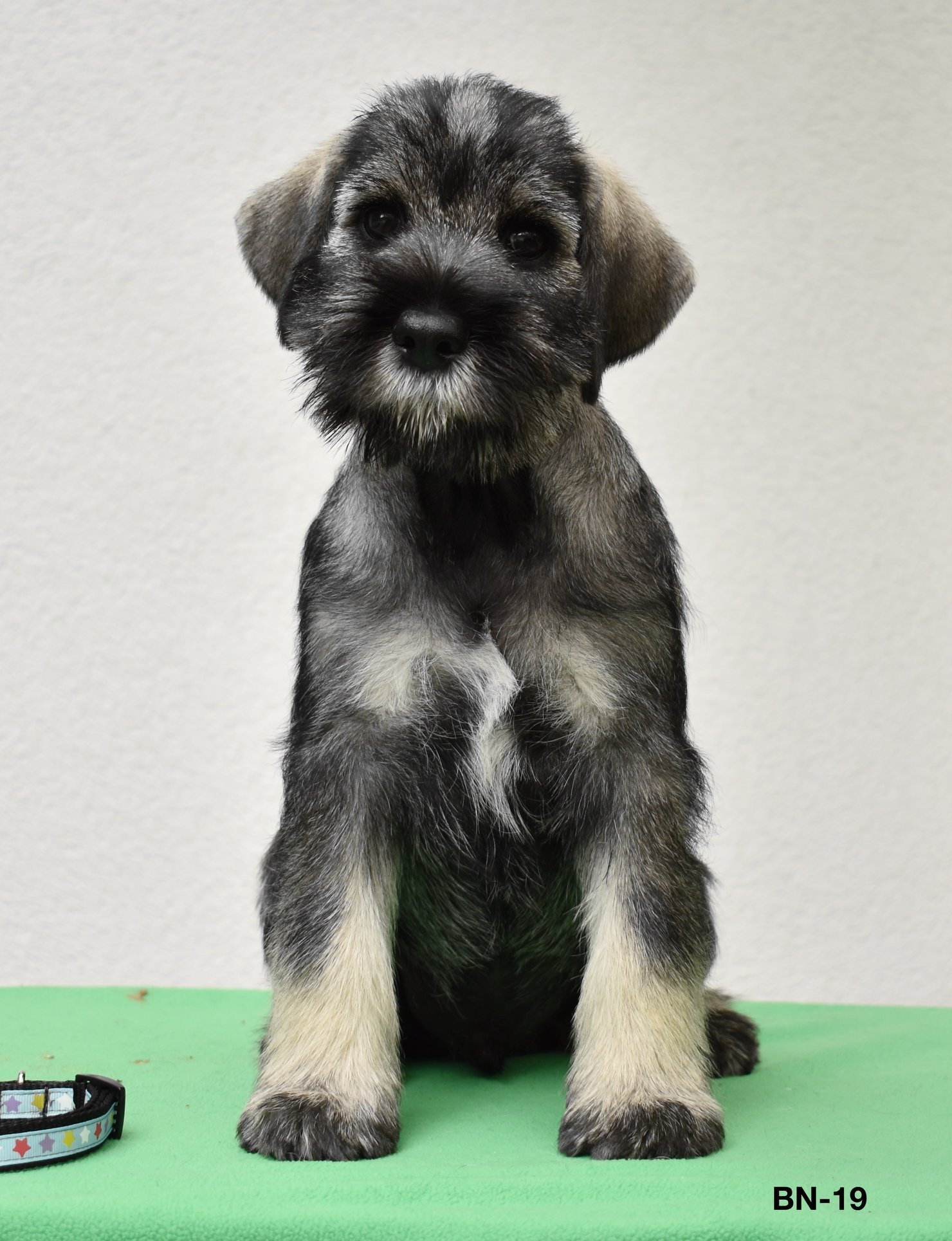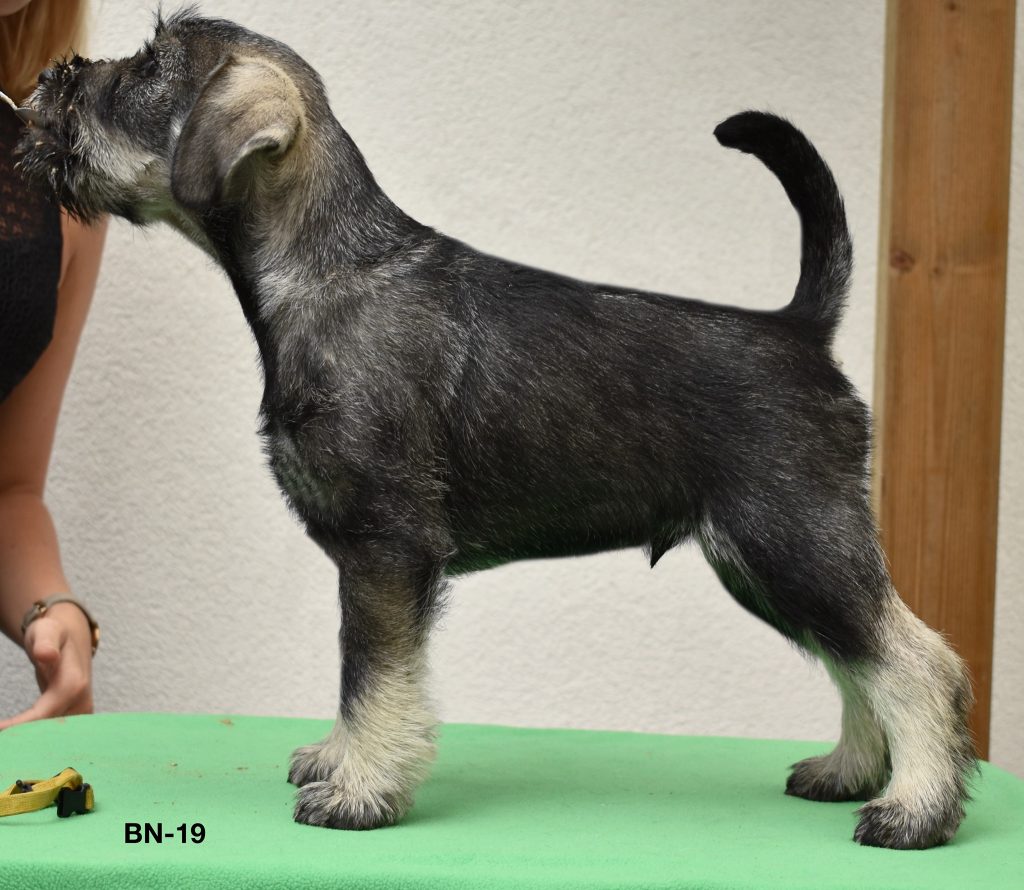 Mr Yellow – Argenta's Xclusive Xandor
Owner: Vera Haukijärvi, Finland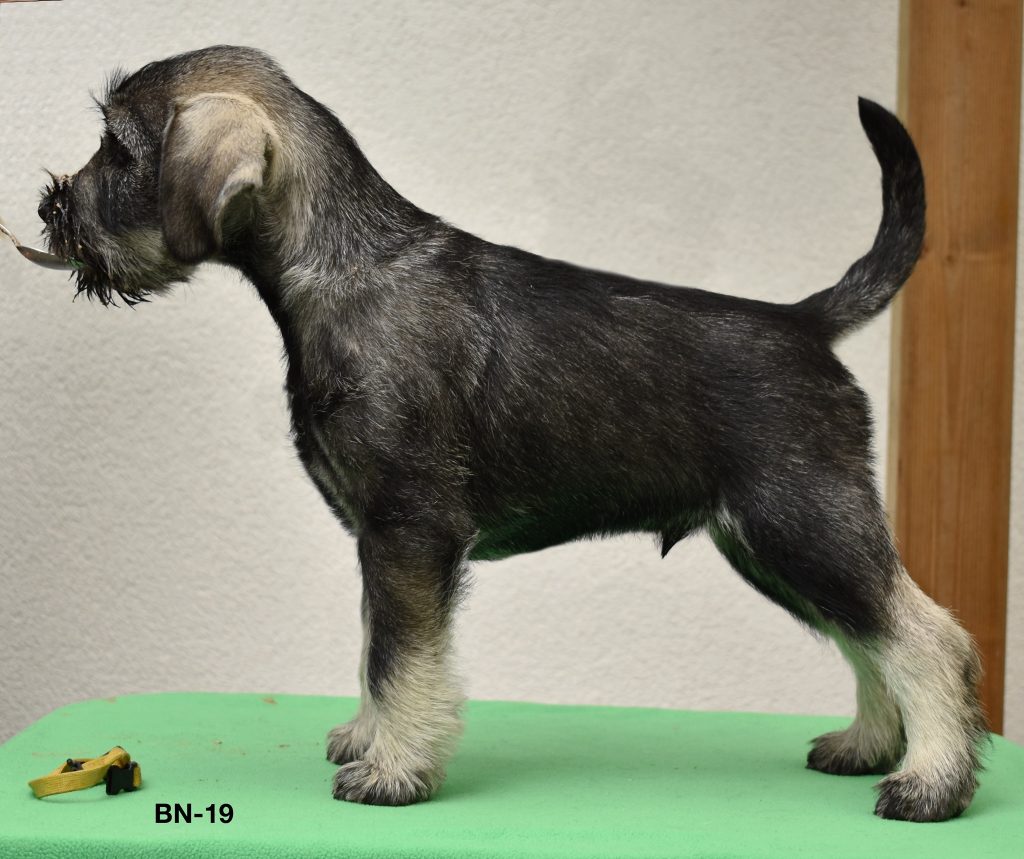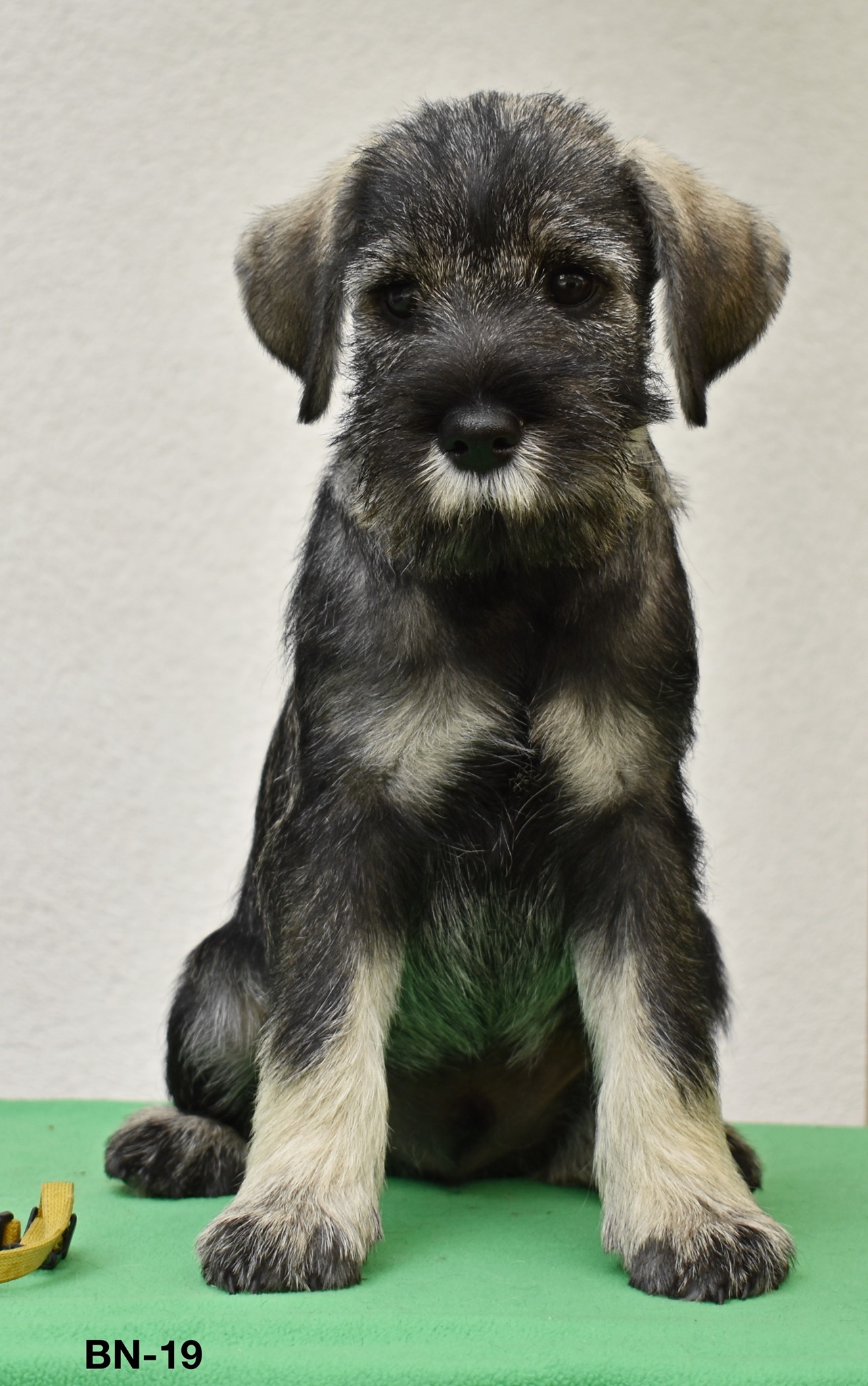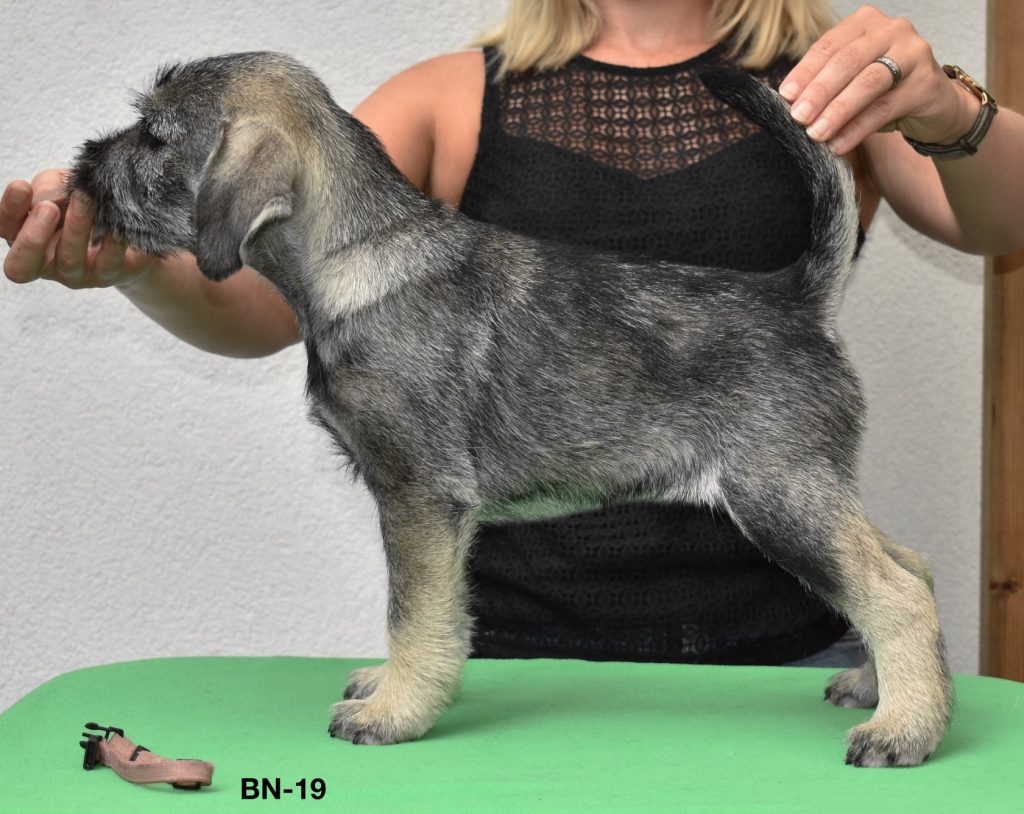 Miss Pink – Argenta's Xiomara
Owner: Anna Fransson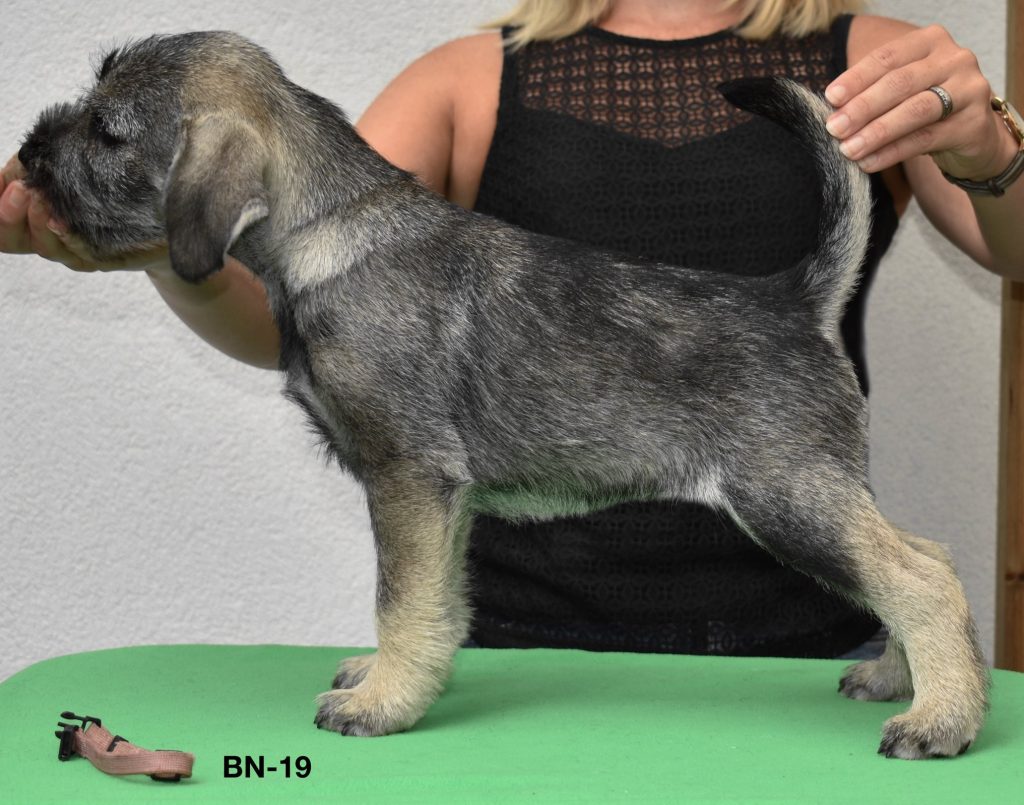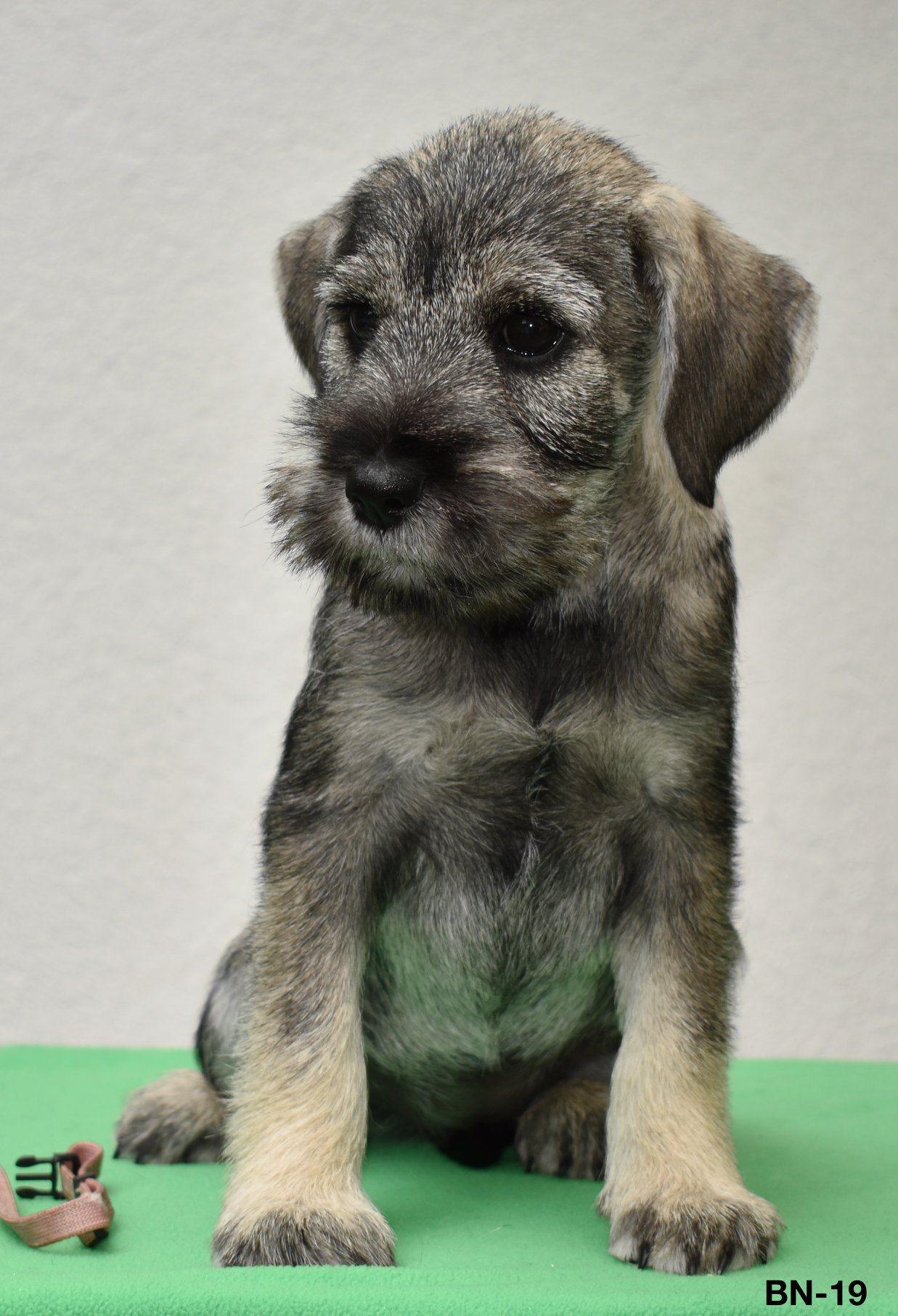 7 weeks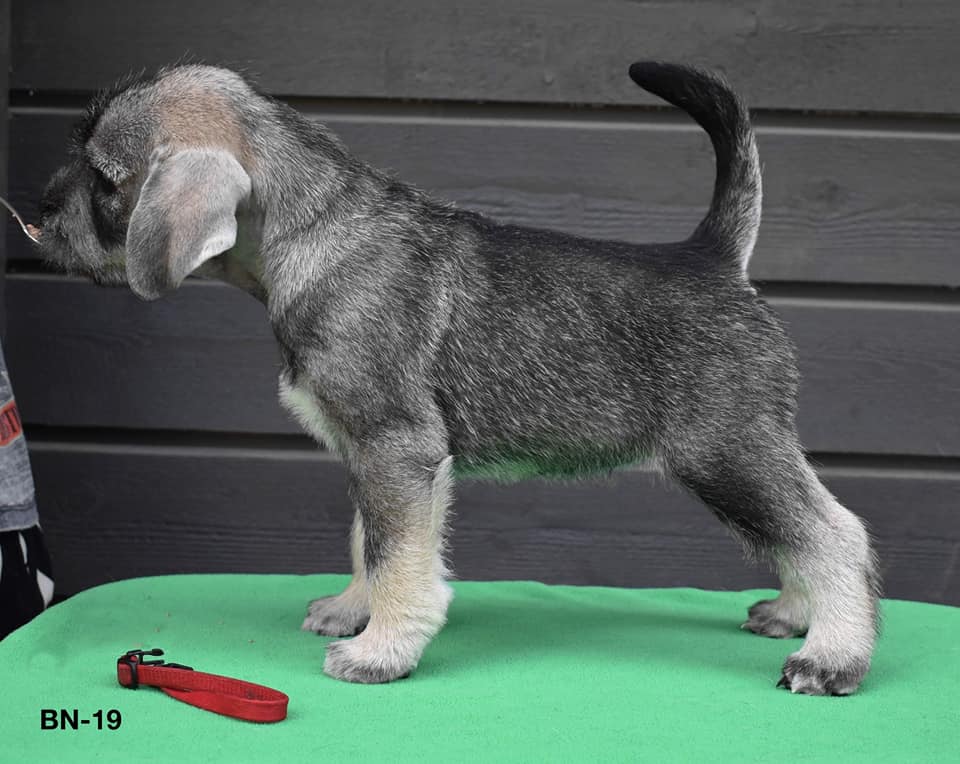 Miss Red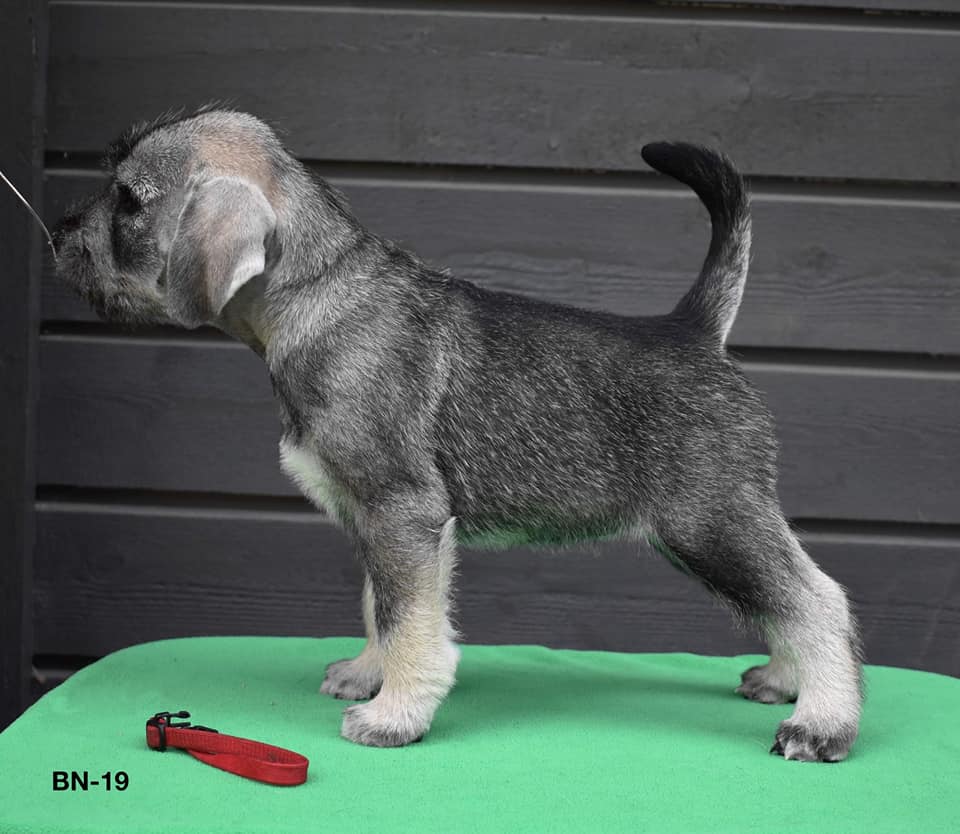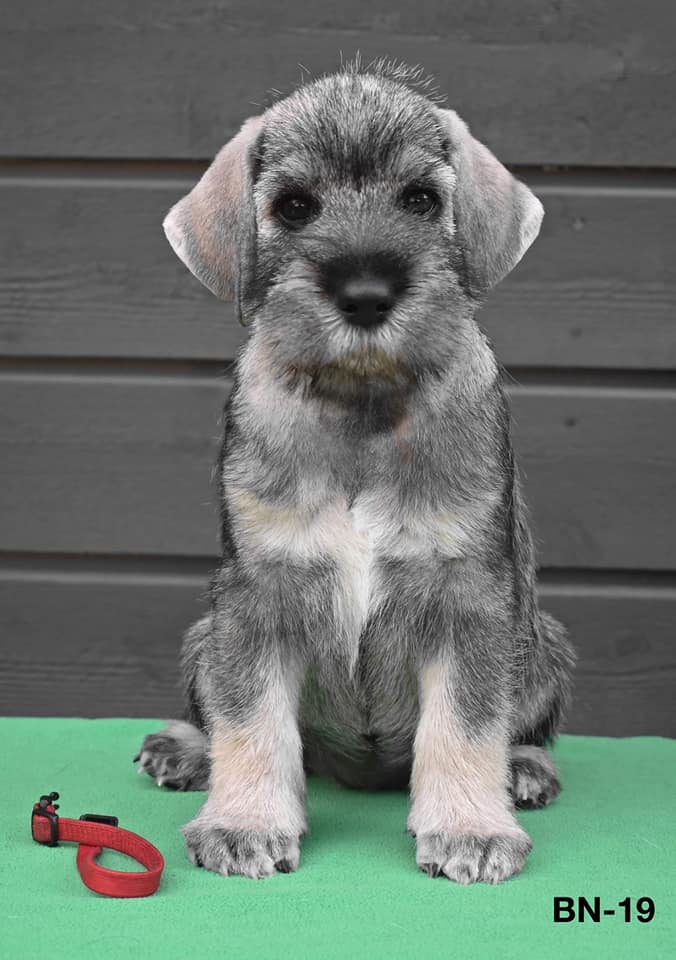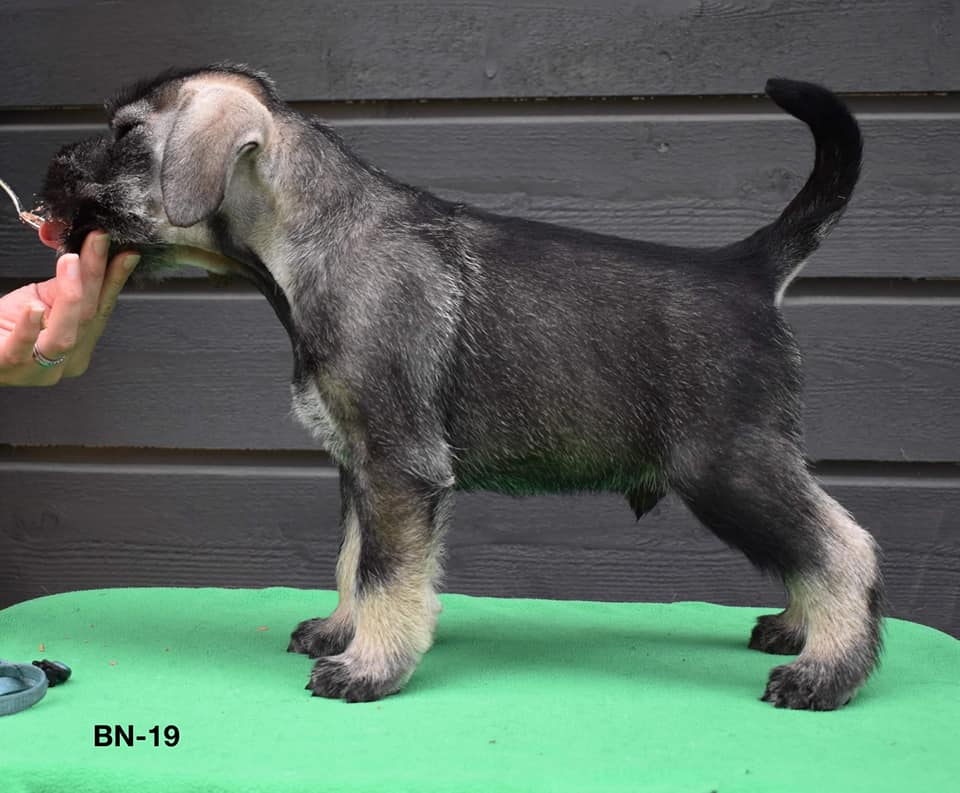 Mr Blue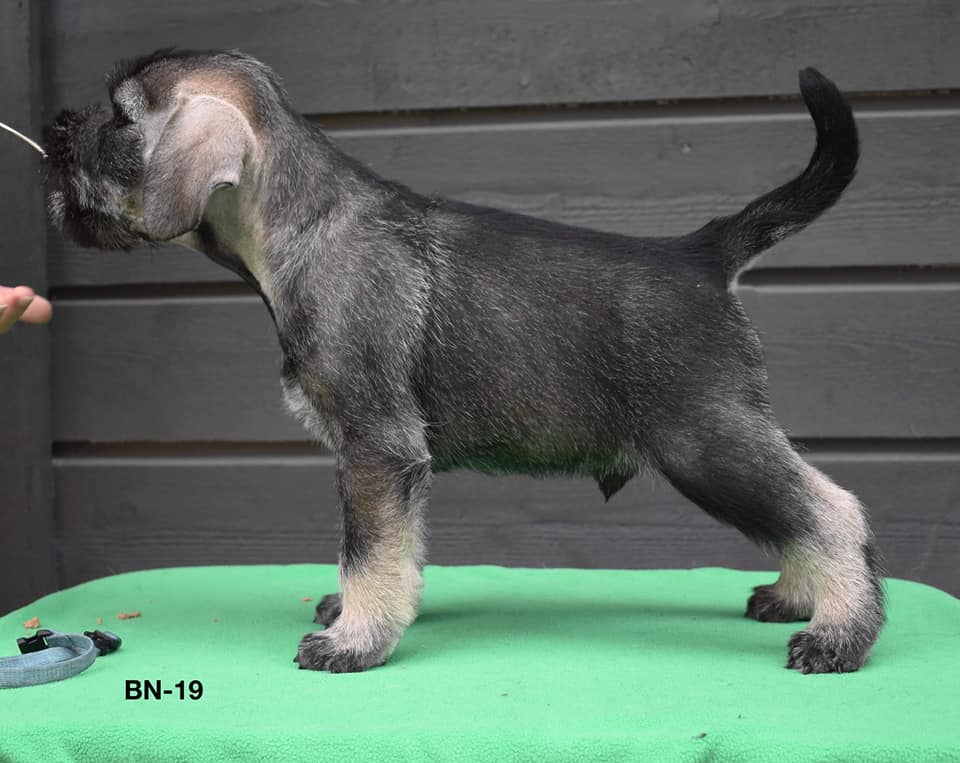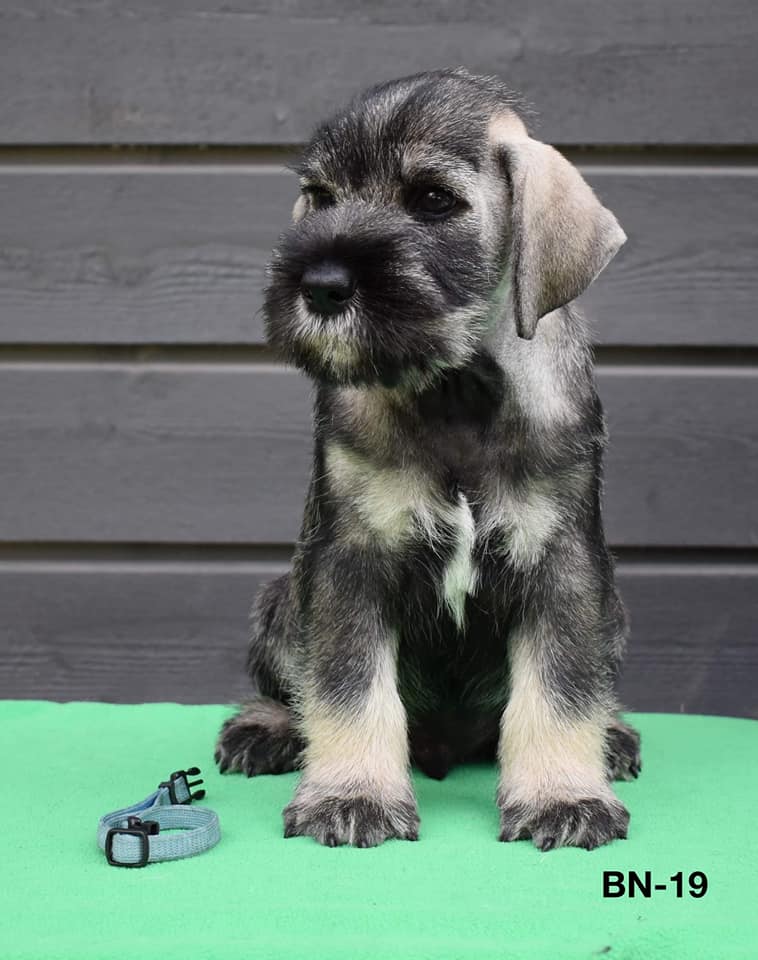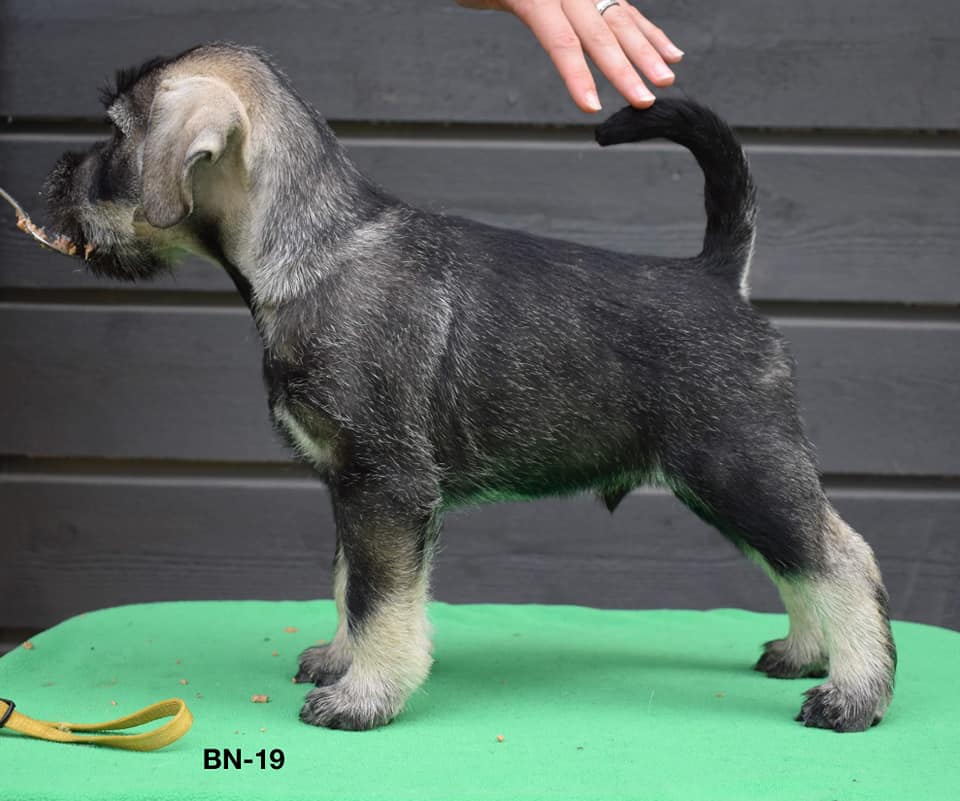 Mr Yellow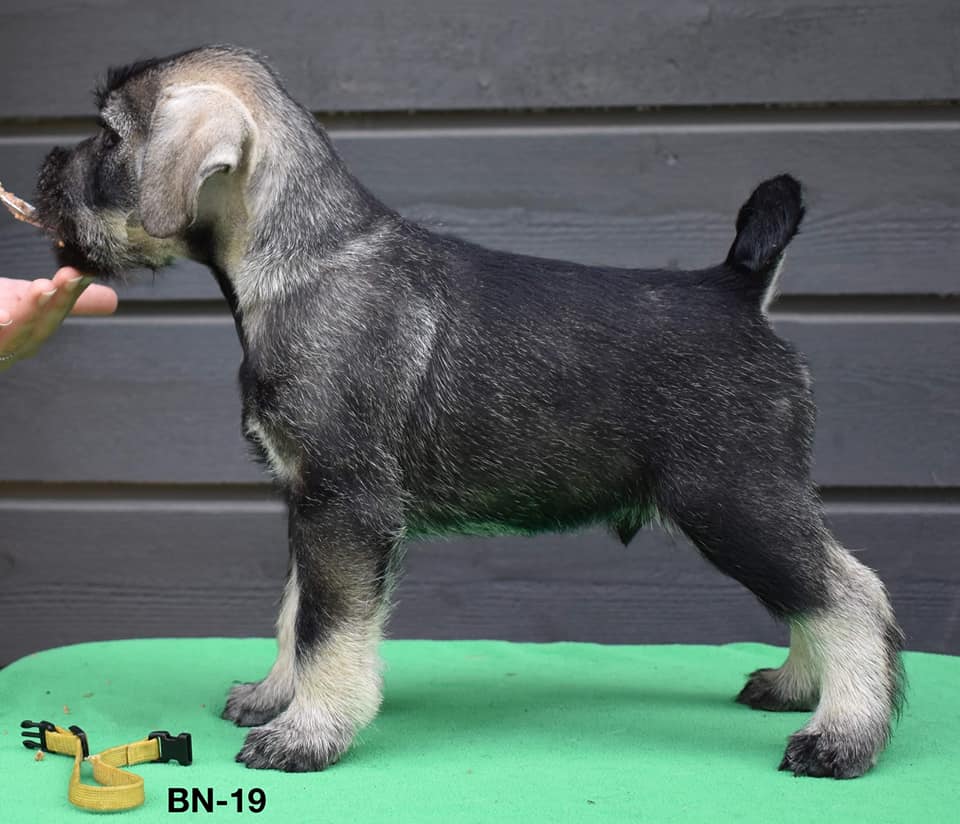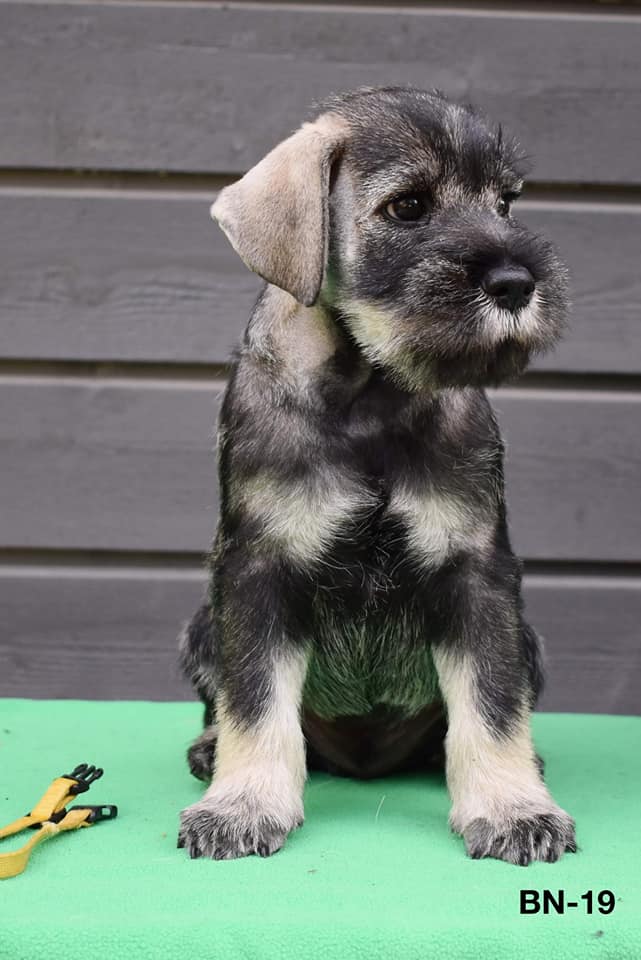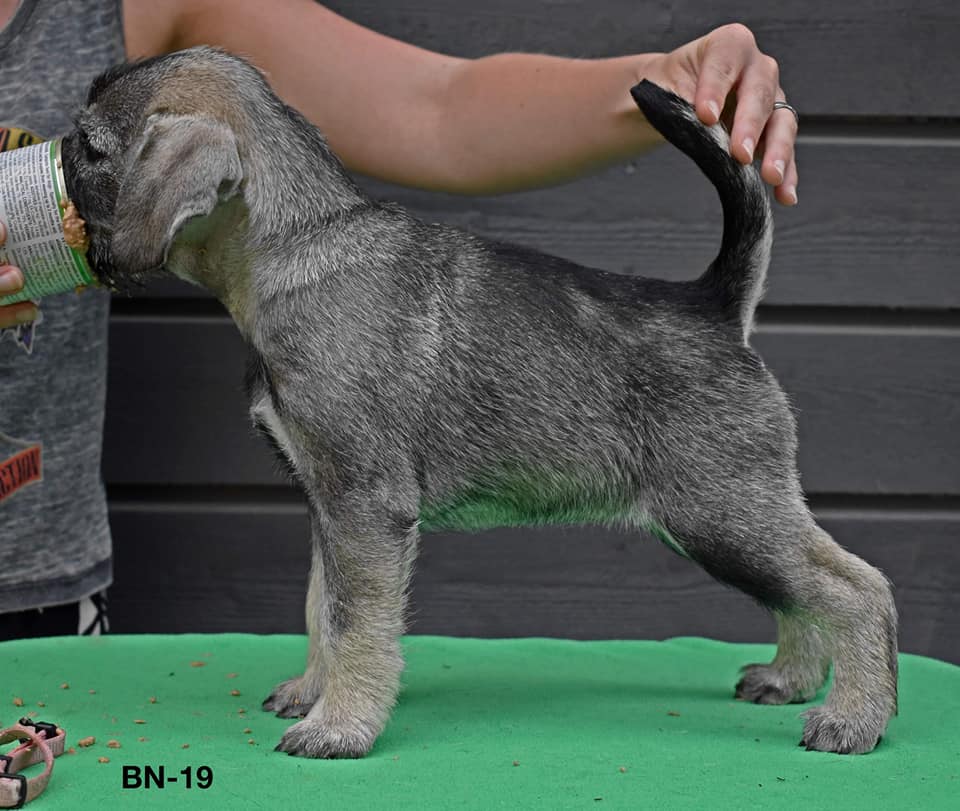 Miss Pink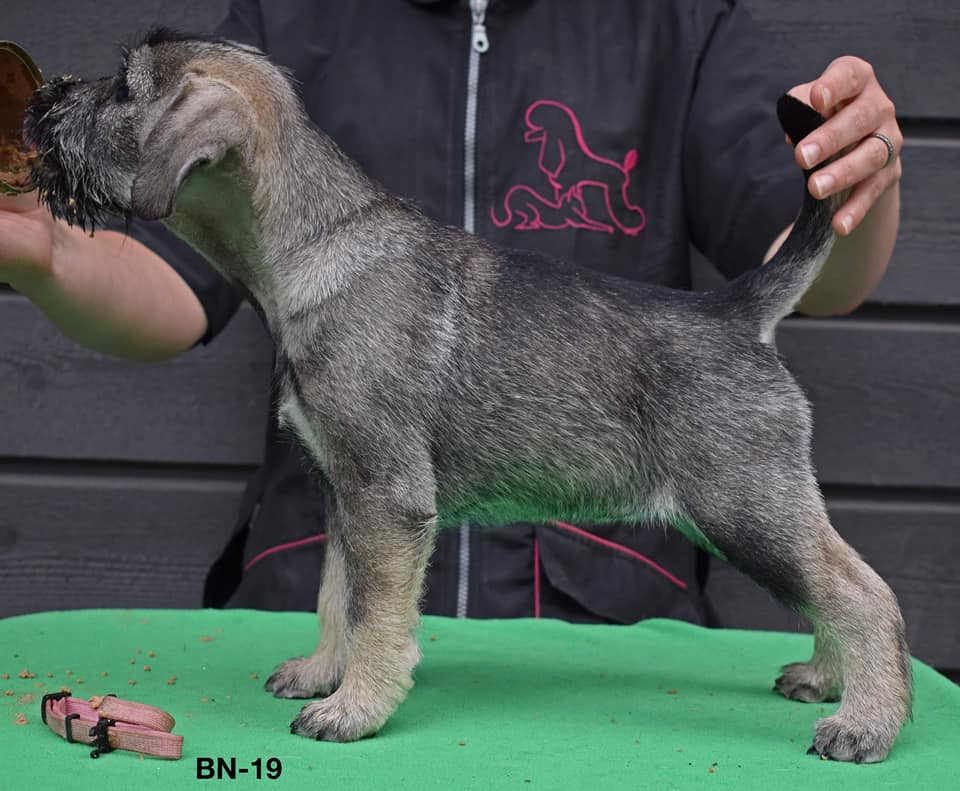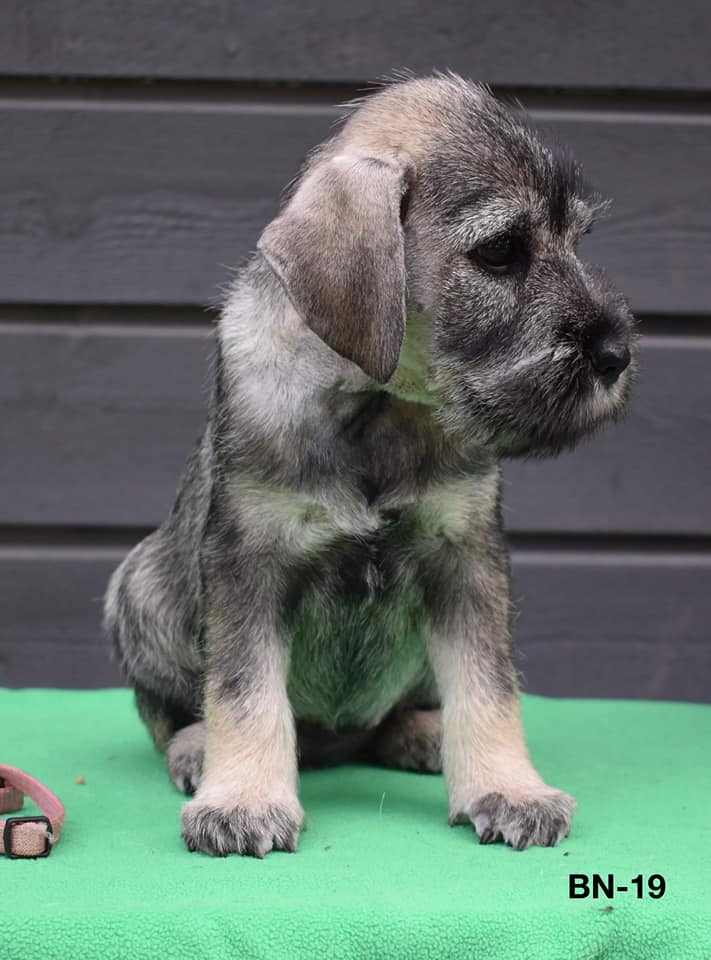 X3-litter 7 weeks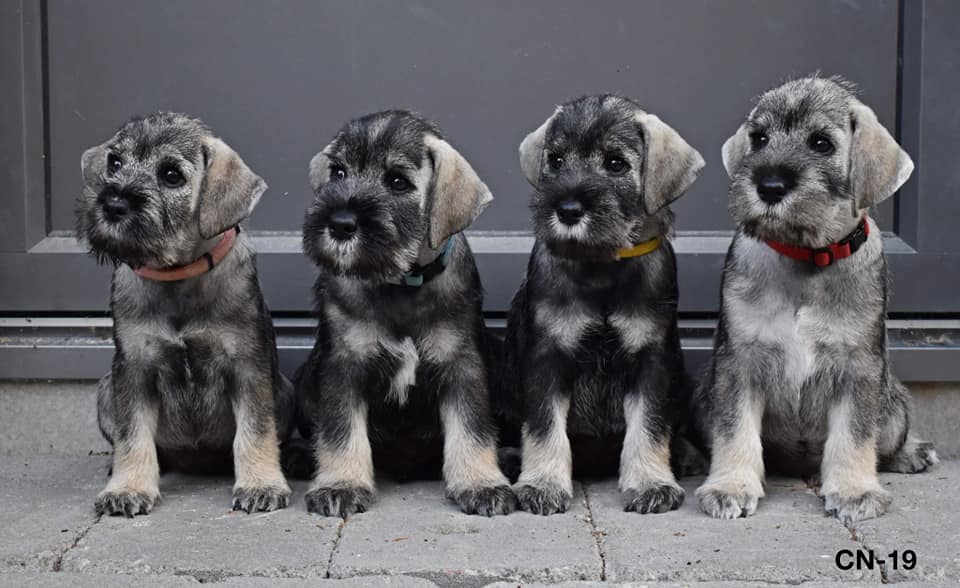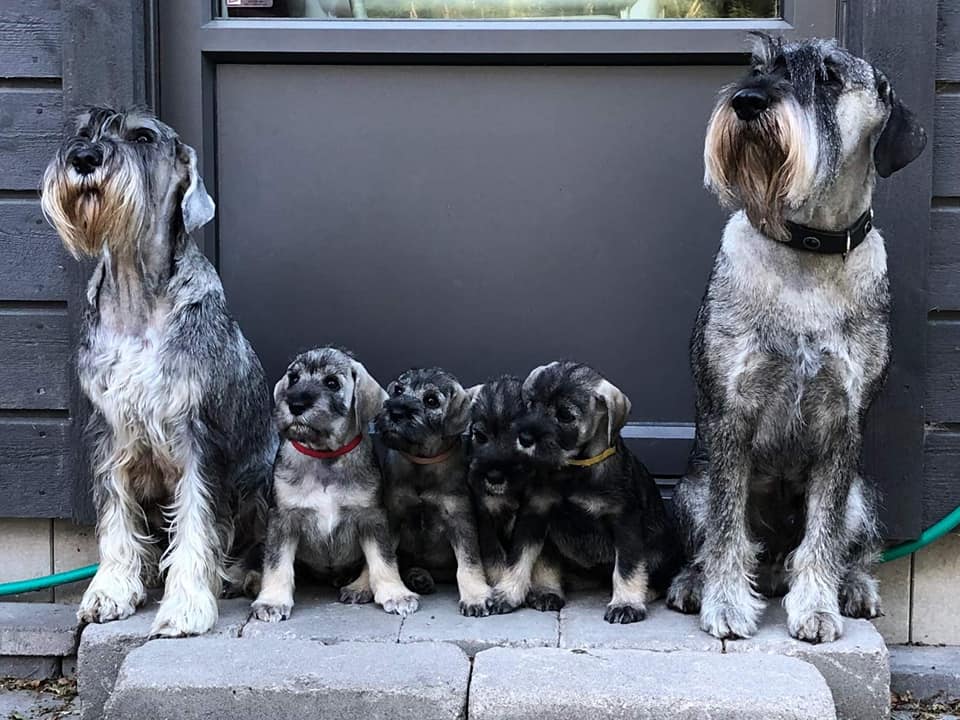 The X3-litter together with parents Precious and Morrison

4 weeks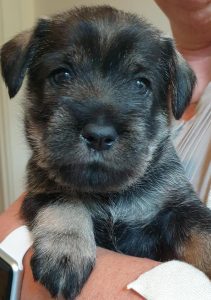 Mr Blue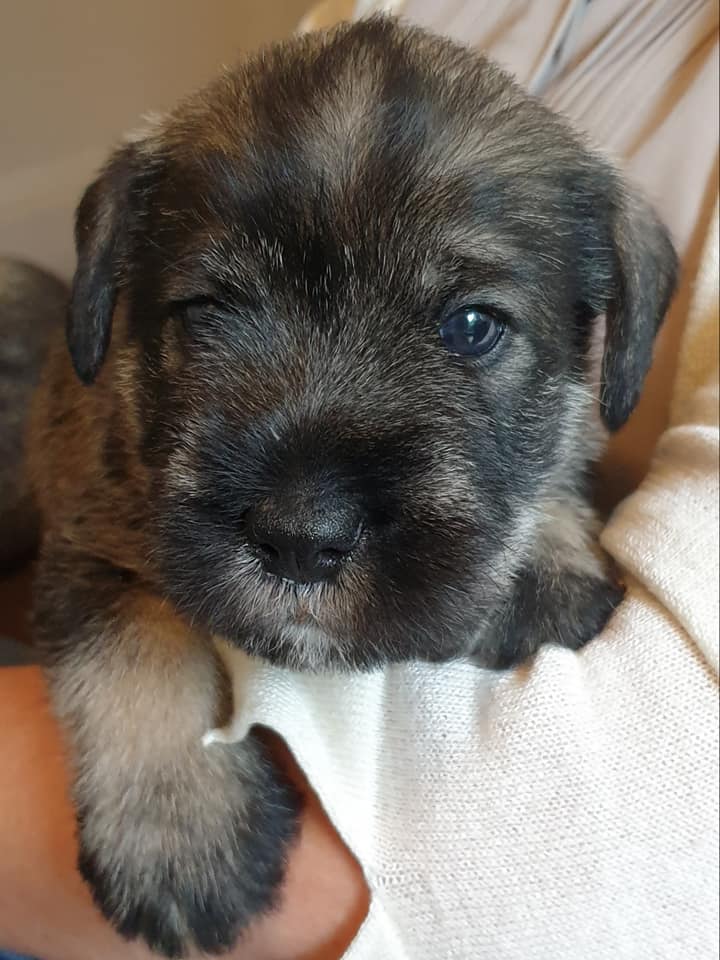 Mr Yellow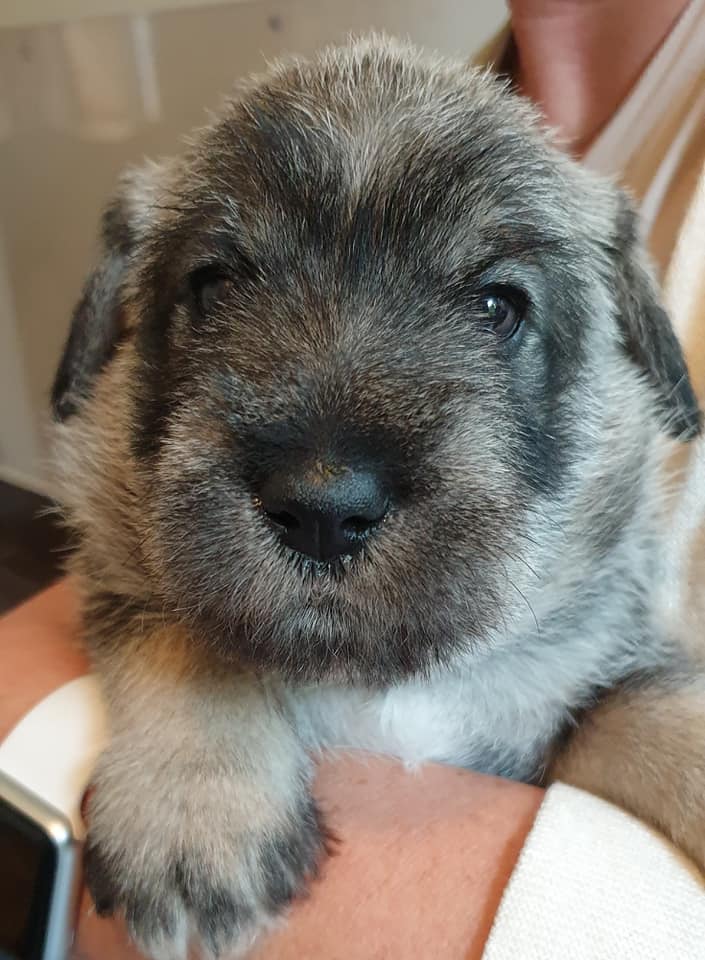 Miss Red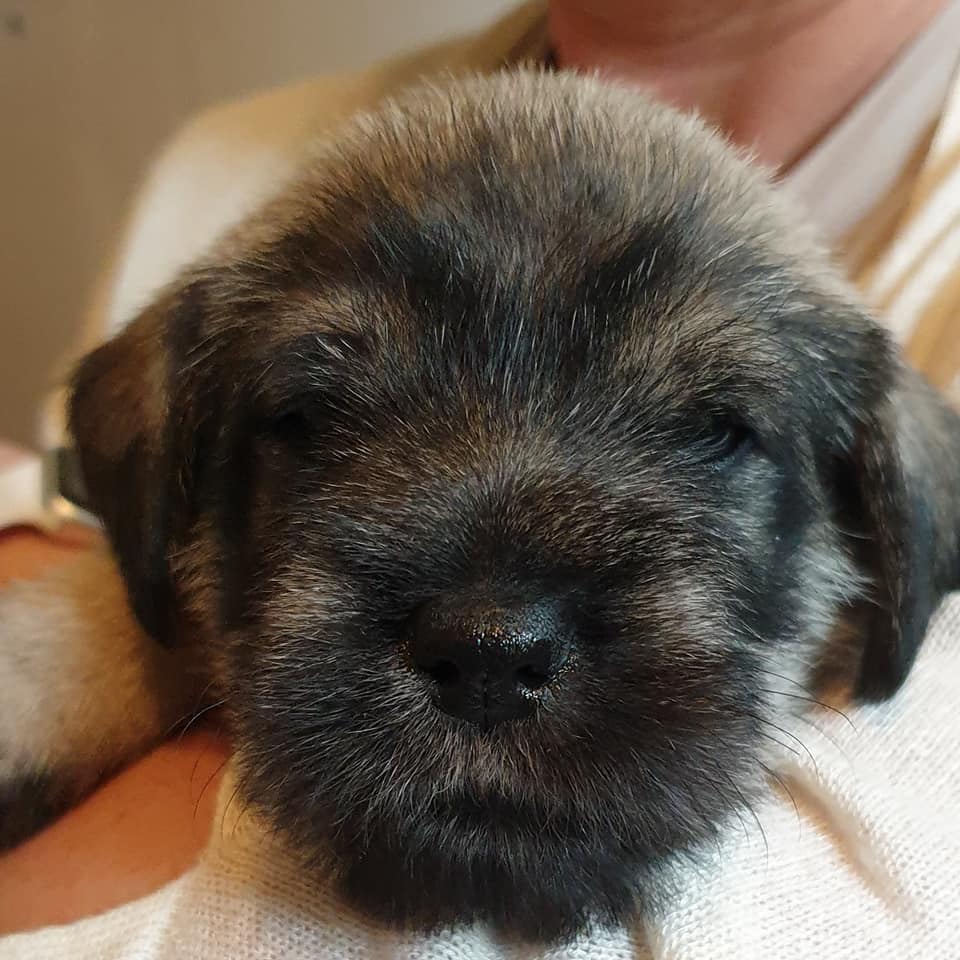 Miss Pink

2 weeks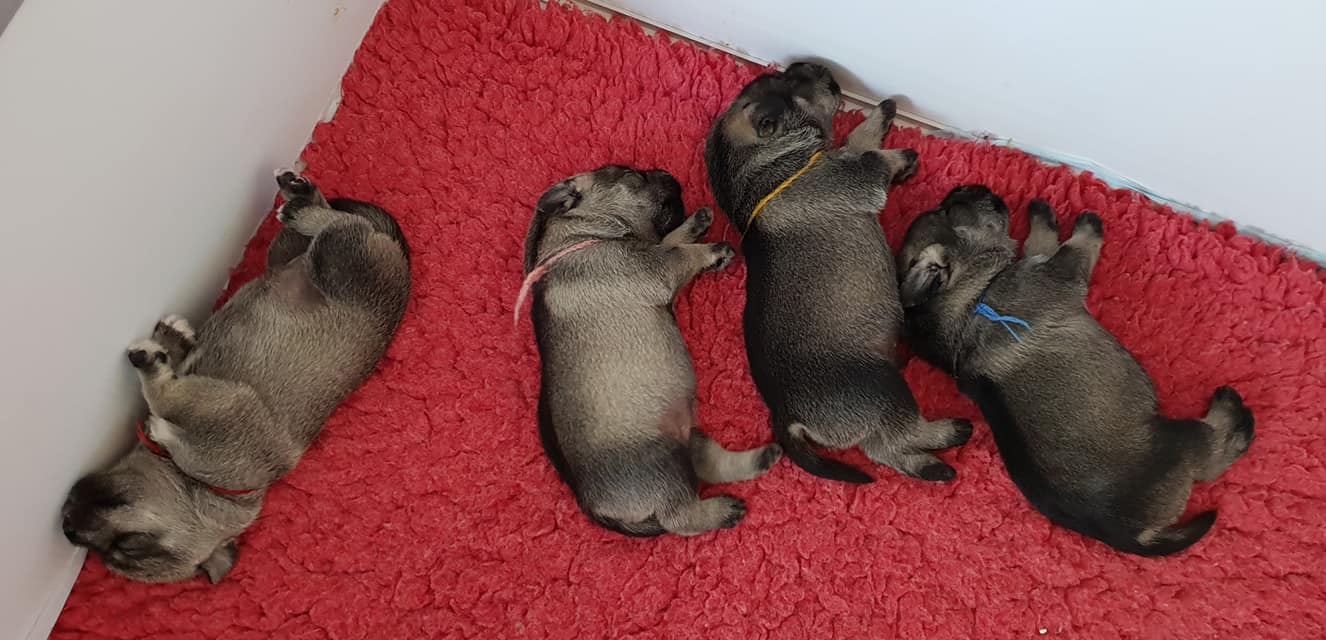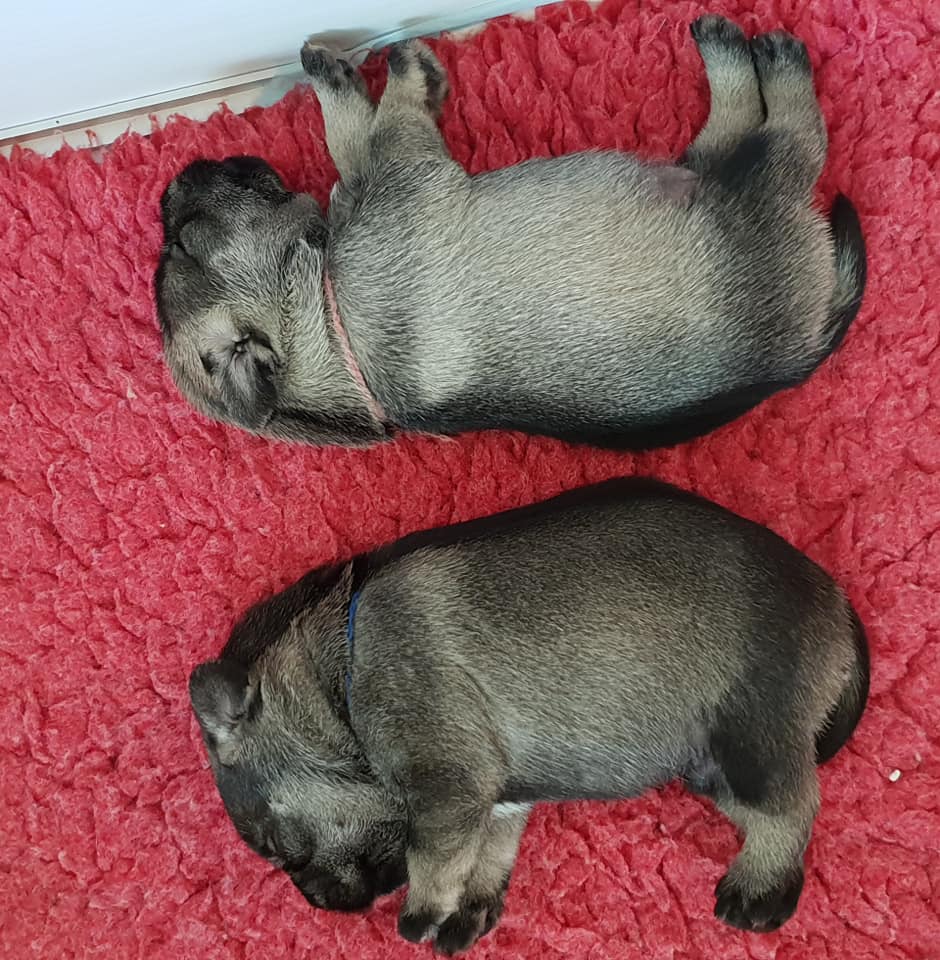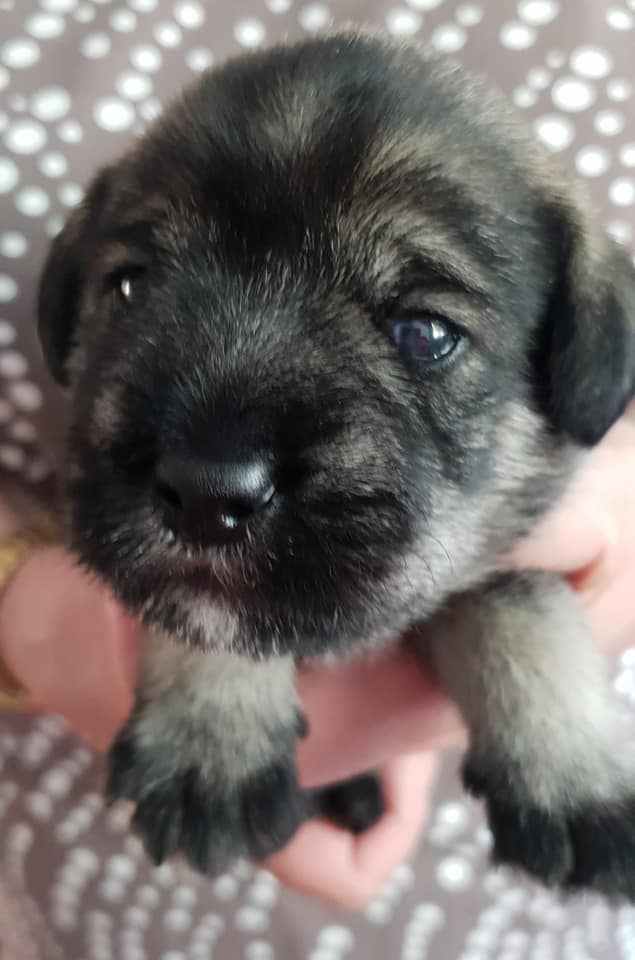 Miss Red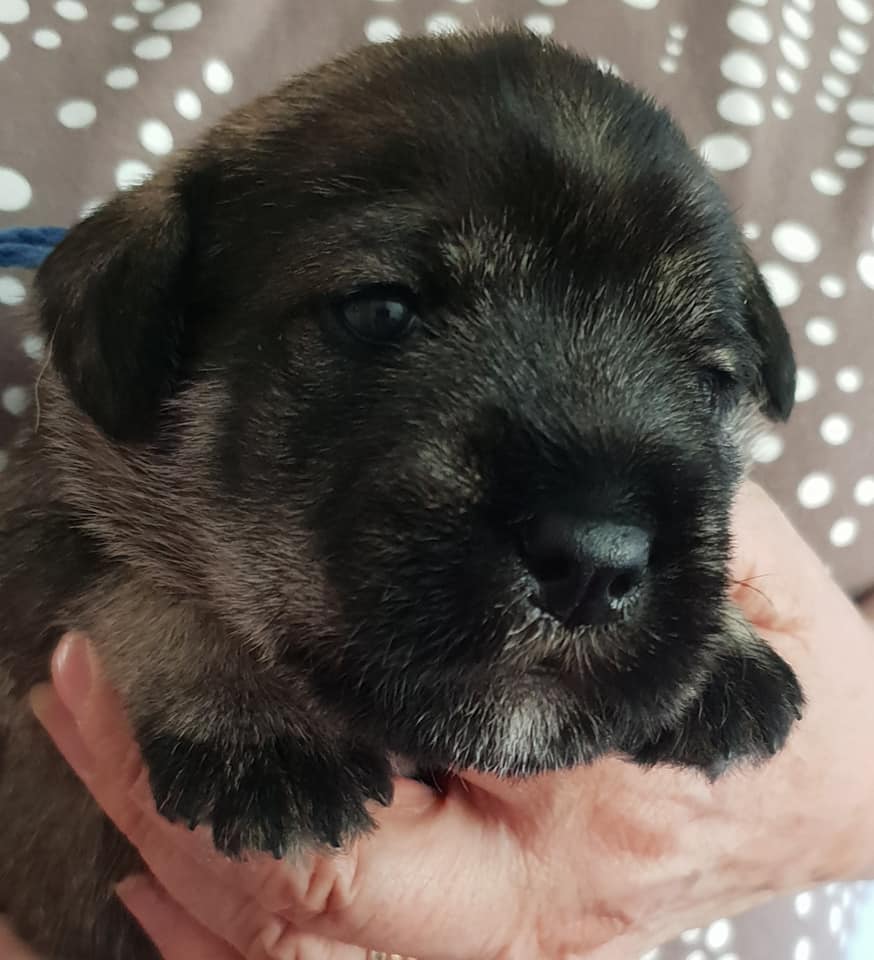 Mr Blue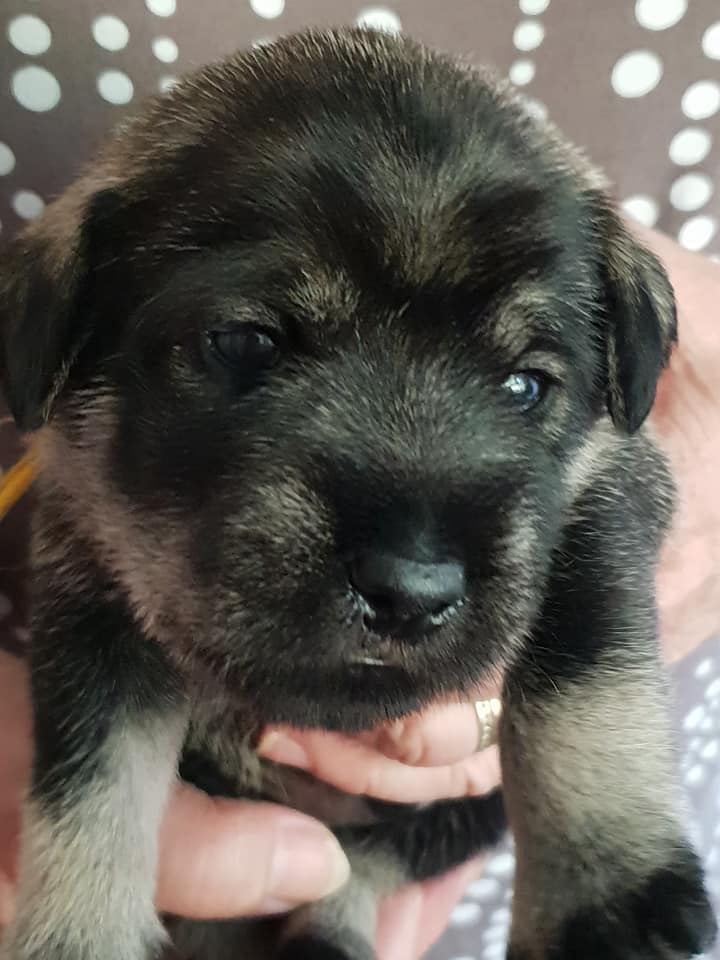 Mr Yellow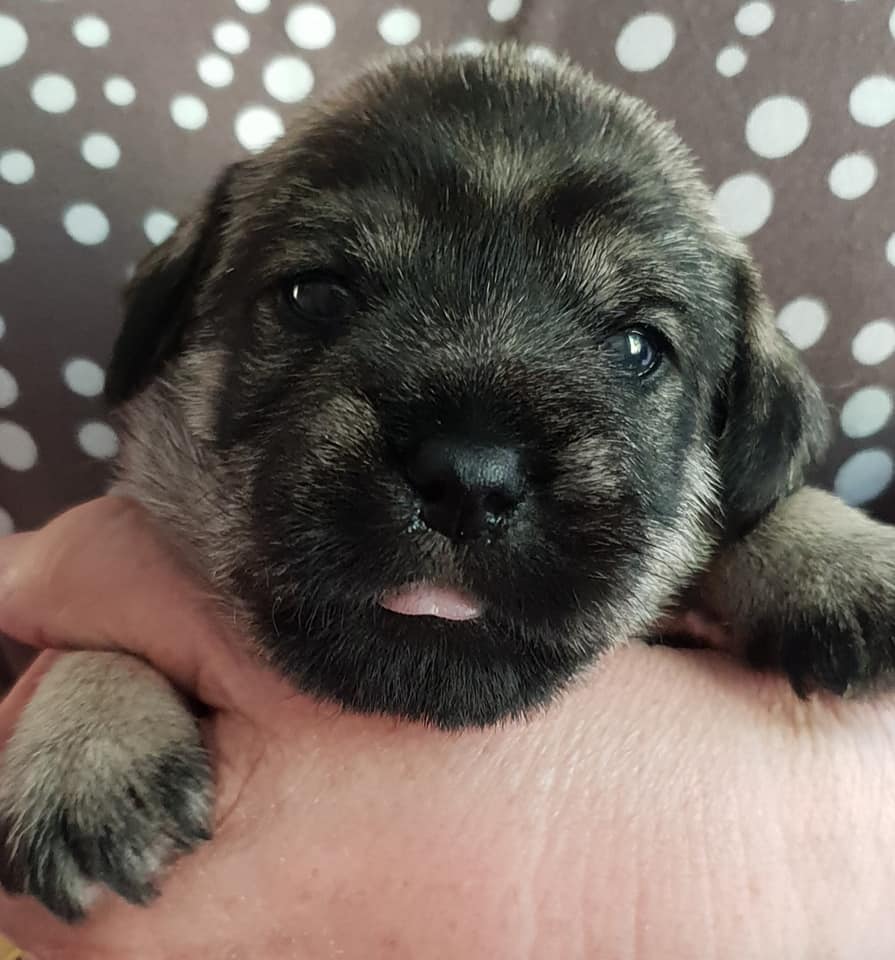 Miss Pink

Newborn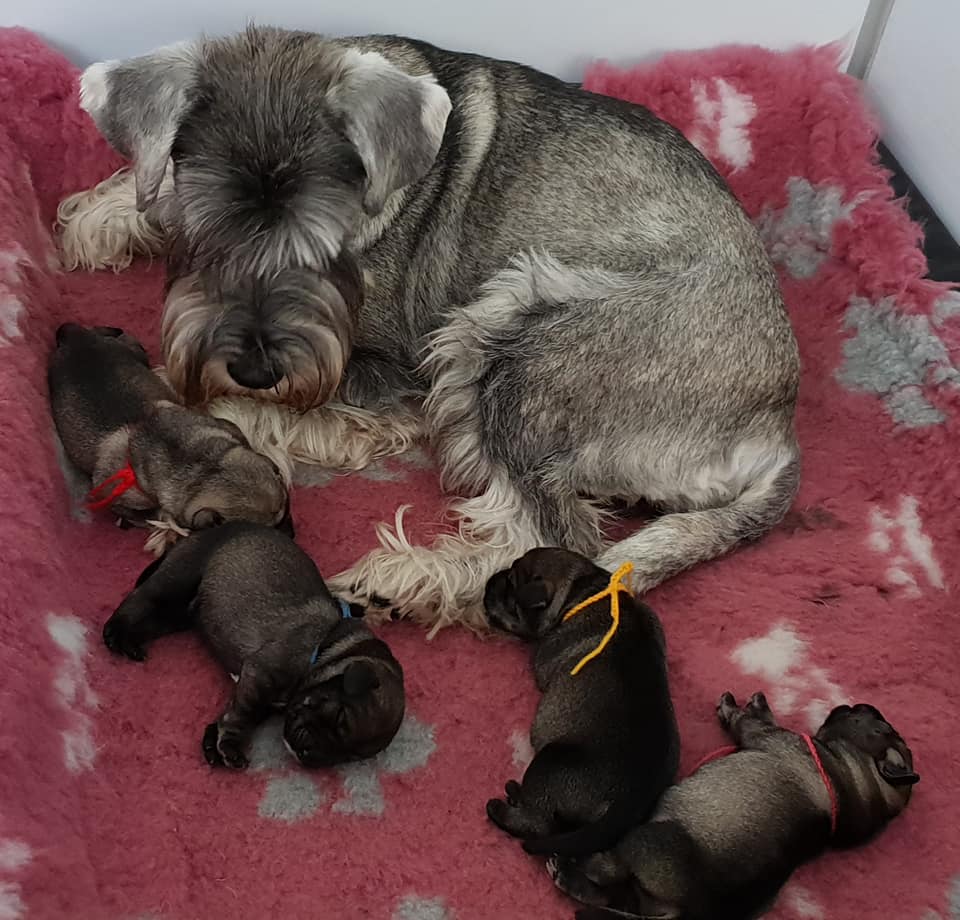 Proud mother Precious with her strong and healthy babies