Argenta's Mini N-Litter
2 males was born 27th of November 2019

Skrolla ner för bilder på valparna/Scroll down for photos of the puppies

With this litter we expect dogs with a very high show quality with the real Schnauzer type.
We believe this litter will give us puppies with great coats, body and angulations.
Both parent have a super mentality so we believe we will get puppies with the same friendly, happy and super mentality, and especially fantastic family dogs.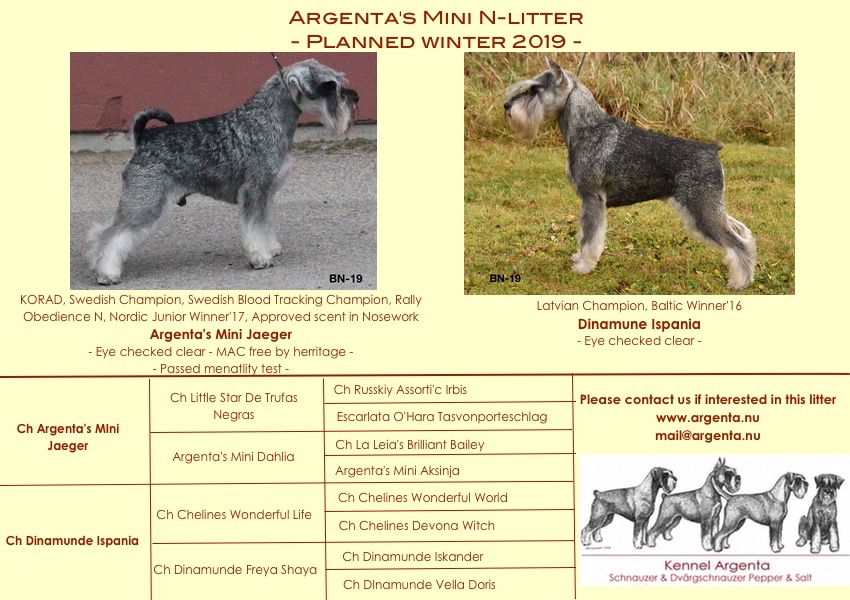 Pedigree of Argenta's Mini N-litter
Click on the highlighted names to come to the dogs own sides for more pictures and information
Ch Dinamunde Ispania
(Dame)
Ch Chelines Wonderful Life
Ch Chelines Wonderful World
Ch Chelines Devona Witch
Ch Dinamunde Freya Shaya
Ch Dinamunde Iskander
Ch Dinamunde Vella Doris

Newborn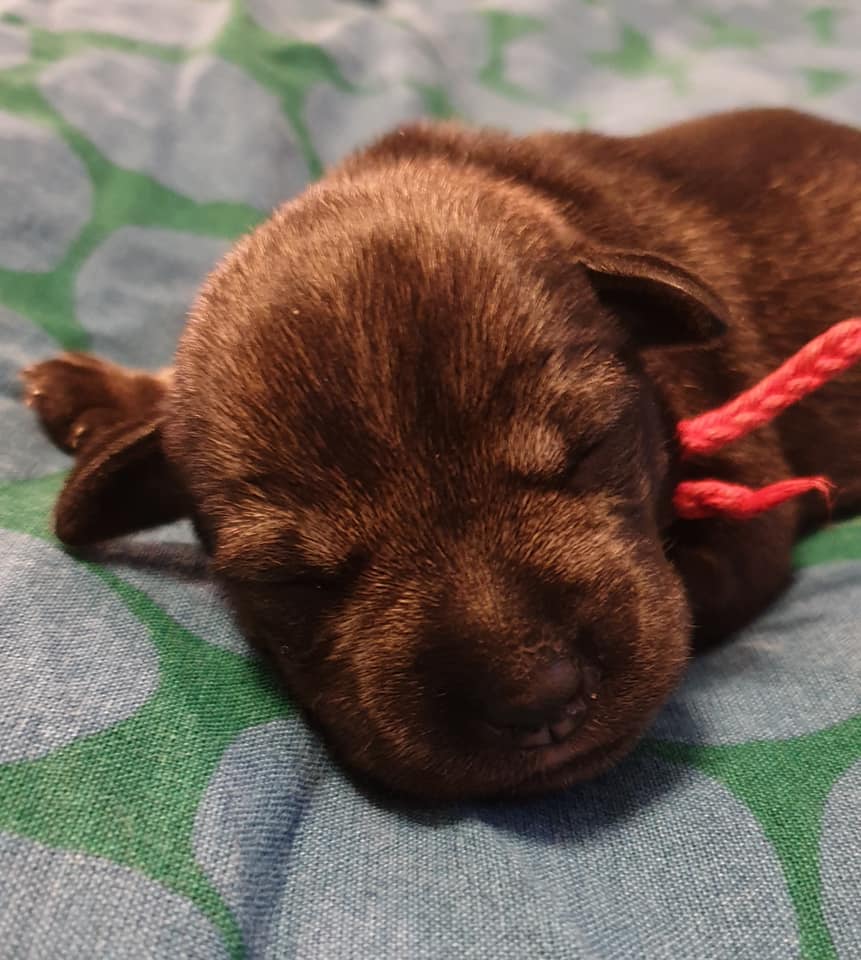 Mr Red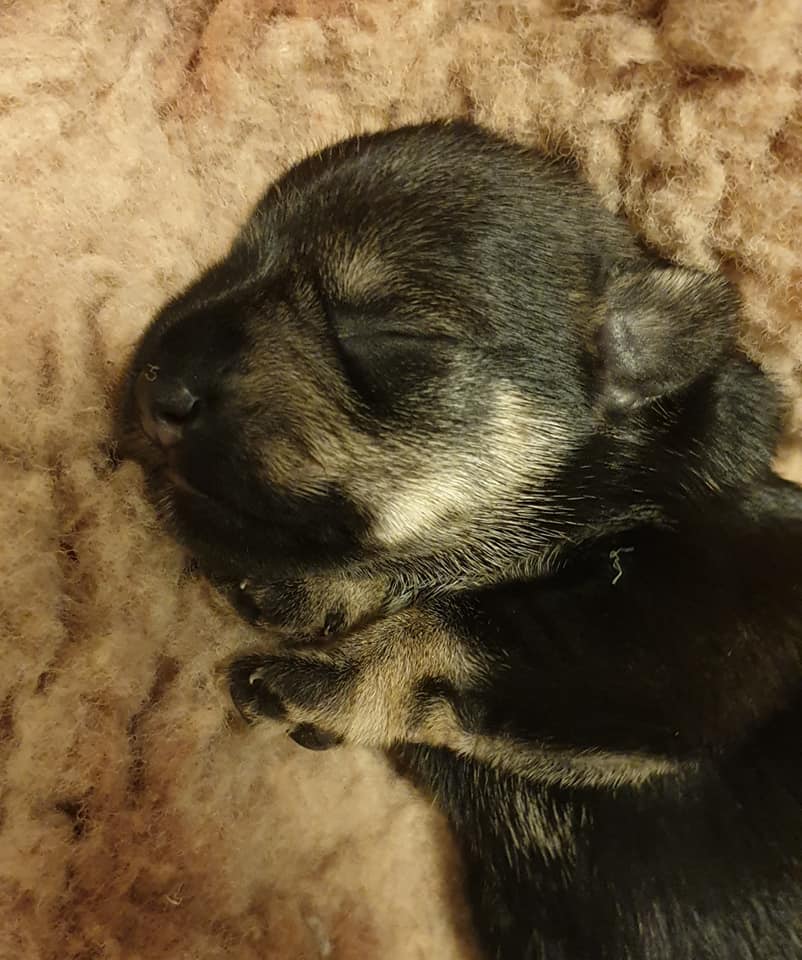 Mr Blue