December 2009

23rd of December
We got a new International Champion!!!At the international show in Vilnius, Latvia our Multi Ch Argenta's Carl Crueger won his last CACIB for the international title at the same time he won Best in Opposite Sex.

Judge Yvonne Canon, Ireland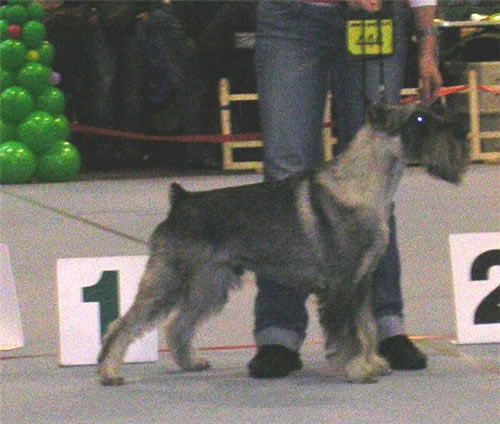 International Ch, Latvian Youth Champion, Estonian Youth Champion
Lithuanian Youth Champion, Russian Youth Champion, Baltic Youth Champion, Latvian Champion, Estonian Champion, Lithuanian Champion, Russian Champion, Baltic Champion
Latvian Winner 2009, Lithuanian Clubwinner 2009, Baltic Winner 2009,
Argenta's Carl Crueger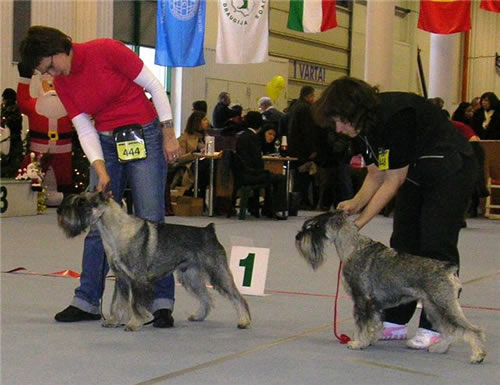 Ch Argenta's Carl Crueger Best in Opposite, Best of Breed Dronas Dairika
Winner in juniorfemales with junior CAC Miinalaakson Argentine out of Ch Argenta's O'Connor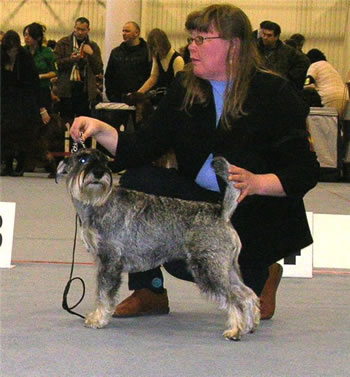 15th of December
We have eyechecked four of our minis.
Argenta's Mini Anatoly, Argenta's Mini Aksinja, Argenta's Mini Anushka and Zylvan Amber 
all had good eyes with no problemAfter that Anatoly followed us home and we took some photos.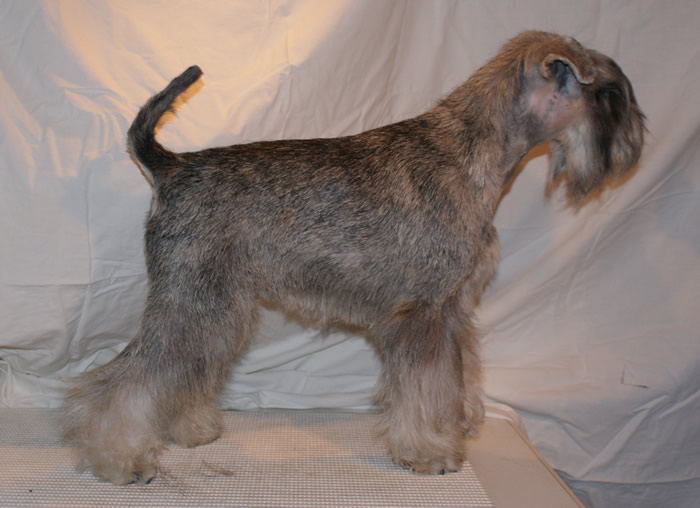 Argenta's Mini Anatoly "Tolle"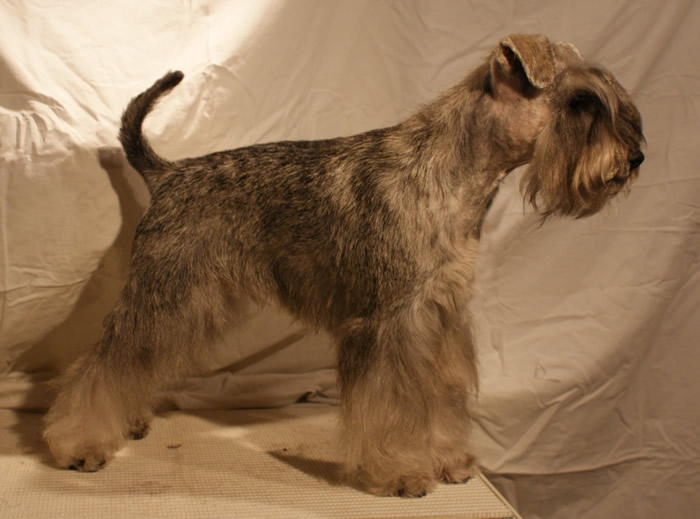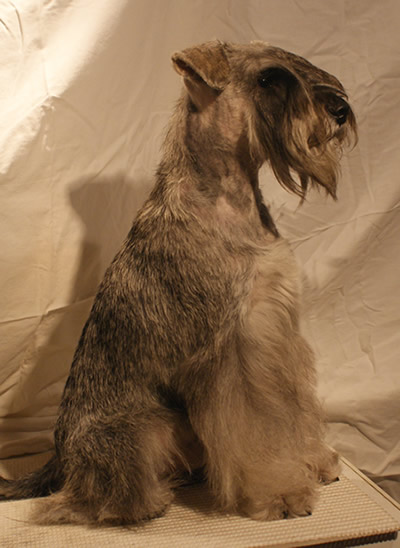 December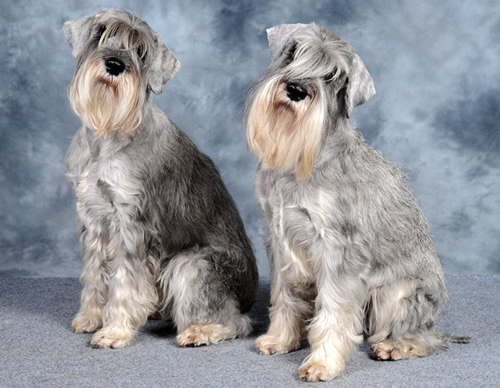 Swe Ch Argenta's Wakanda and her daughter Elestorps Queen of Jacks
so very much look a like, thank you Heidi!
13th of December 
Swedish Kennel Club International dogshow
Stockholm 

Standard Schnauzer: Birgit Seloy, Denmark – 27 entries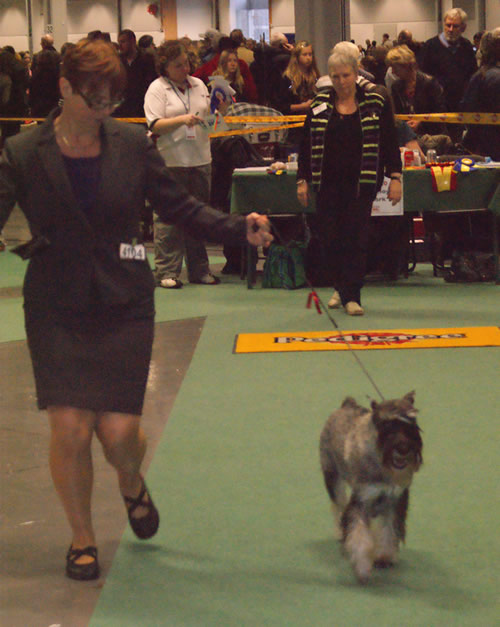 Kolja moving in the ring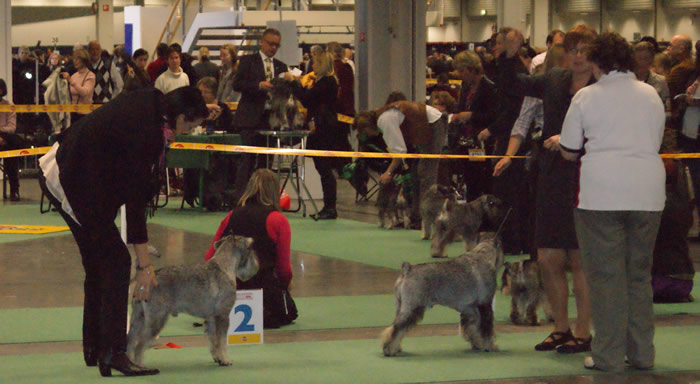 and winning open males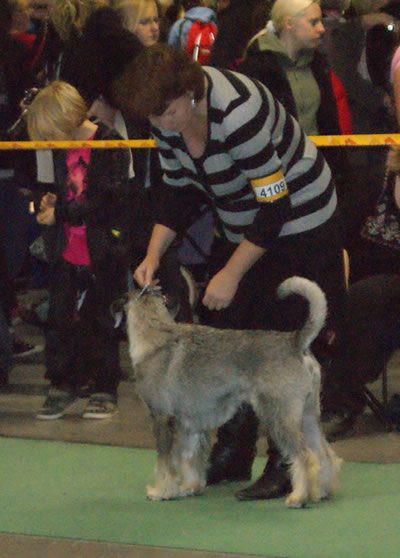 Swe, Fin & Est Ch, LP Argenta's Zaerskild came third in the championmales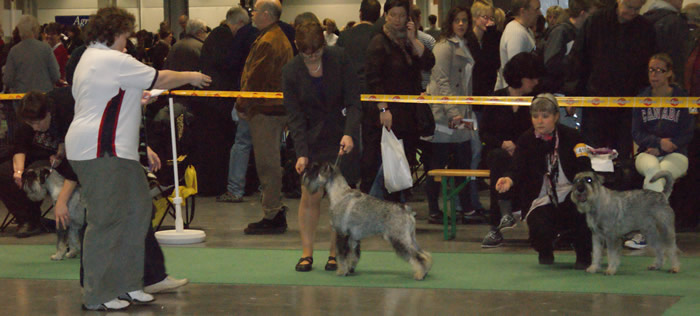 "Kolja" Swe & Est W'09 Borodatij Djavol Graf Kaliostro also won the best male class
That gave him the CAC and CACIB, qualification for Cruft AND
The Swedish Champion title!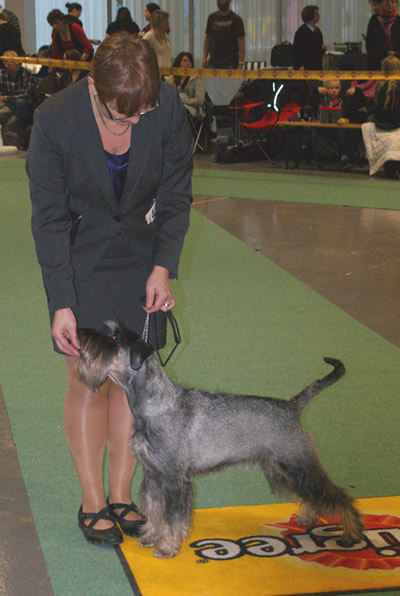 Then we had "Molly" Caudatus Bohemia in the open females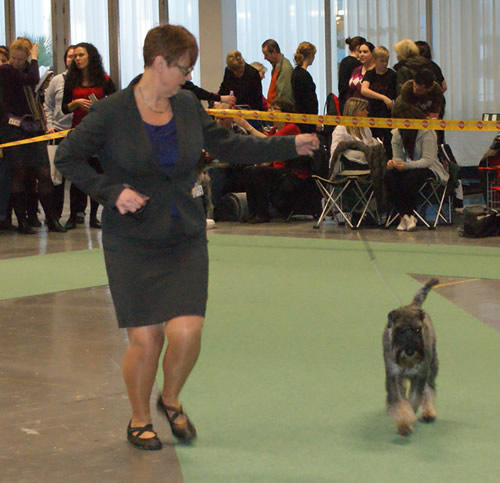 she came third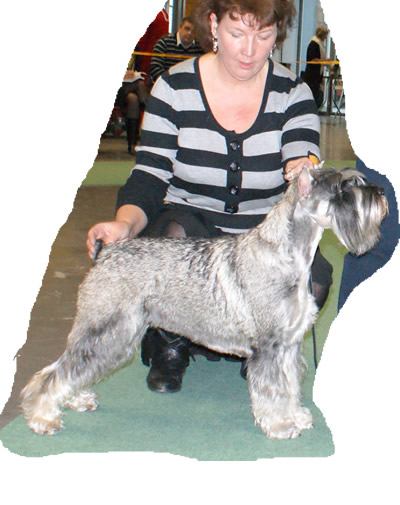 "Dede" Swe & Latvian Ch Centara Dazzling Dubonet 
won the chamipion females and also the best female class with CACIB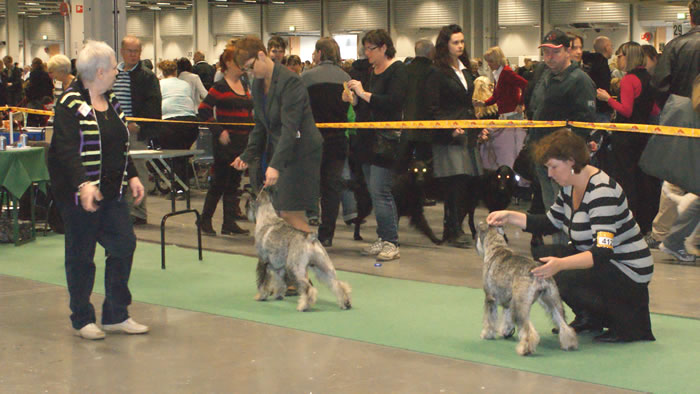 then it was time for Kolja and Dede to compete against each other for best of breed.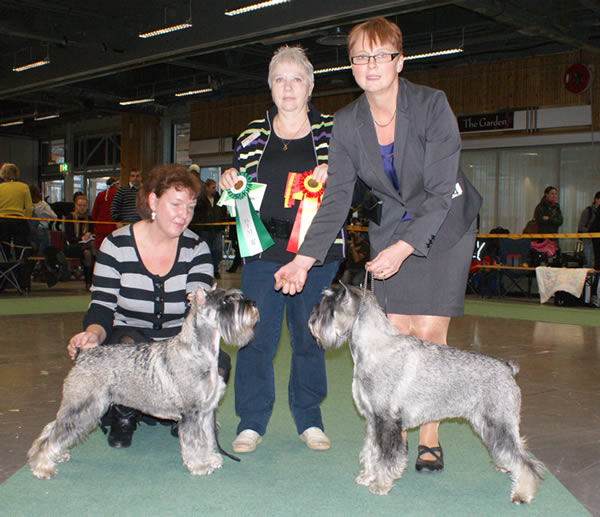 Best of Breed Swe Ch Swed & Est Winner 09 Borodatij Djavol Graf Kaliostro
Best in opposite sex Swe & Latvian Ch Centara Dazzling Dubonet 
here with Anki ans also the judg Birgit Seloy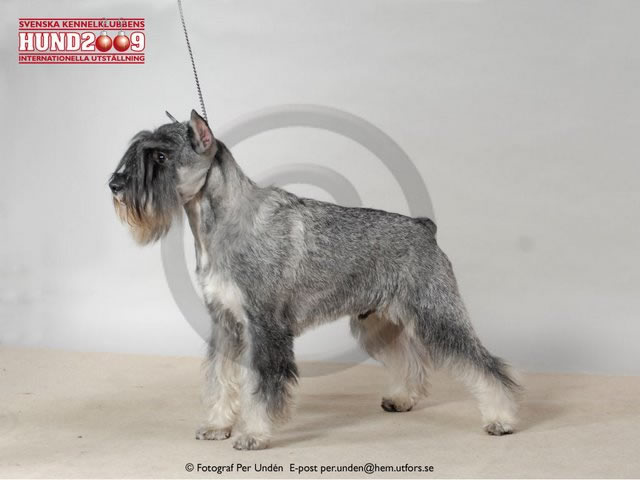 All dogs that became Best of Breed had their photo taken by Per Undén for the Swedish Kennel Club.
This is the photo of Kolja that represent the Standard Schnauzer pepper and Salt
He is gorgeous our darling!
We also got information from Finland and the Finnish Kennel Club Winnershow 12/12
that Ch Argenta's O'Connors daughter Miinalaakson Akraseena "Stara" won
Finnish Juniorwinnertitle'09 and the CAC.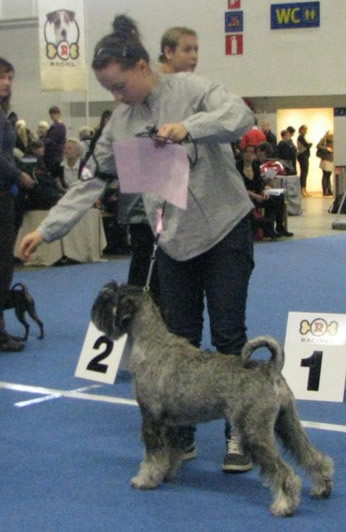 Stara with her owner Aniina – well done!

We also got the information Simon vom Achterplätschen won Best of Breed, and Best in Show 3 at the National show at the Bundessieger Zuchschau weekend in Dortmund Germany.
Simon is out of Int & Multi Ch Argenta's Prima Primadonna.