News from USA
20.02.2013

We got some news from Argenta's Lelace Lorelei and her owner Garnevieve in USA.
Lelace recently won her first Best of Breed, 5 point major over specials and she isn't one year yet!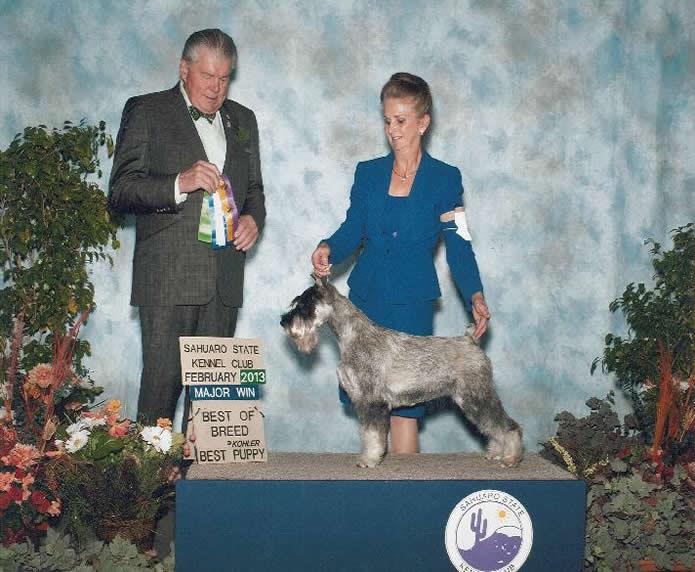 Latvian Schnauzer Club Winter Show
02.02.2013

We are so happy and proud of Argenta's Kapten Kaempe "Argo" and his mother C.I.B, Multi Ch Dinamunde Trifele for winning BIS Brace! Argenta's Mini Dag Diplomat "Duke" won junior class today with Junior CAC and third Best male. Kapten Kaempe also won junior CAC. Thanks to all our friends in Riga.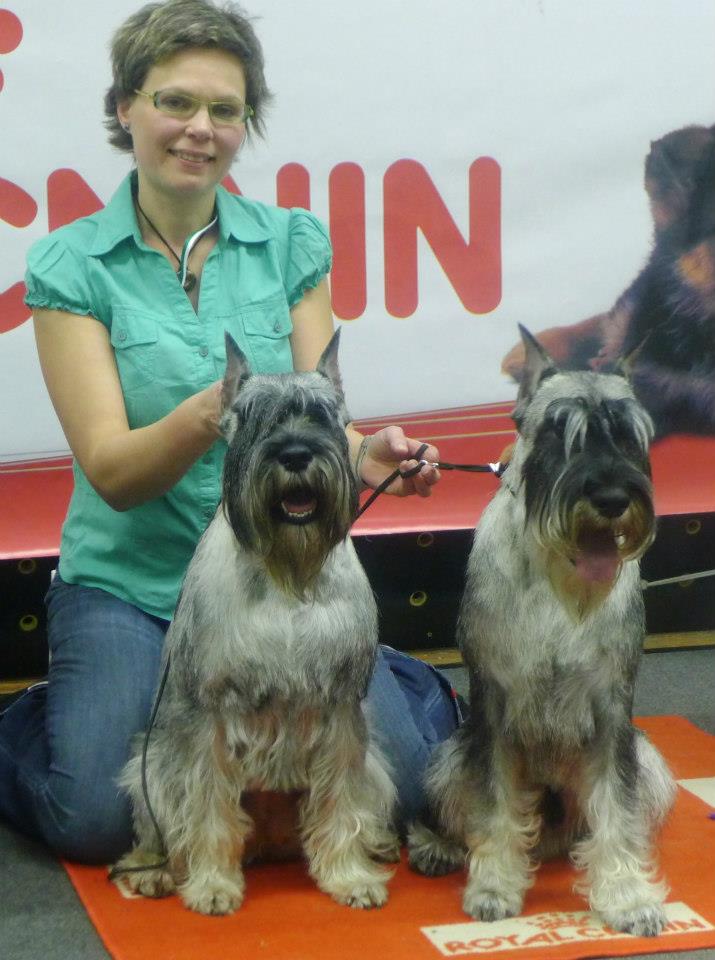 Dinamunde Trifele and Argenta's Kapten Kaempe together with Evija after winning BIS Brace!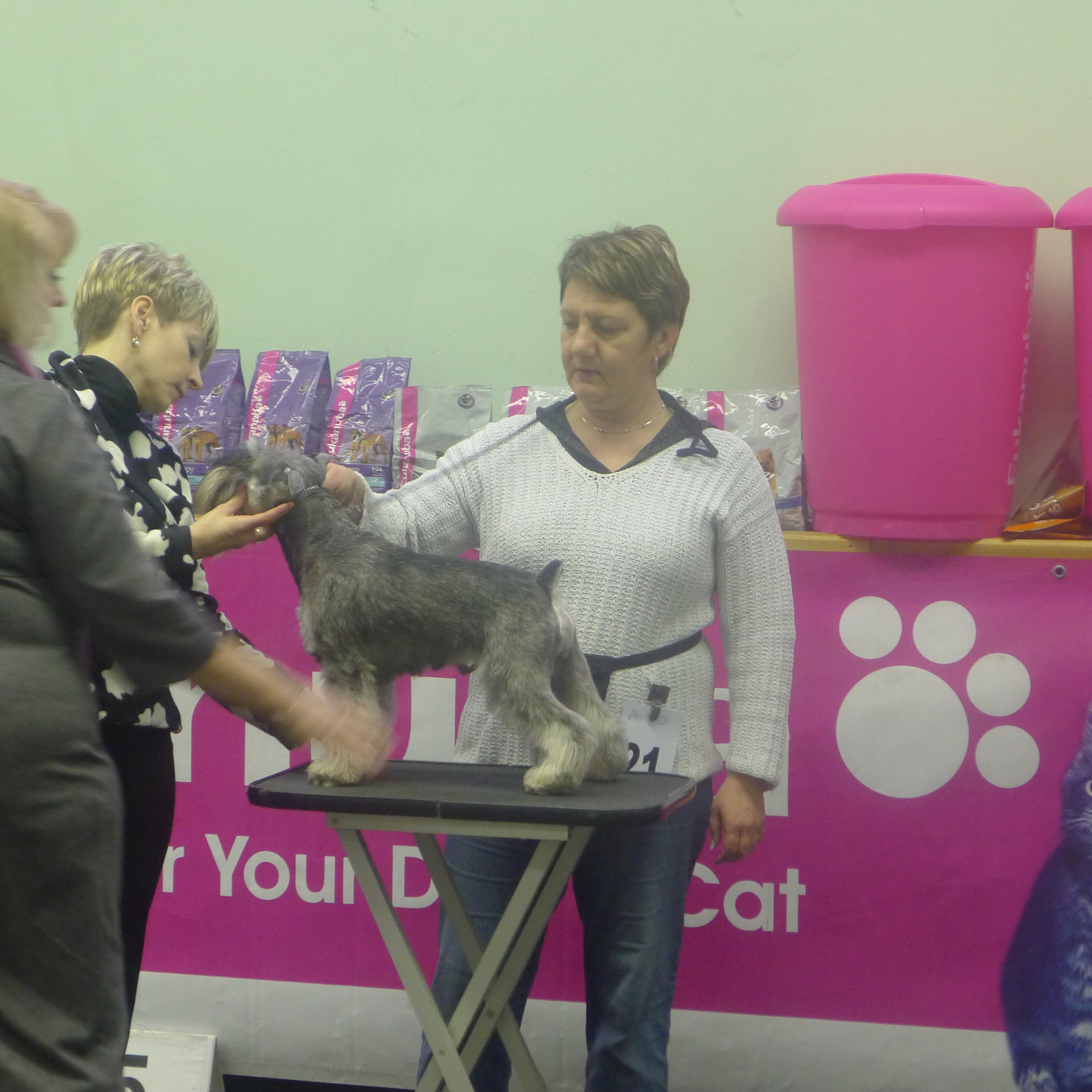 Argenta's Mini Dag Diplomat on the judging table. 
This was his second junior CAC, now he only need one more to become latvian junior champion