My Dog – Gothenburg
SSPK and SKC International dogshow
04.01.2013 – 06.01.2013


Day 1
SSPK dogshow

Schnauzer judge – Nina Karlsdotter, Sweden
Miniature schnauzer judge – Freddy Sten Christensen, Norway
Best In Show puppy judge – Nina Karlsdotter
Best In Show judge – Nina Karlsdotter
We only had three dogs with us to Gothenburg for att triple show in Gothenburg and got great results.
Unfortunately we forgot the charger to our camera so we had to use our cellphone camera.
First out in puppyclass and her first show were our new star Xocci, Xocco Saltus Ze Zahrabske from Croatia.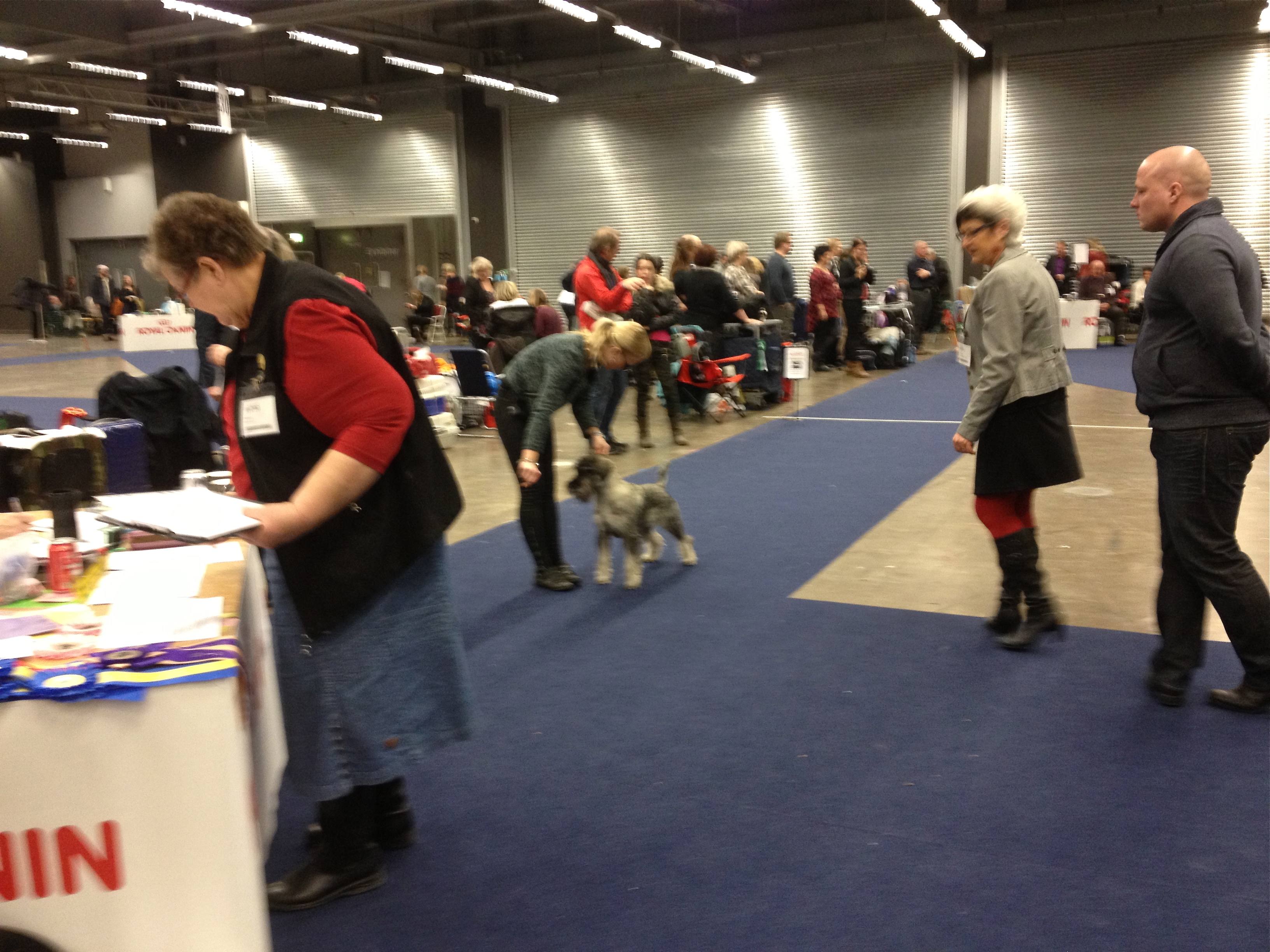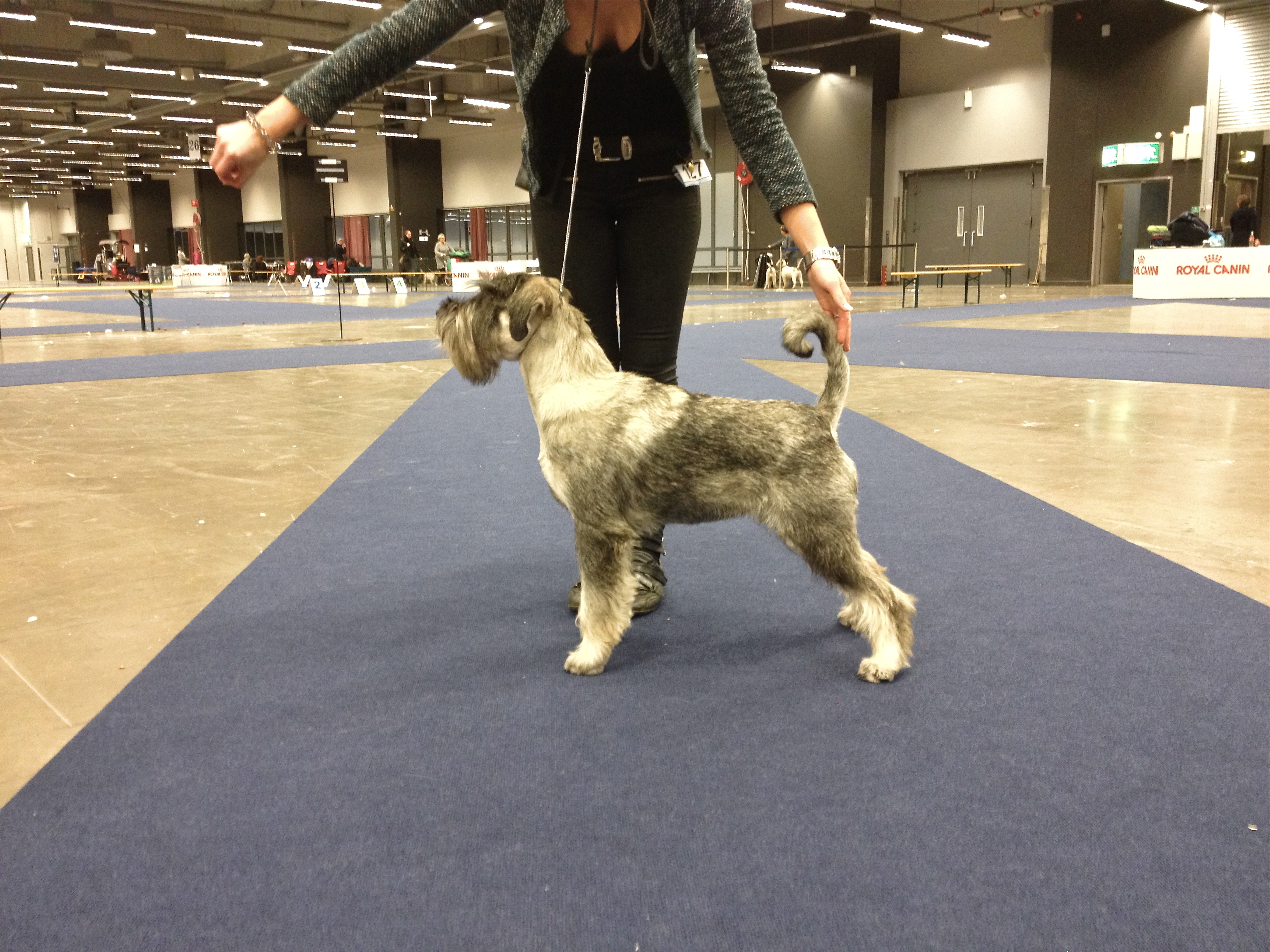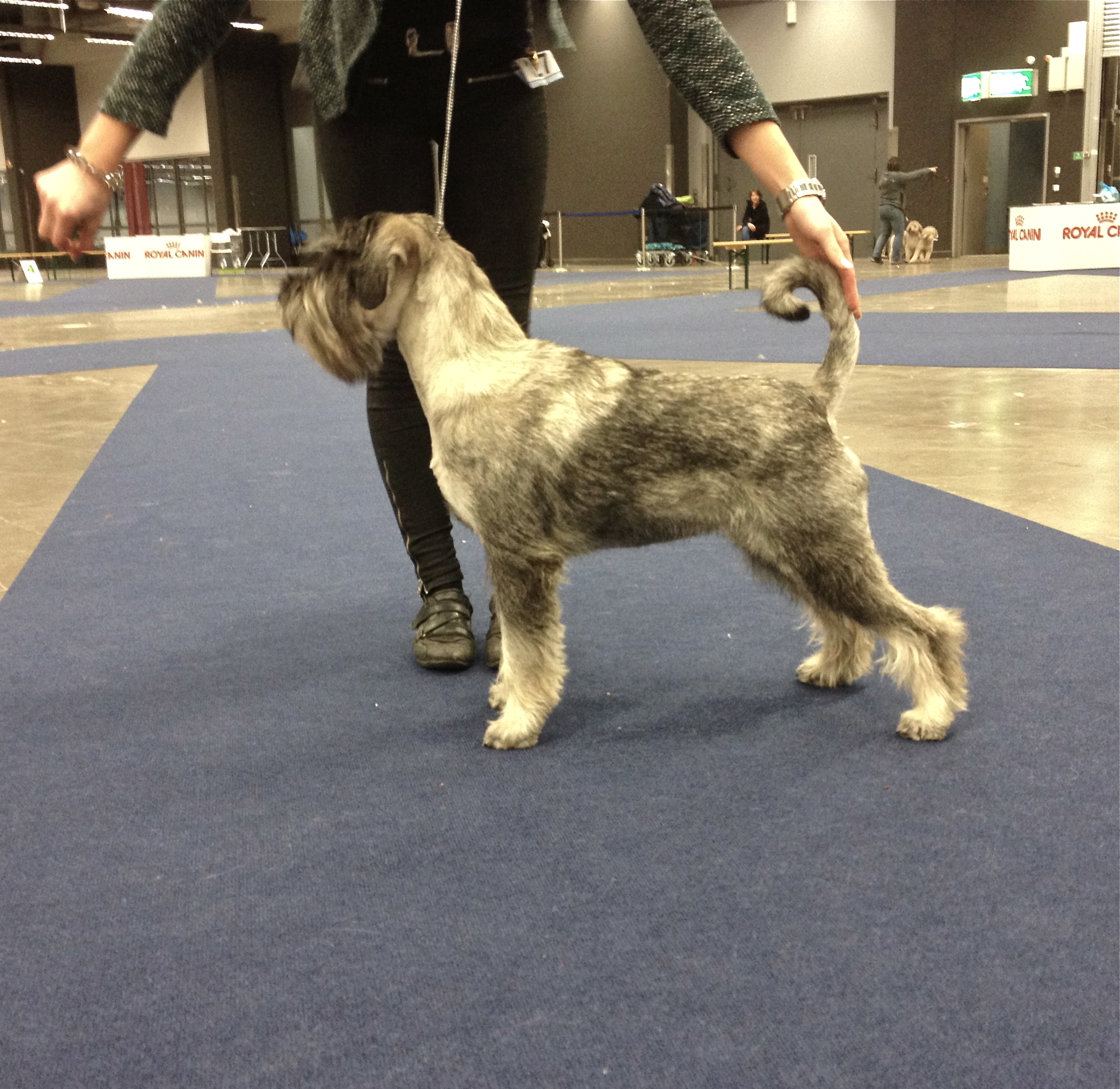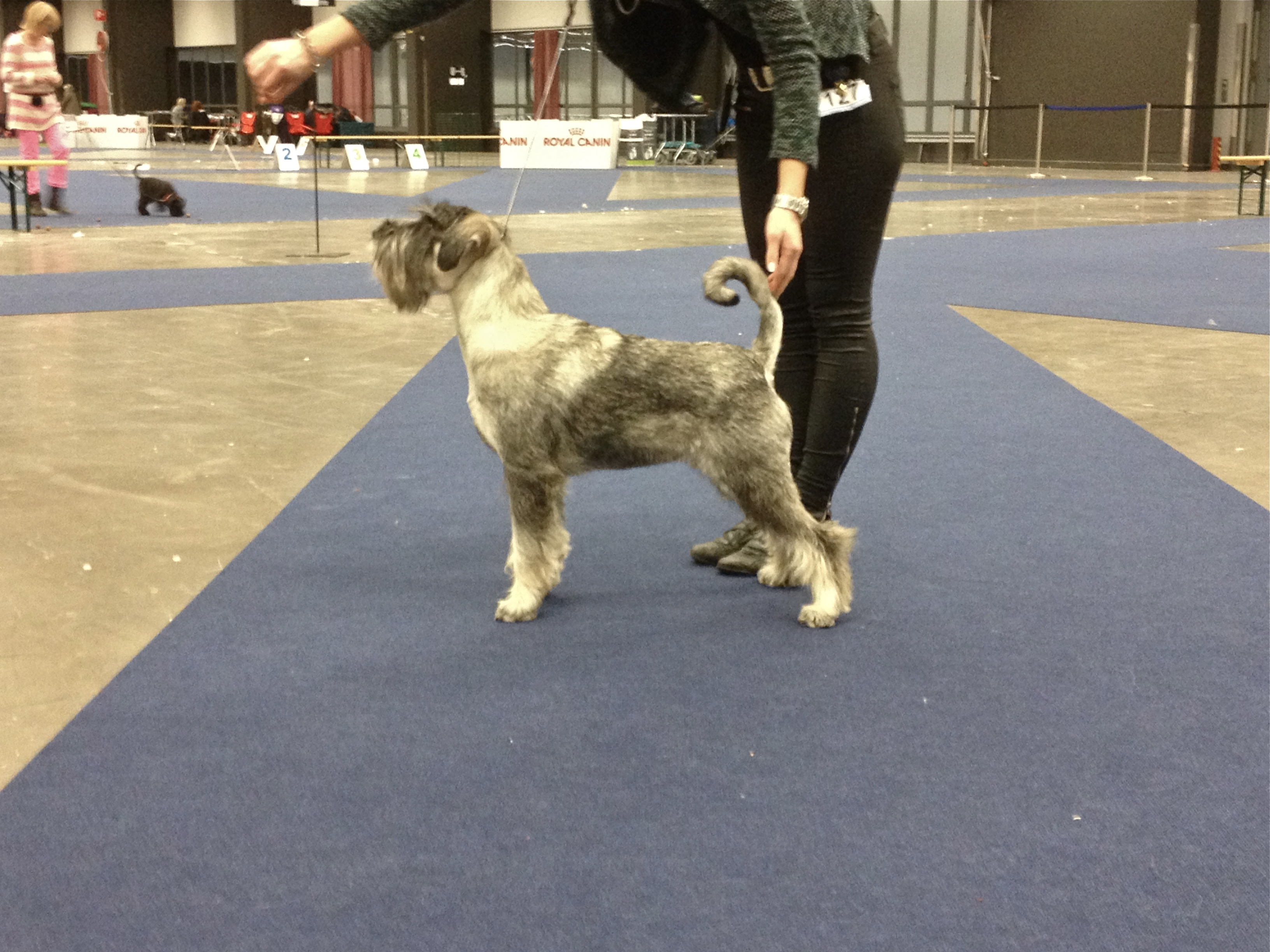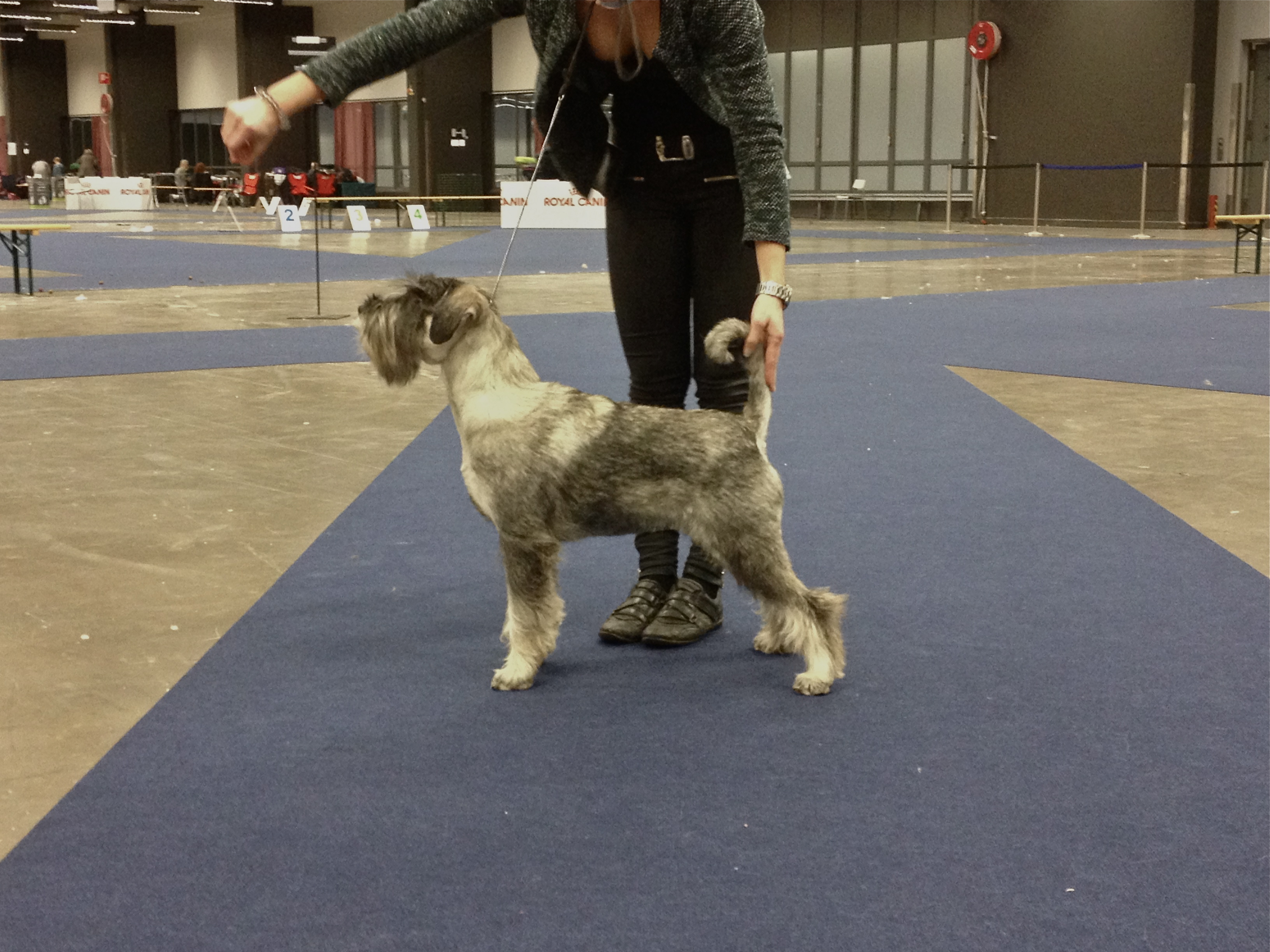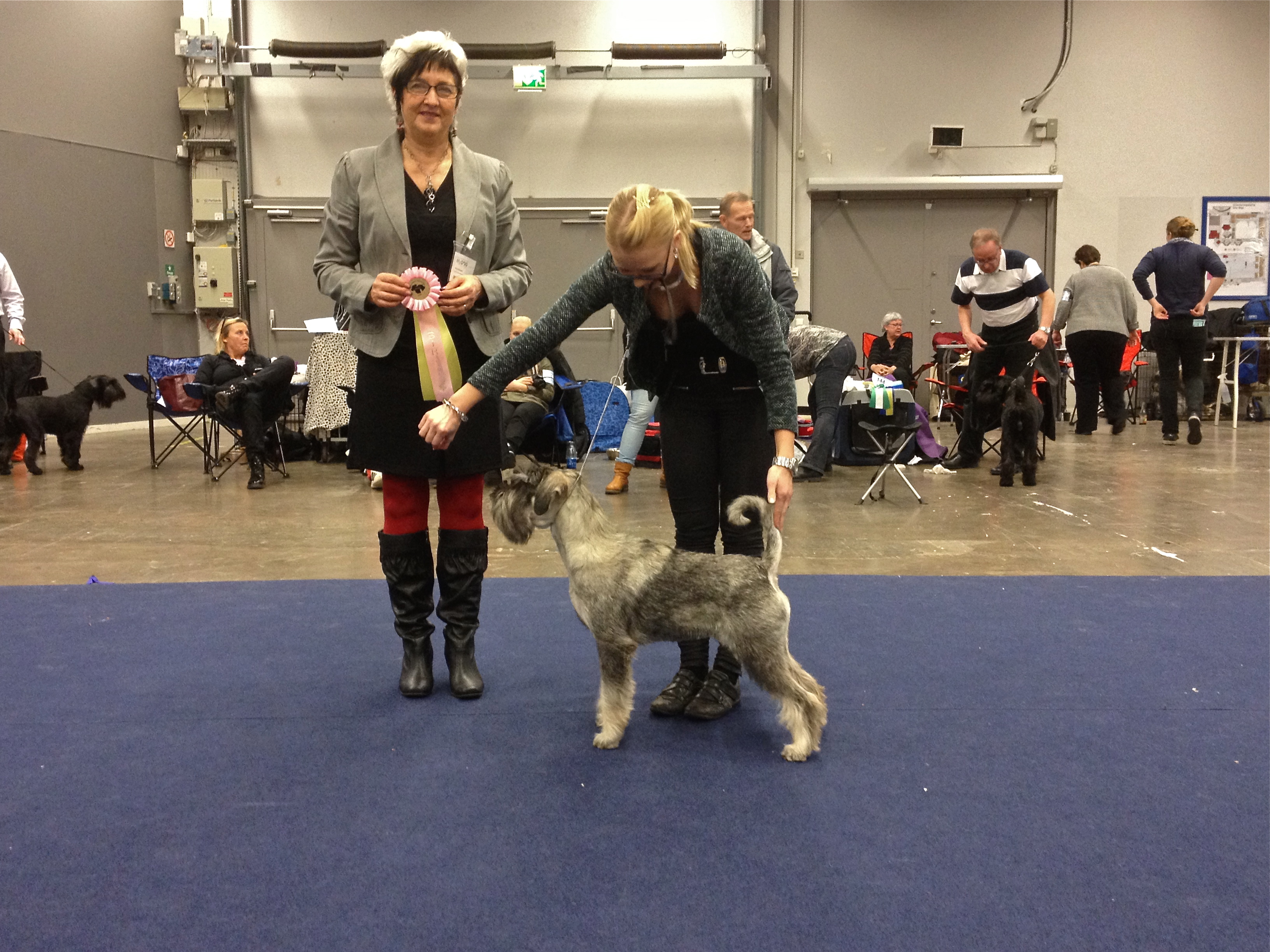 Xocci became BOB puppy with a fantastic critic, here with breedjudge Nina Karlsdotter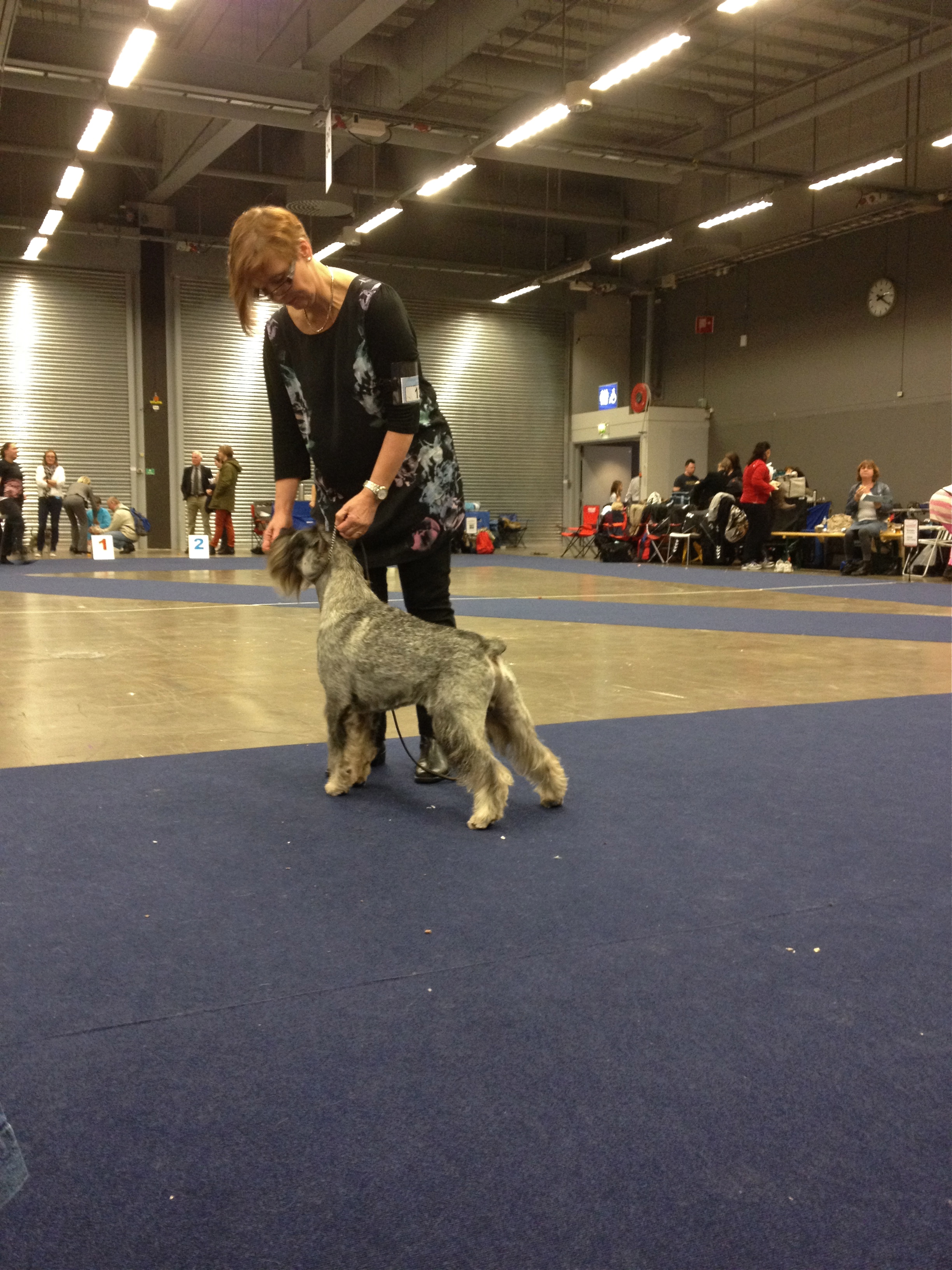 After Xocci it was Koljas, C.I.B, Multi Ch Borodatij Djavol Graf Kaliostro, turn and he became best male among plenty of nice males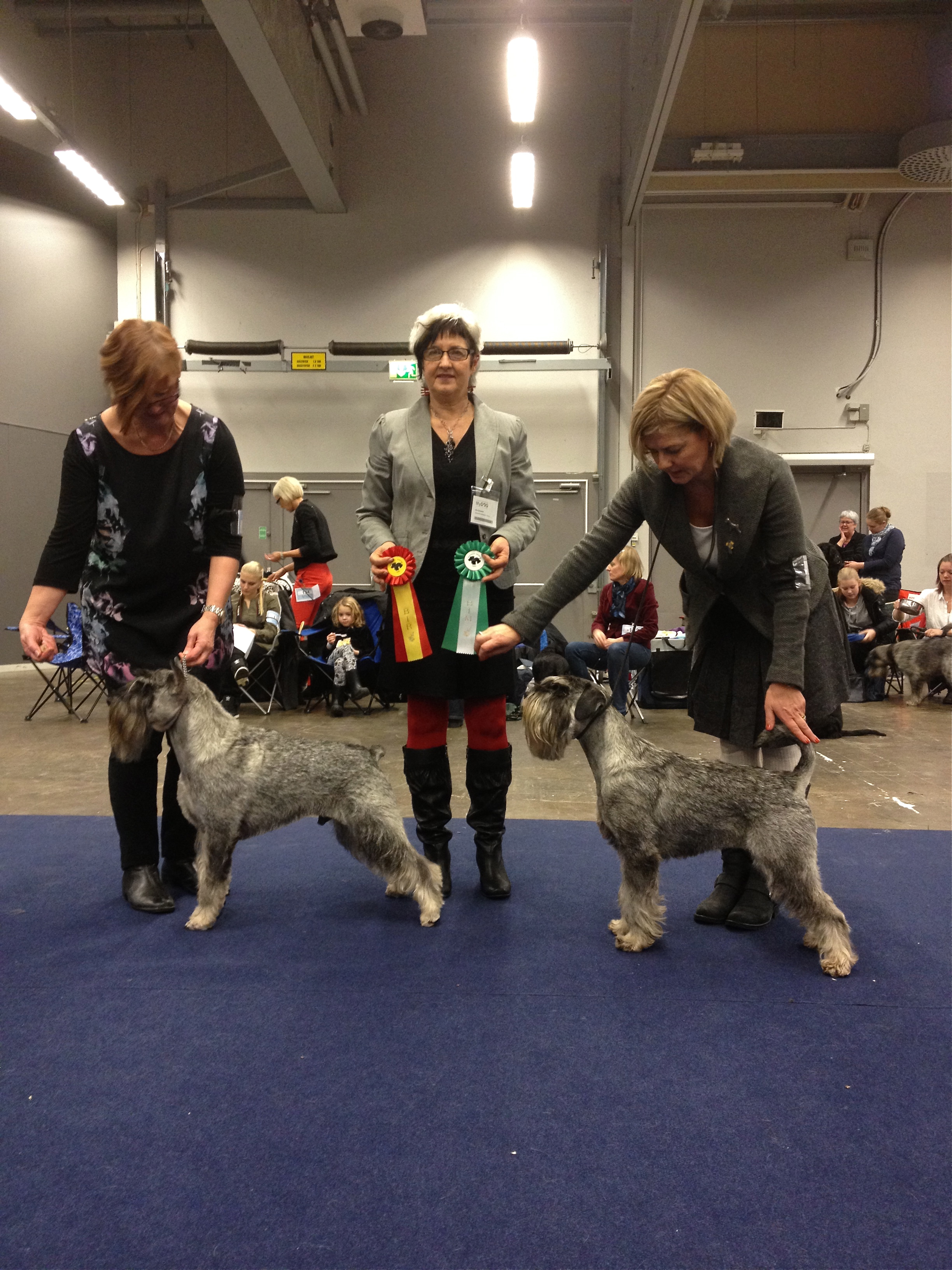 And he ended up as BOB, BOS were Ch Estellet's Happy Case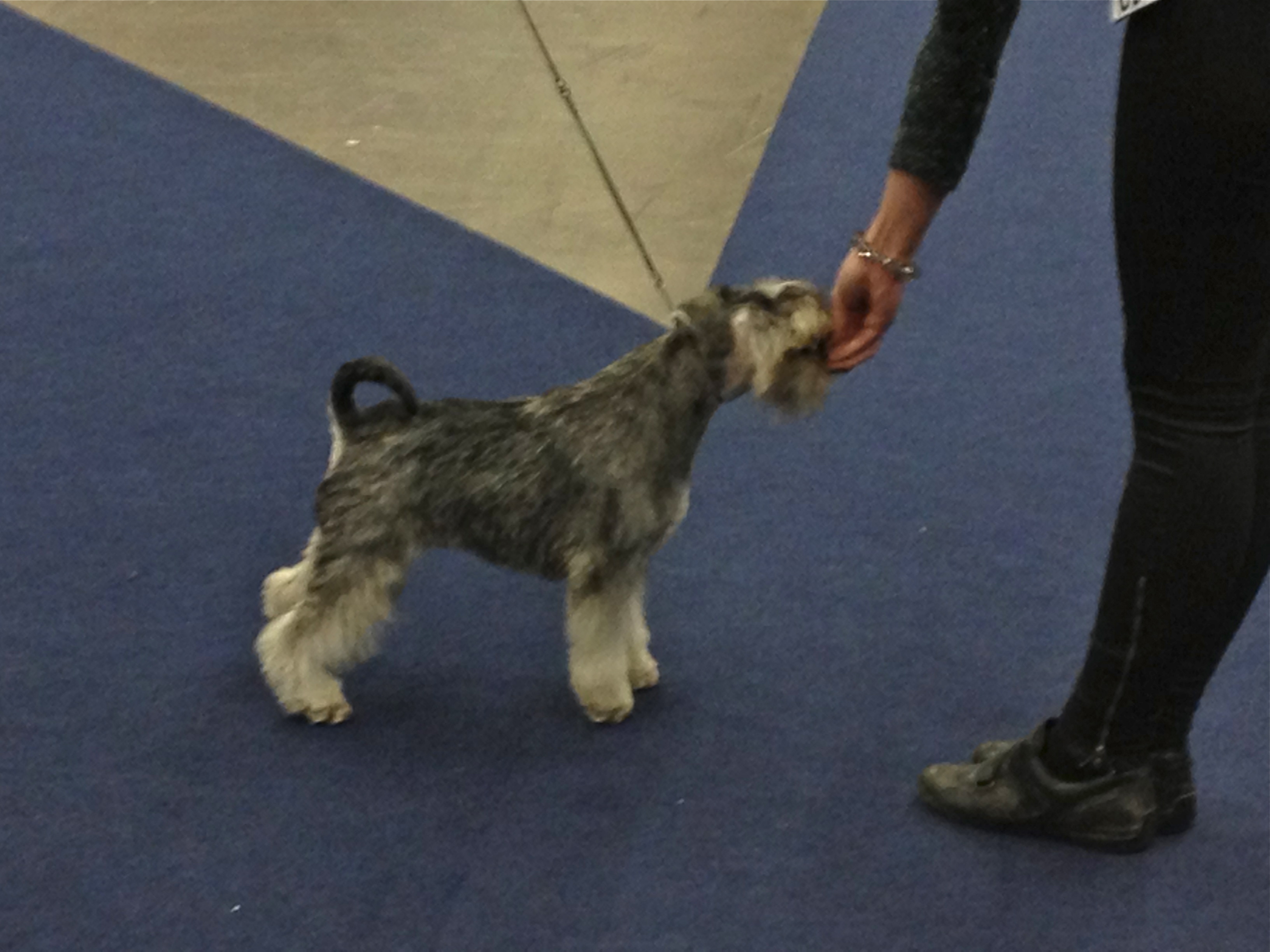 Kenja, SE JV-12 Argenta's Mini Dahlia, competed in juniorclass and became second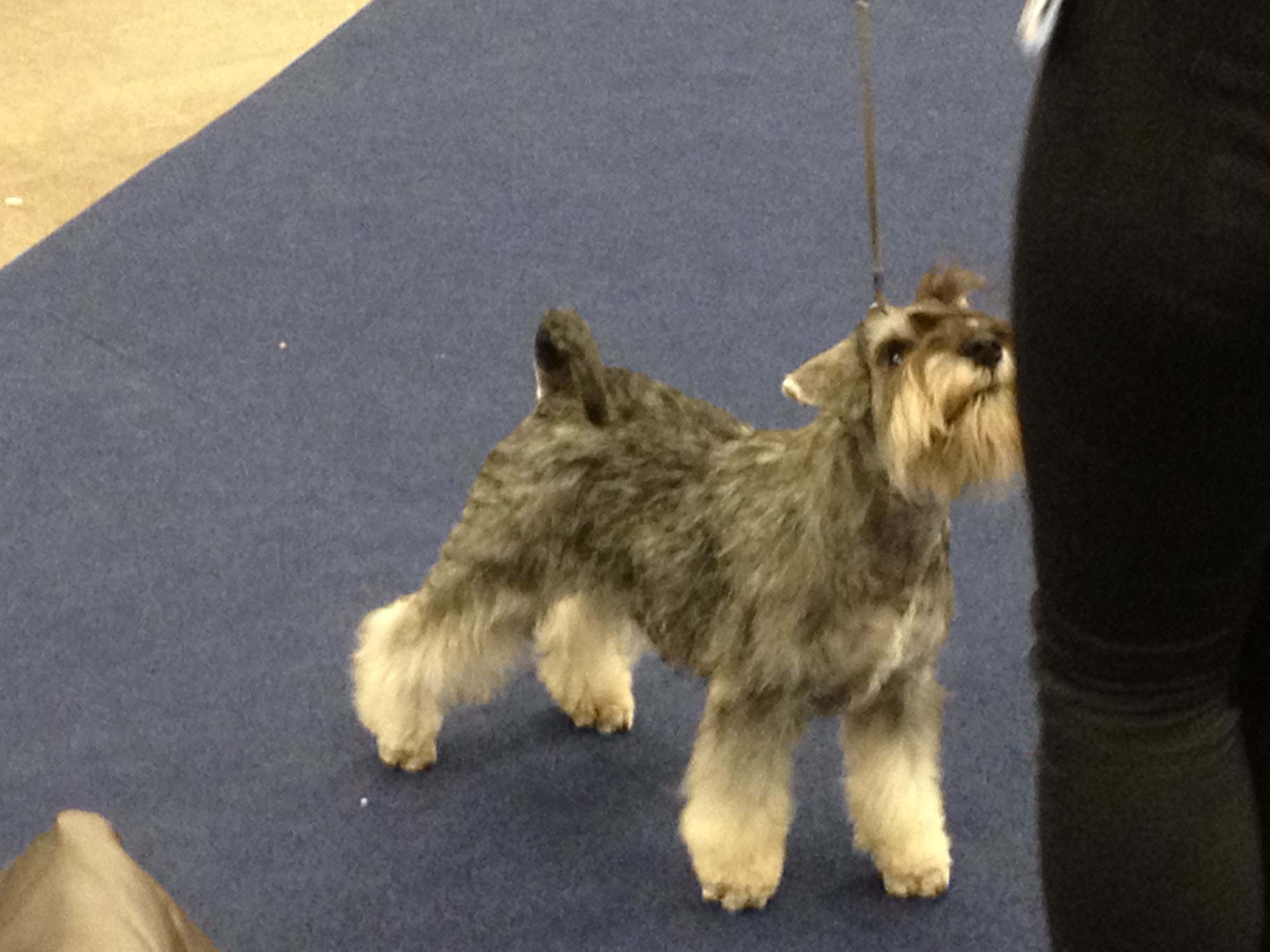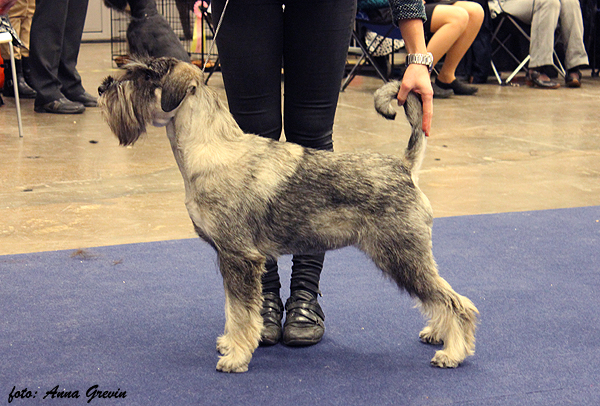 Thanks to Anna Grevin who helped us get some photos from the finals were
Xocci ended up as Best In Show Puppy 2 at her first show ever!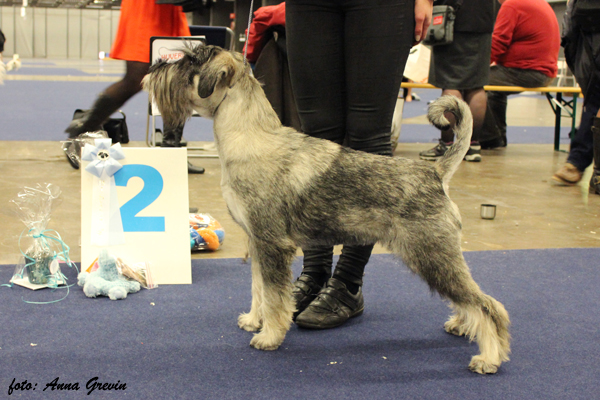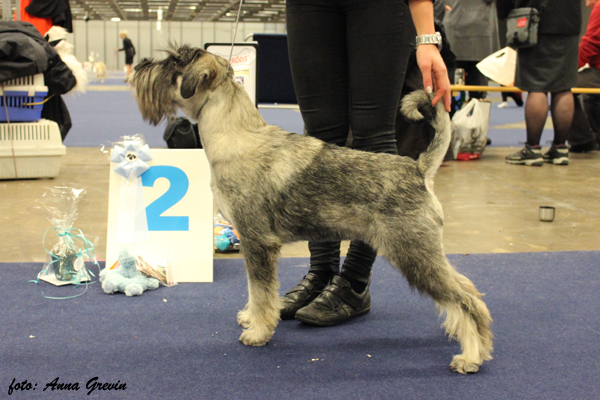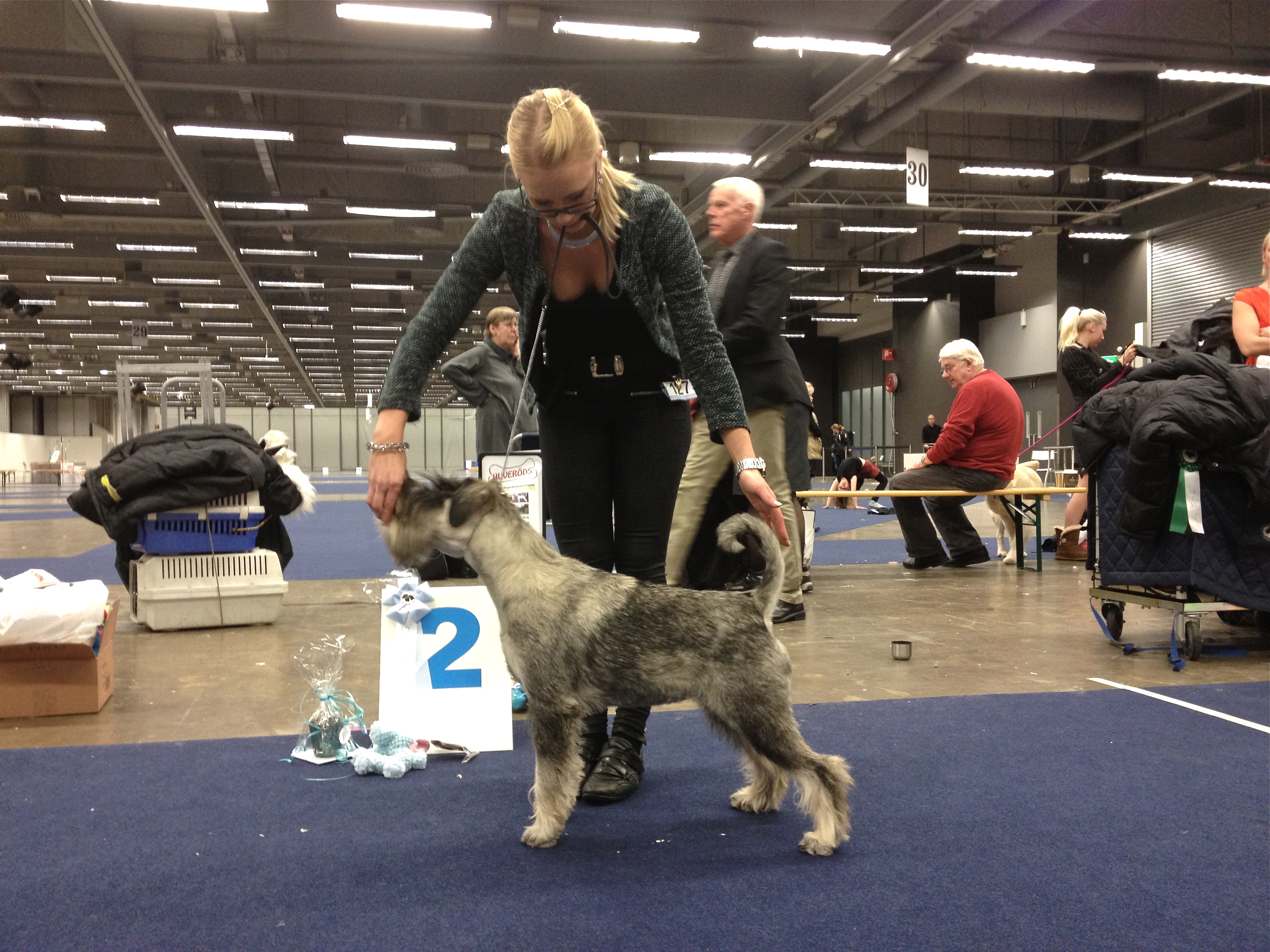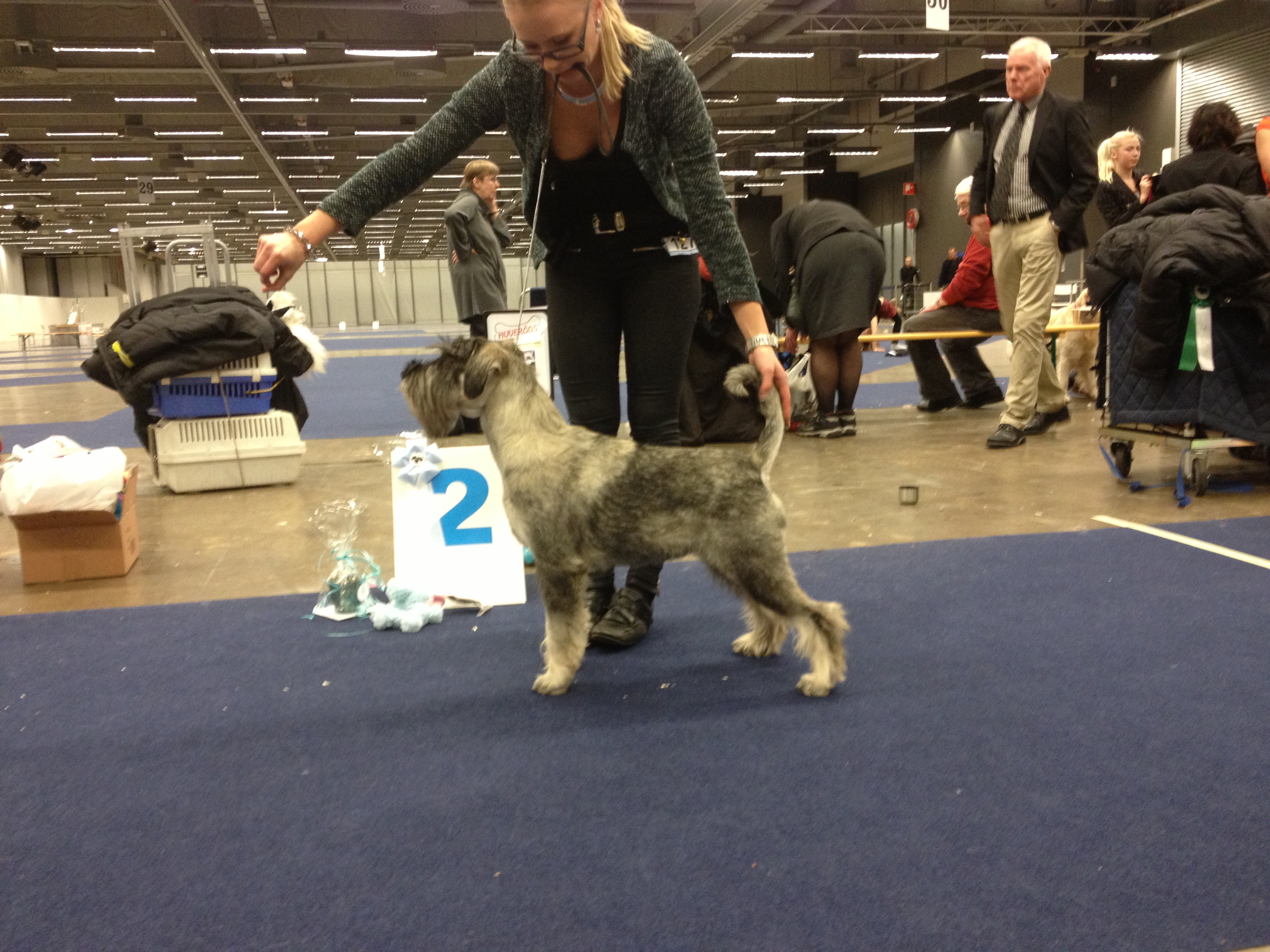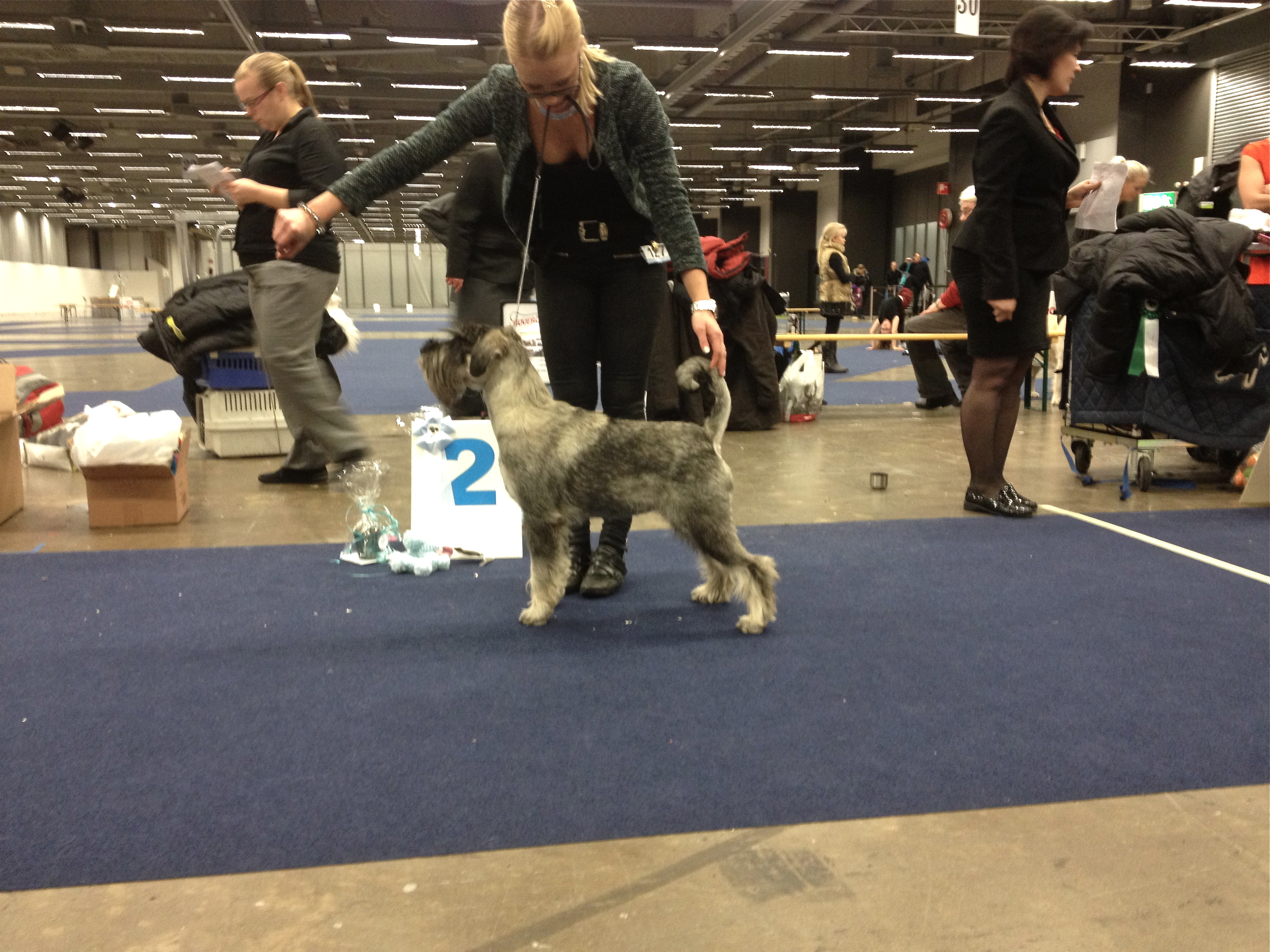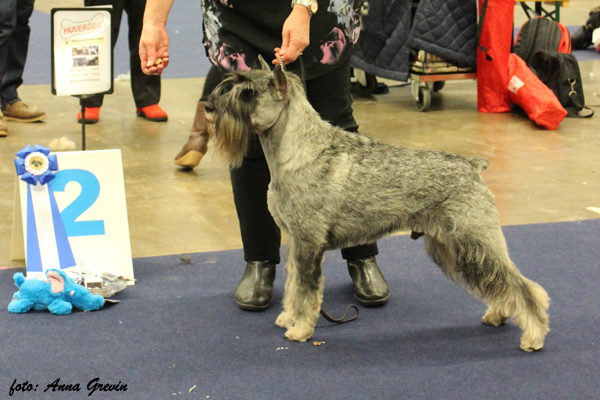 And Kolja ended up as Best In Show 2!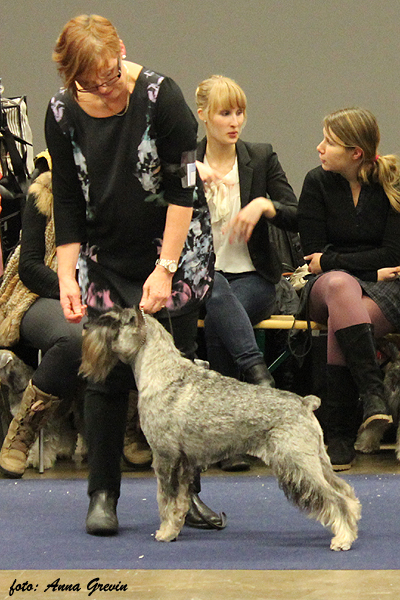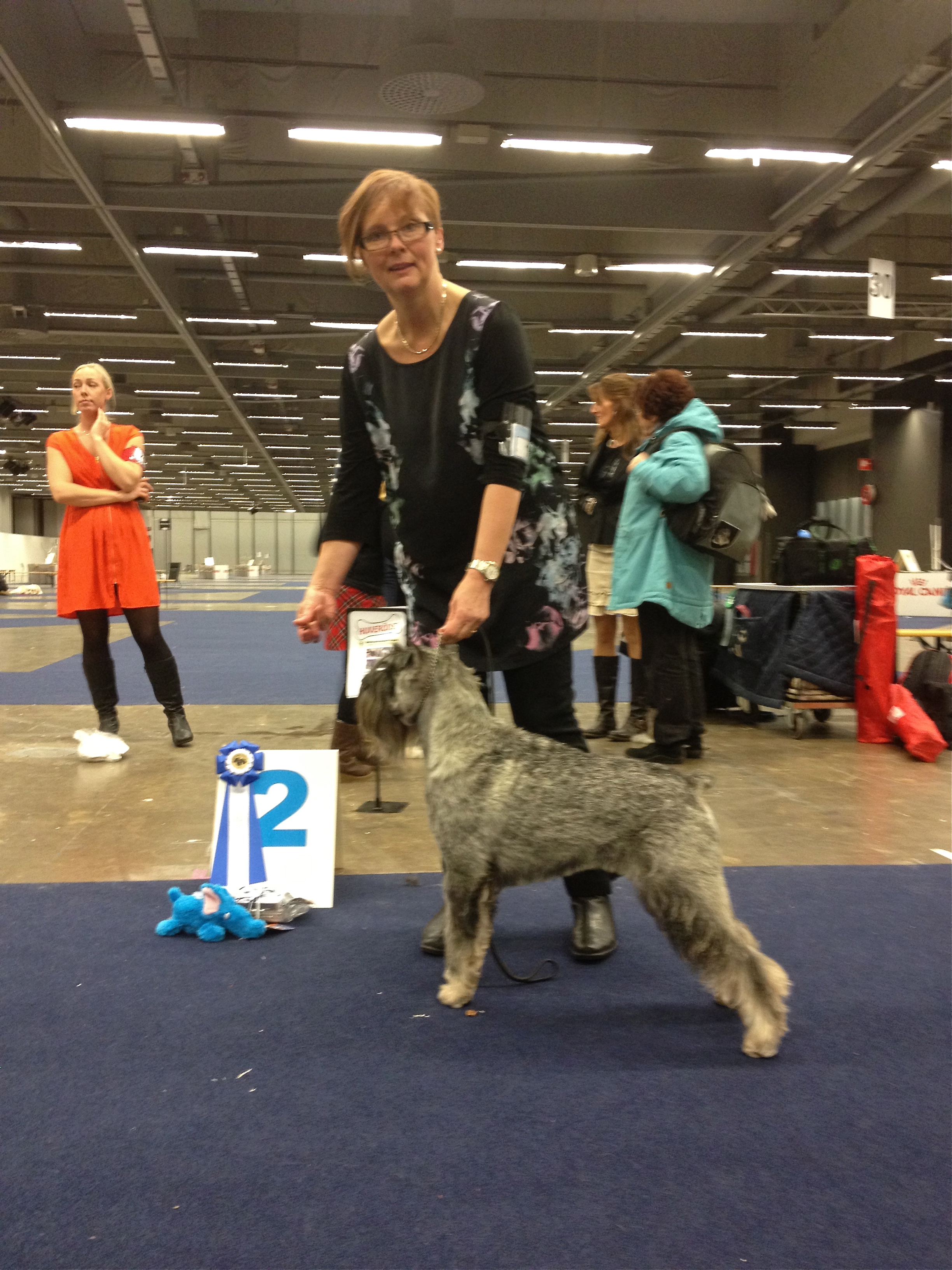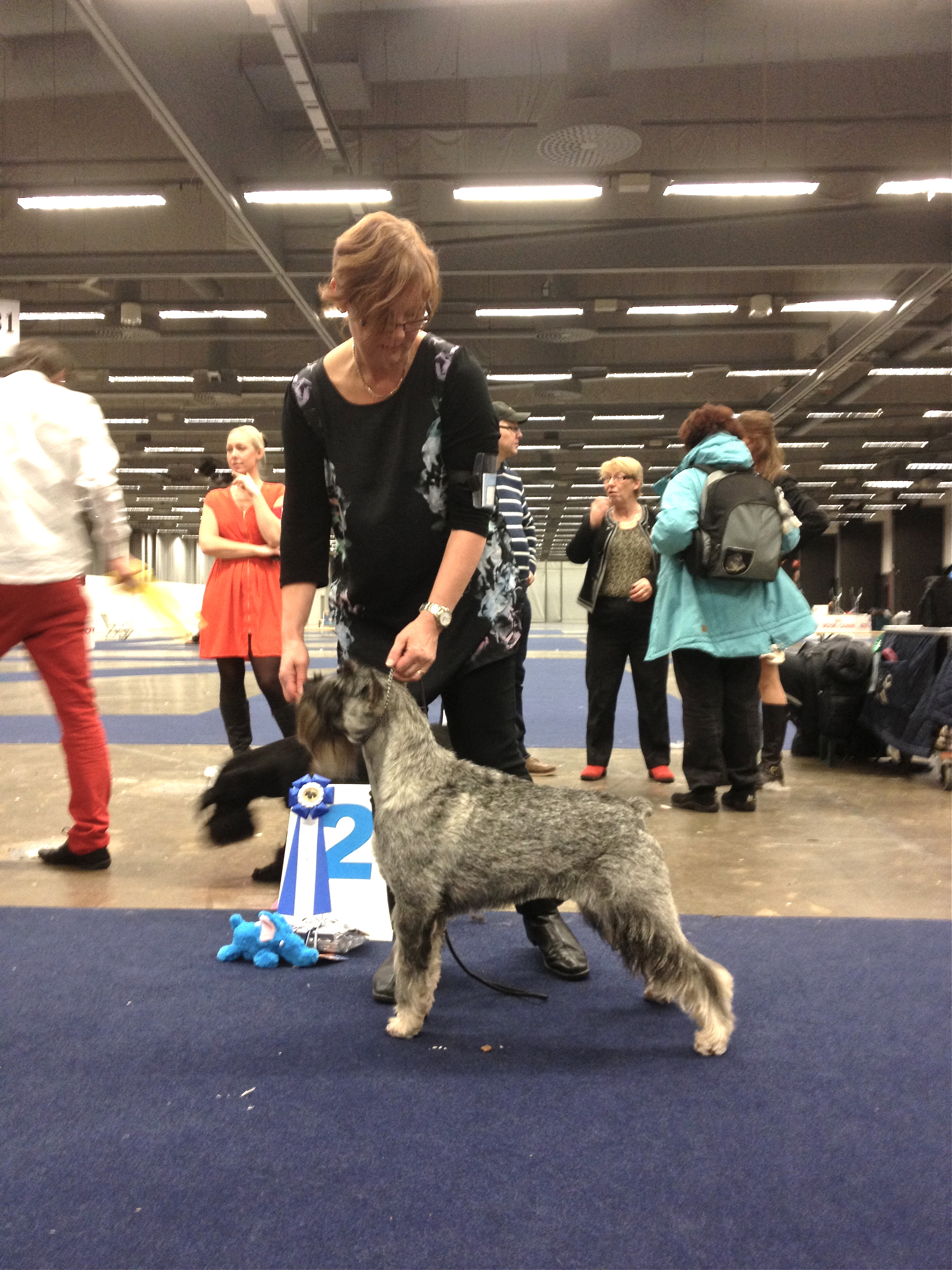 Day 2
SKC International dogshow

 Schnauzer judge – Leni Finne, Finland
Miniature schnauzer judge – Andrzej Stepinski, Poland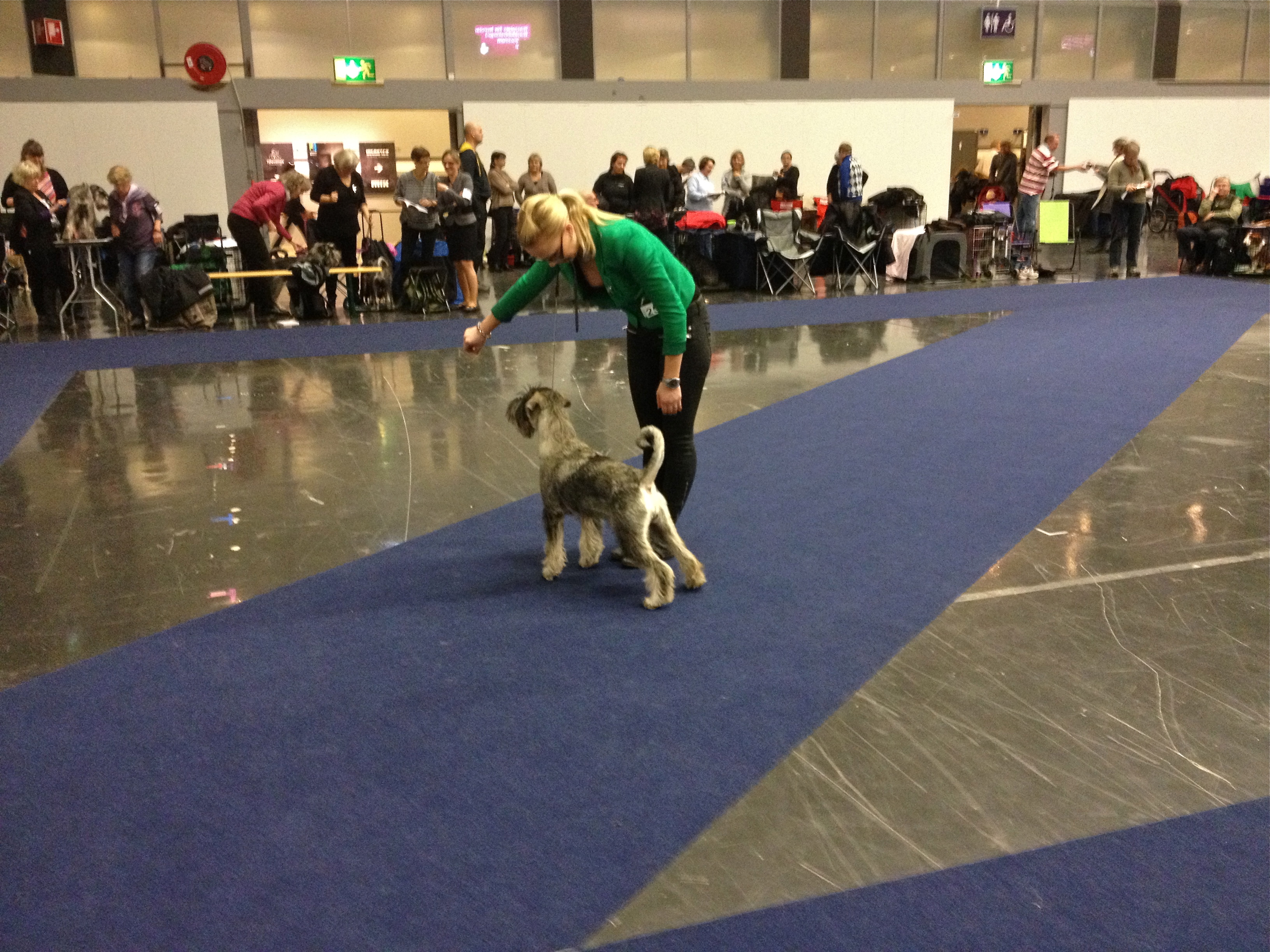 Xocci once more became BOB puppy and were picked but not placed among over 65 breeds in the puppy finals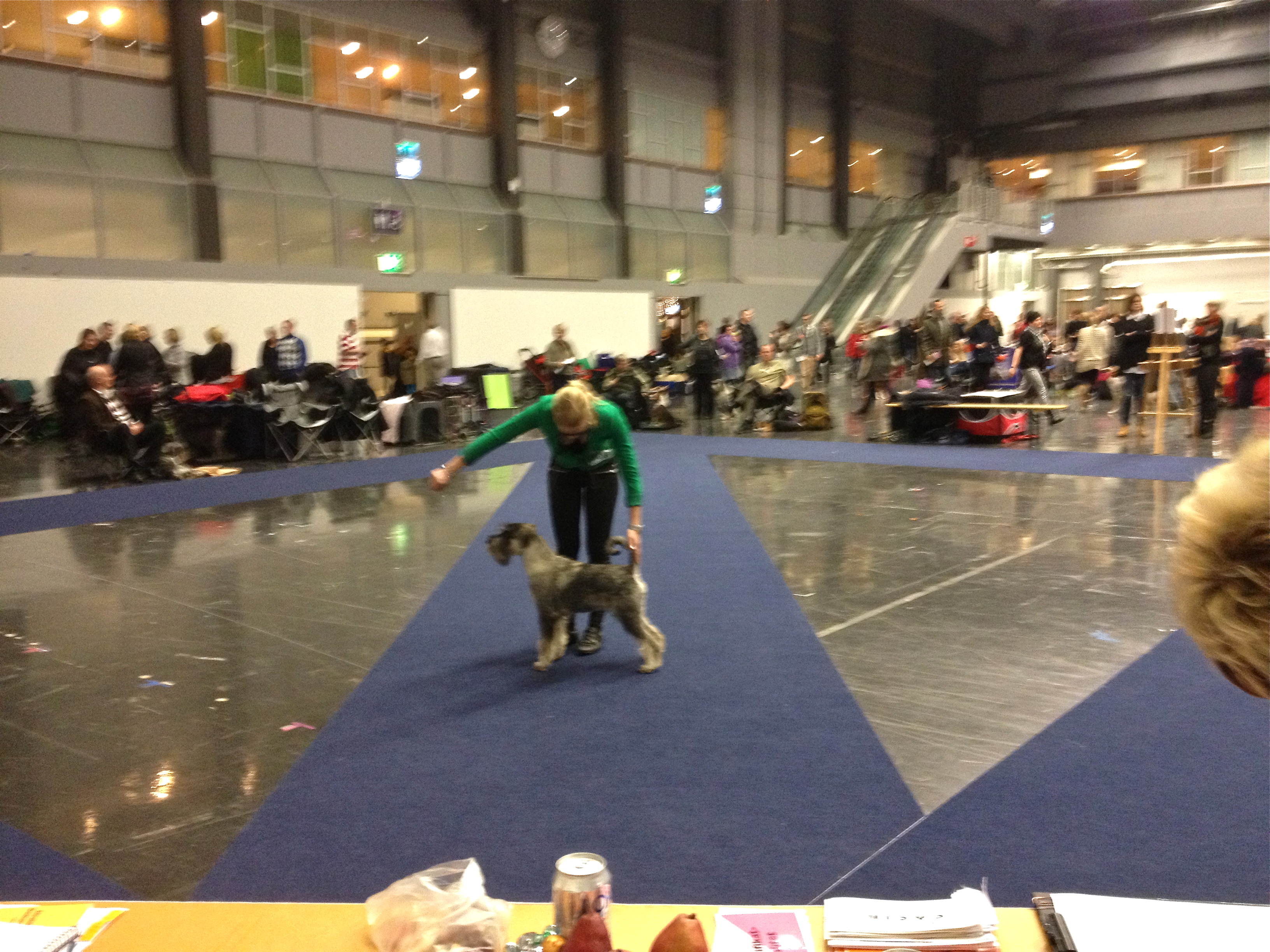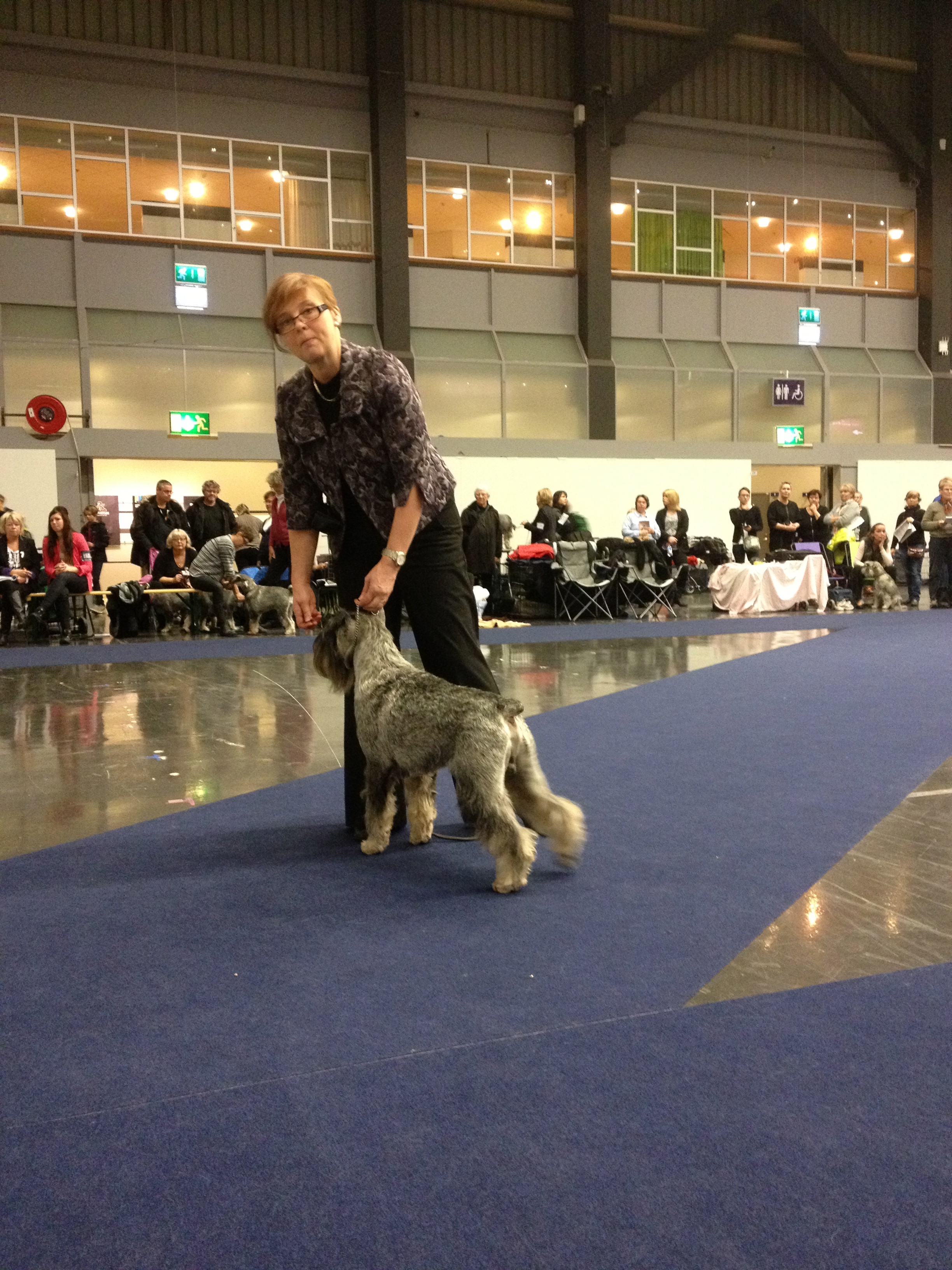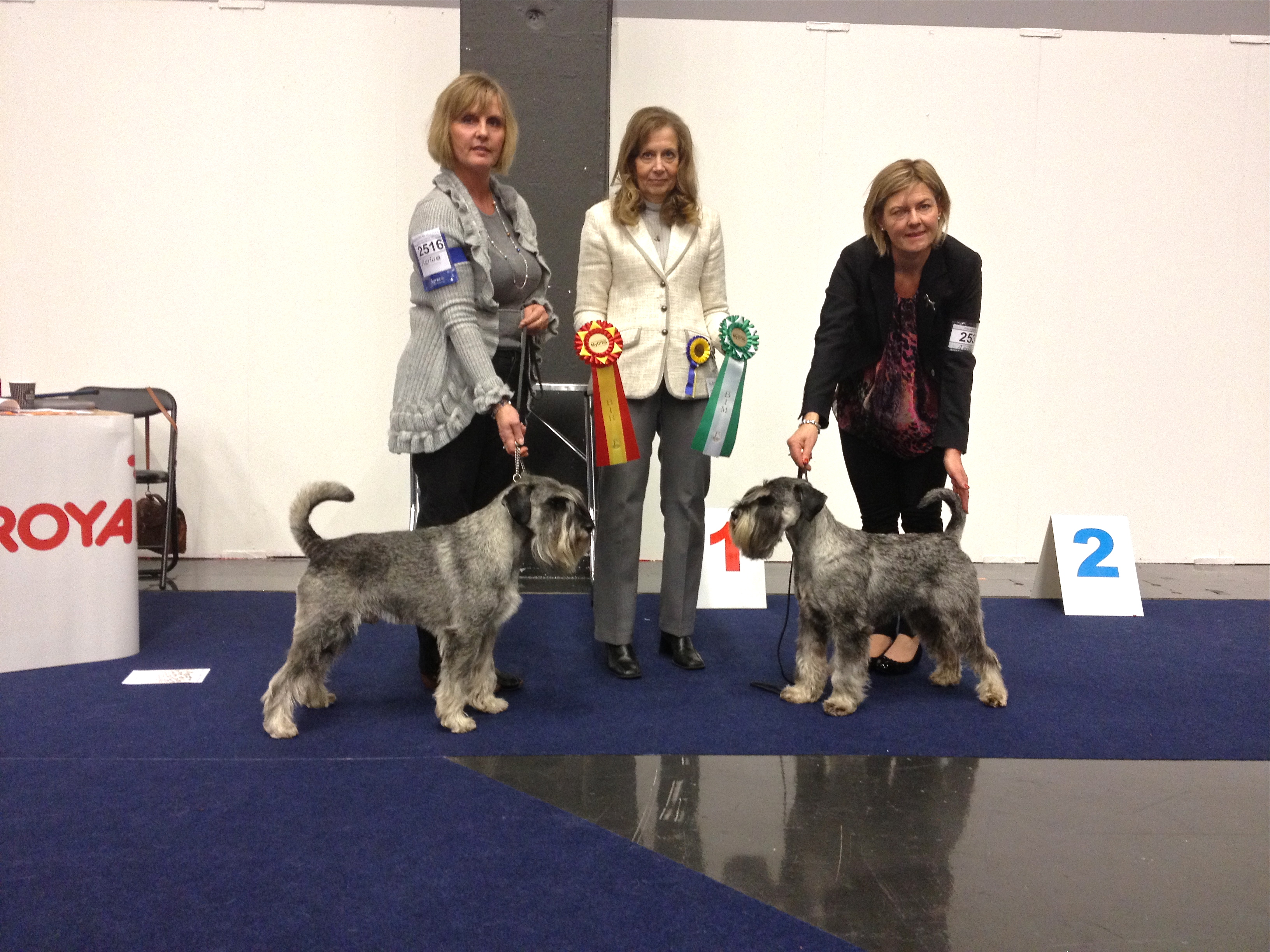 Best male and BoB were SeUch, NoUch, NordicW-12 Caudatus Zeus, son to our Ch Argenta's Tolstoy and grandson to Ch Argenta's Qayenne. He is also father to our M3-litter.
BOS Ch Estelle's Happy Case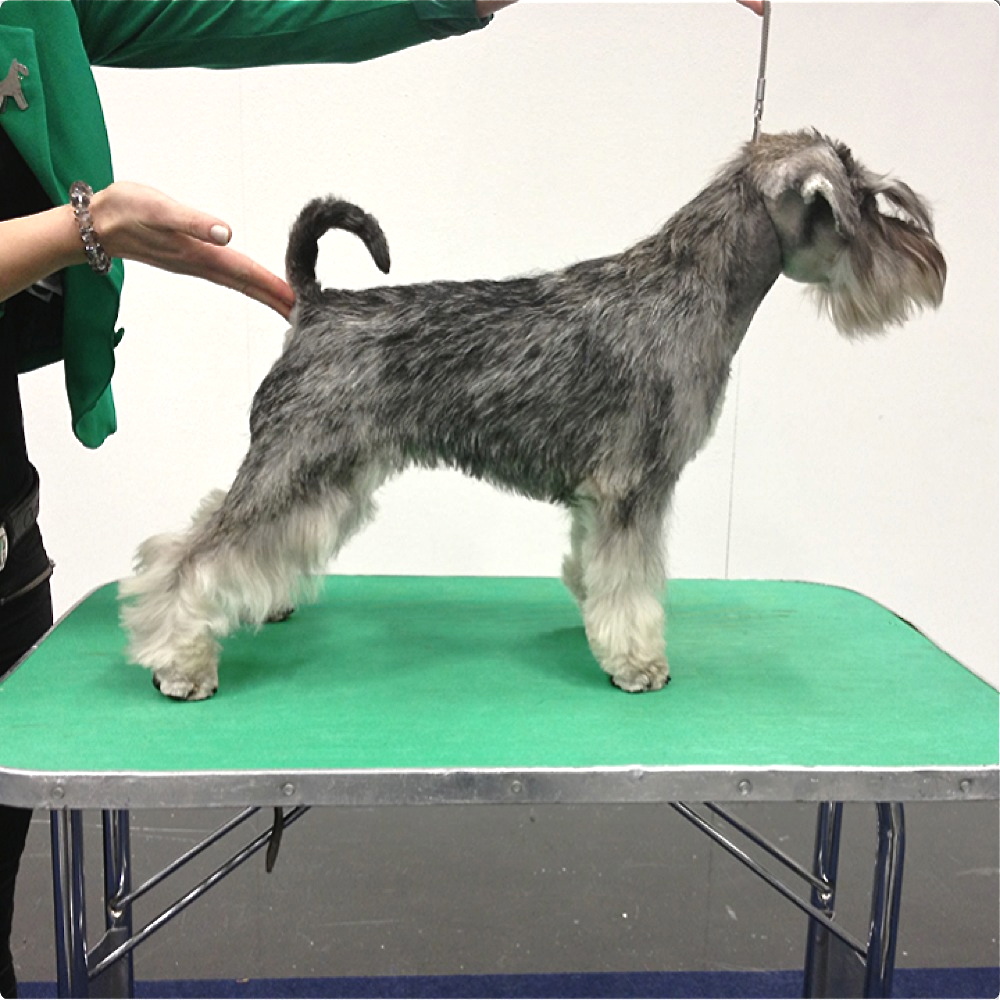 Kenja became second in juniorclass out of 6 with excellent and CK.
She was picked but not placed in the best female competition.
After a long day at the show we were all pretty tired so we stayed in to eat sushi. We had a great time with Susanne Lundberg, kennel Caudatus, and her puppyowner Anneli Johansson, and their Affenpinschers.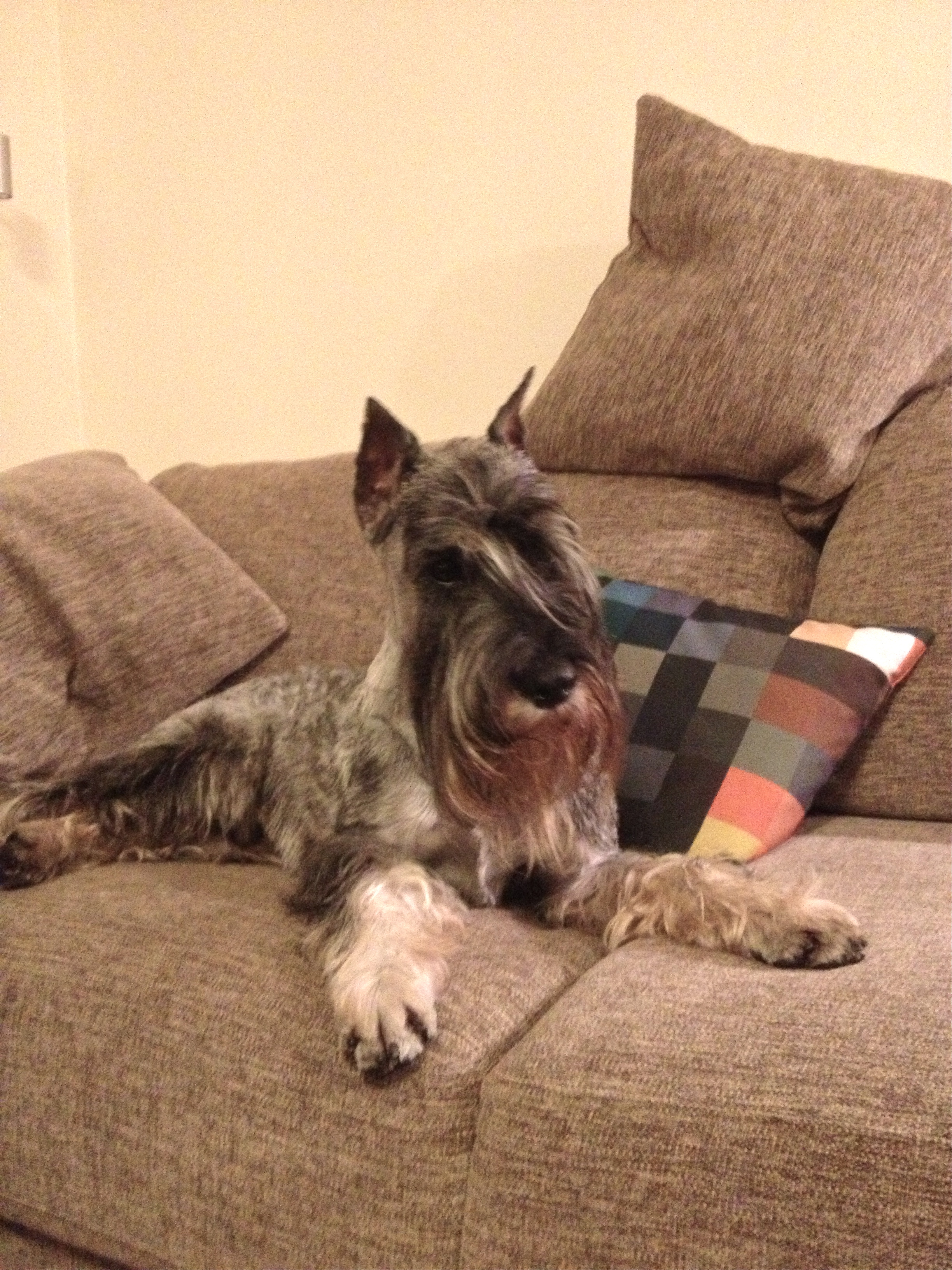 Kolja
Xocci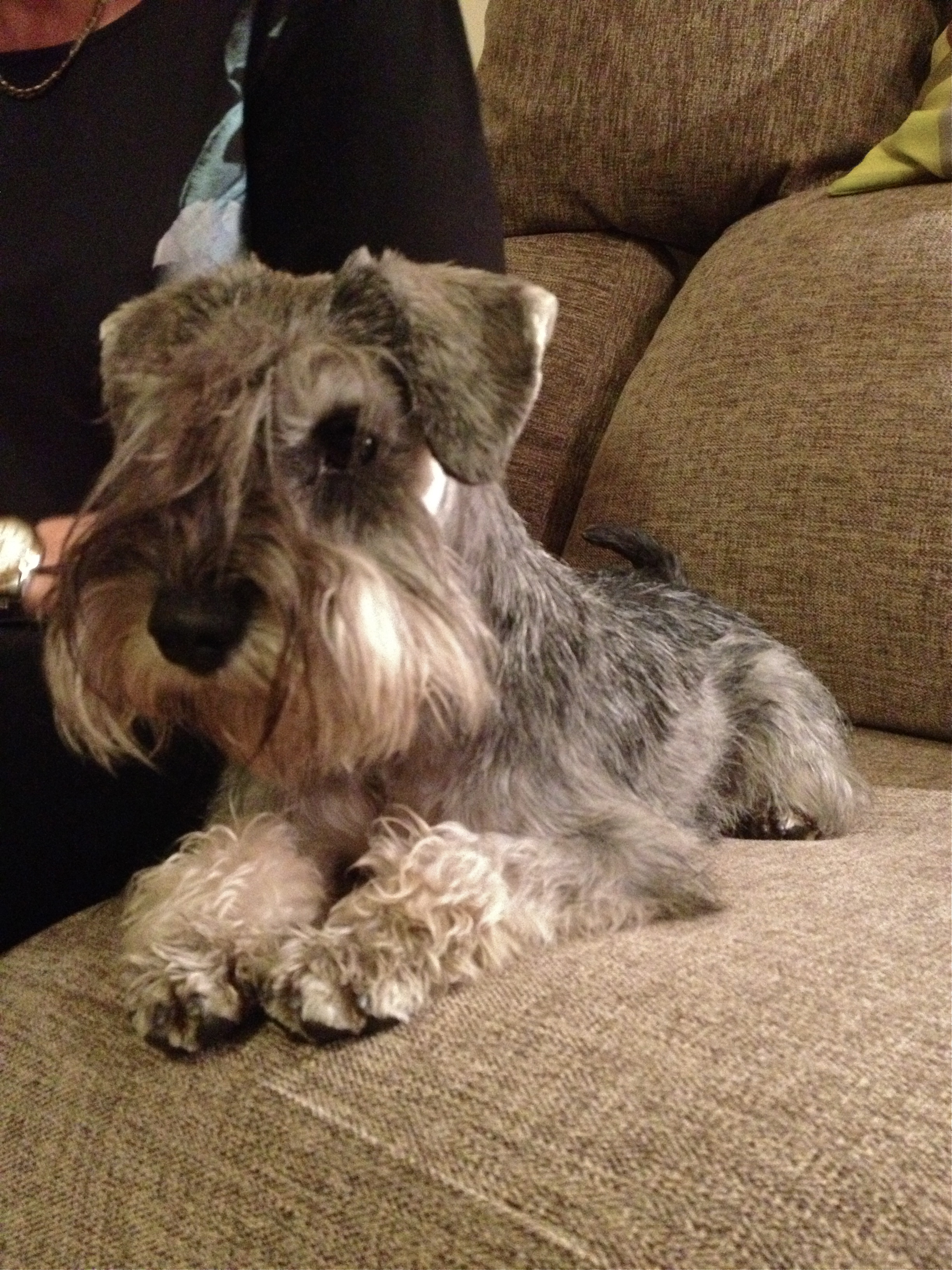 Kenja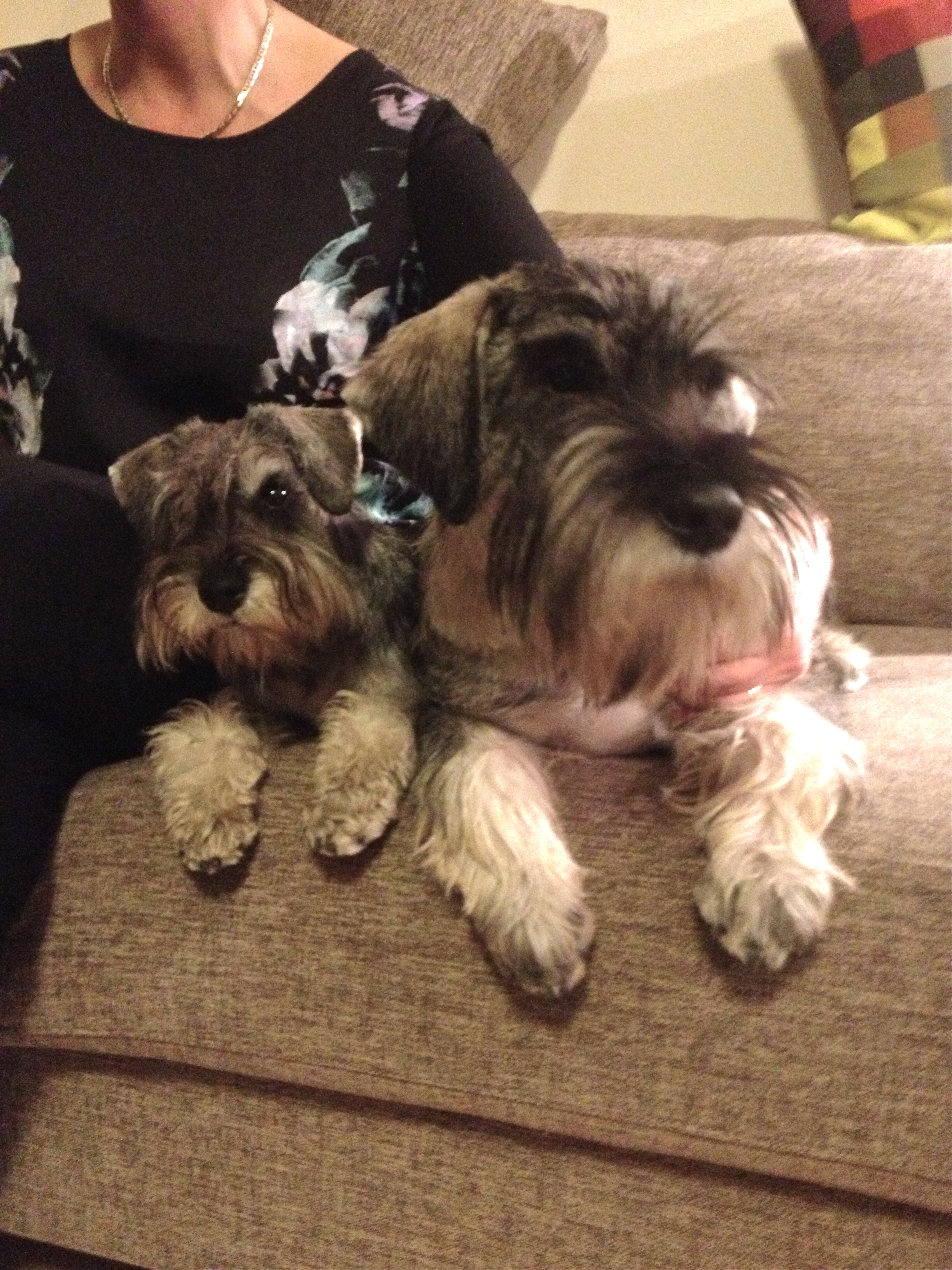 Kenja and Xocci became best friends
Day 3
SKC International dogshow
Schnauzer judge – Torbjörn Skaar, Sweden
Best In Show Puppy judge – Ann-Christin Johansson, Sweden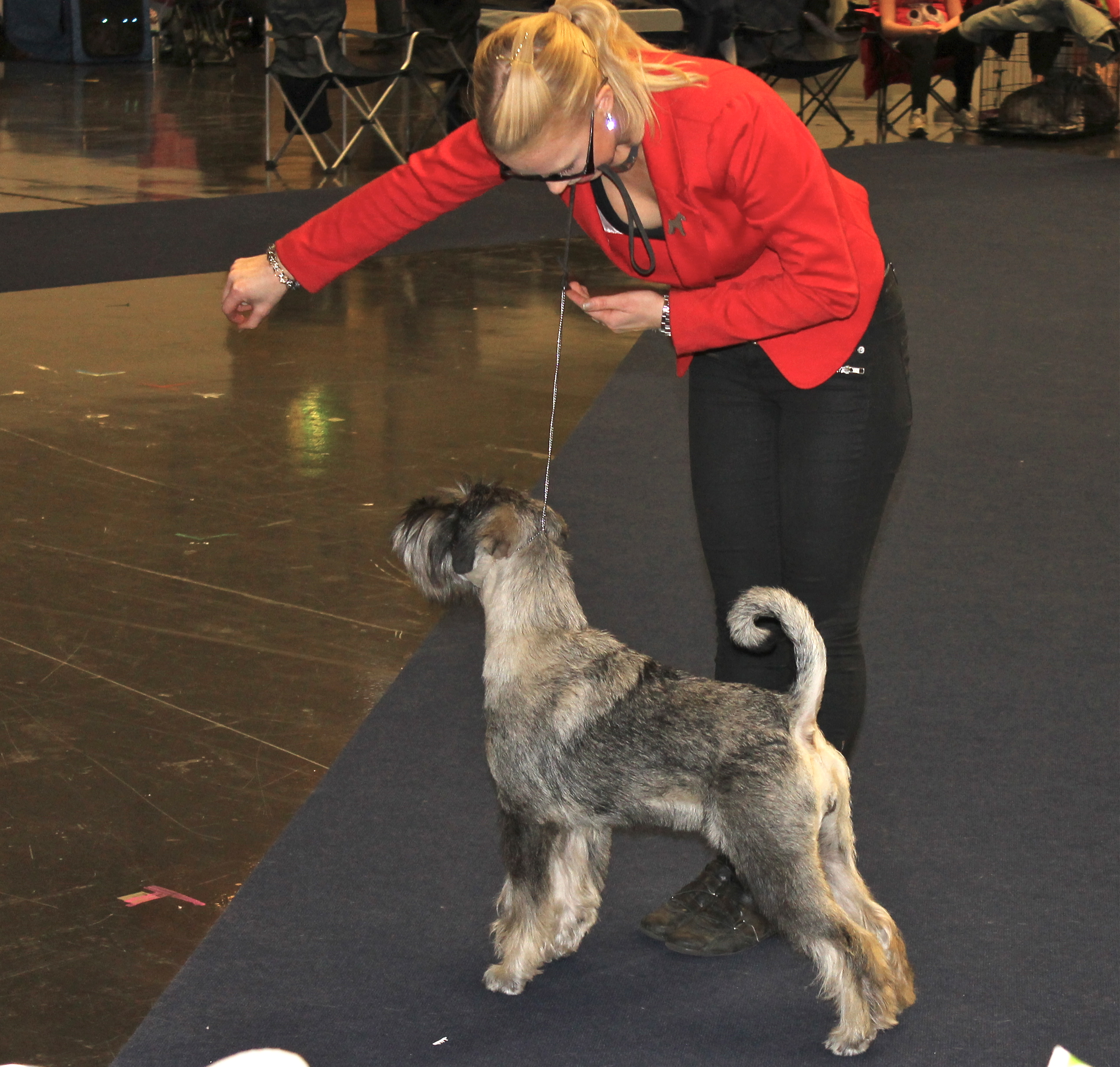 Xocci became BOB puppy for third day in a row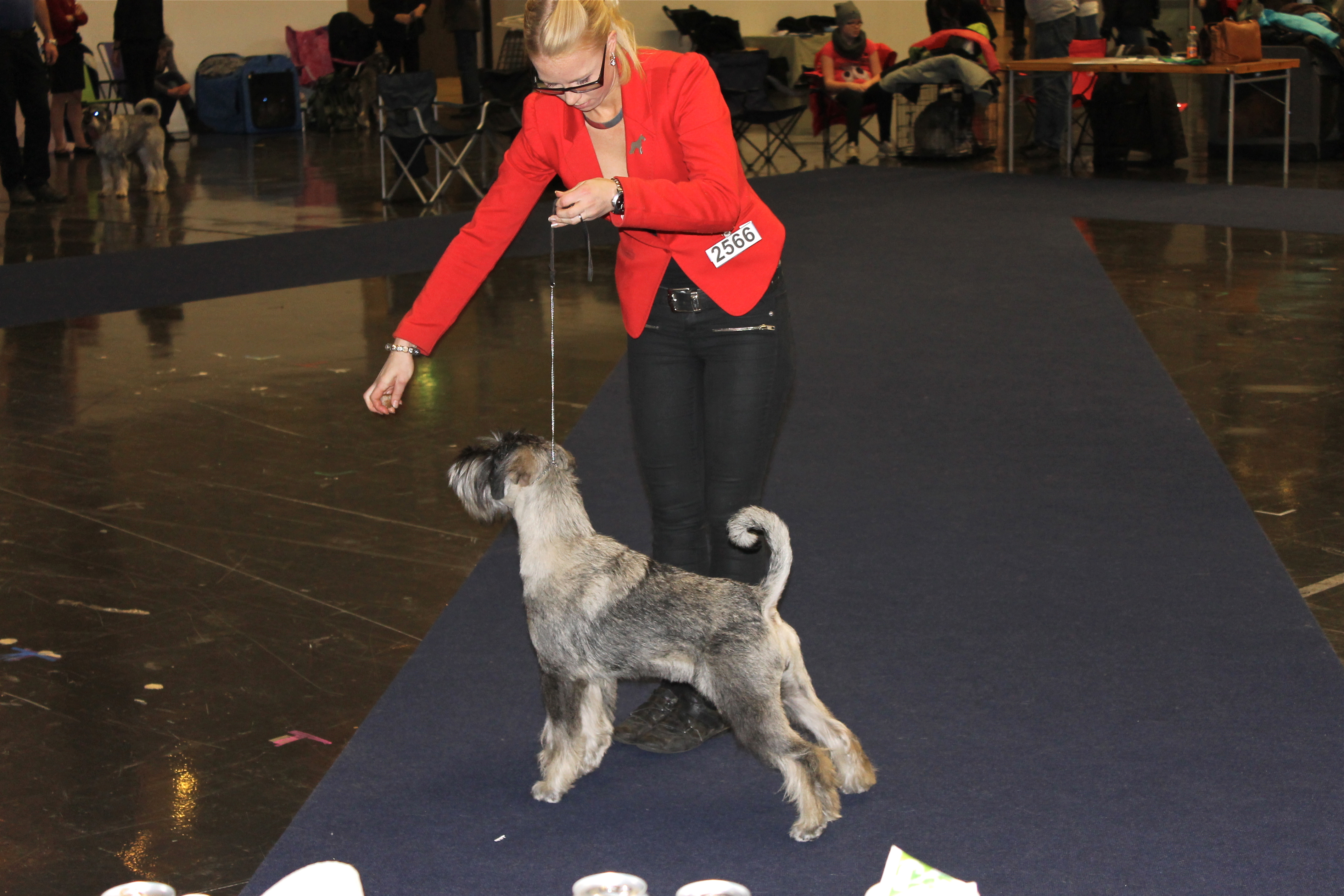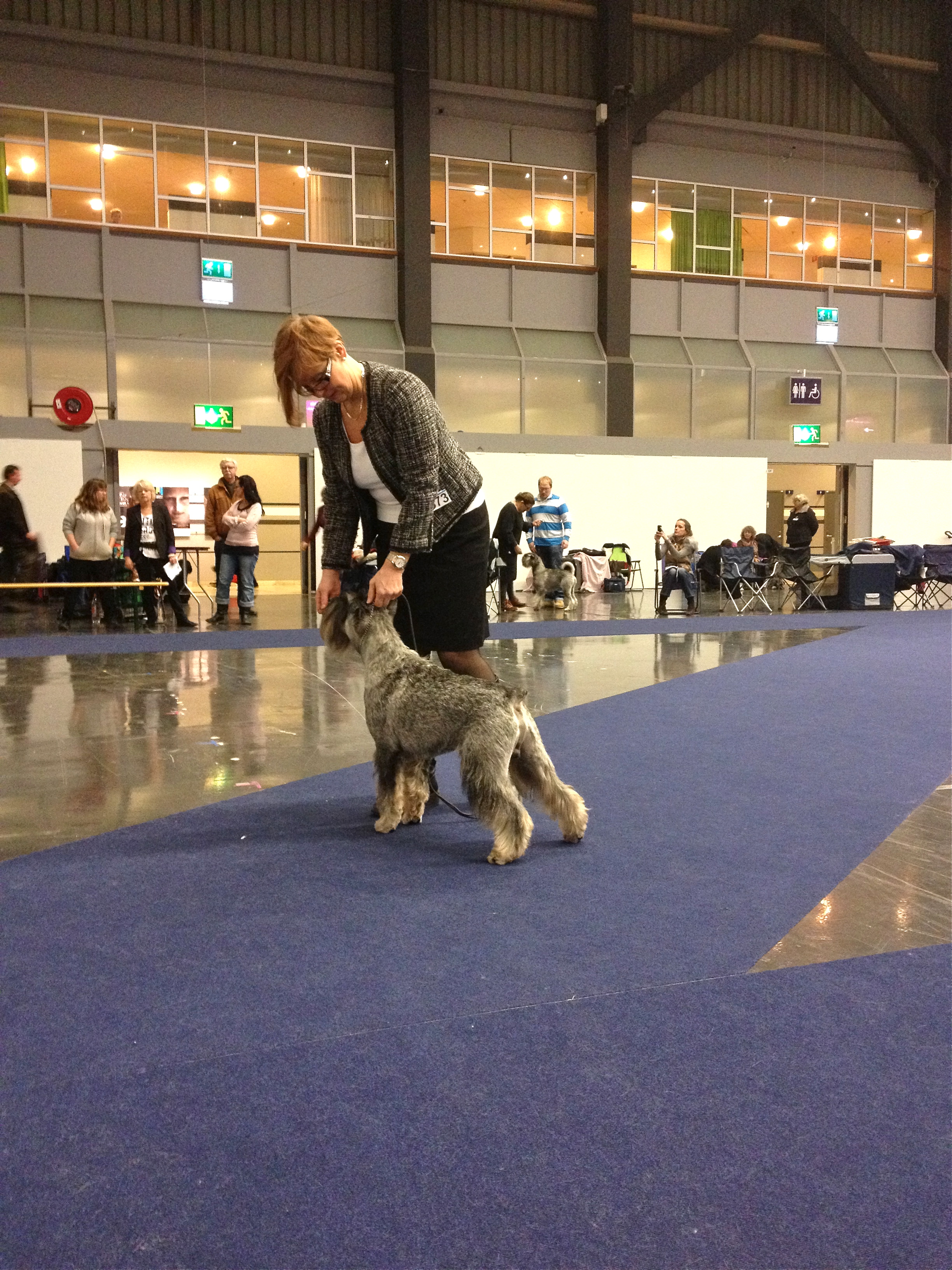 Kolja in front of the judging table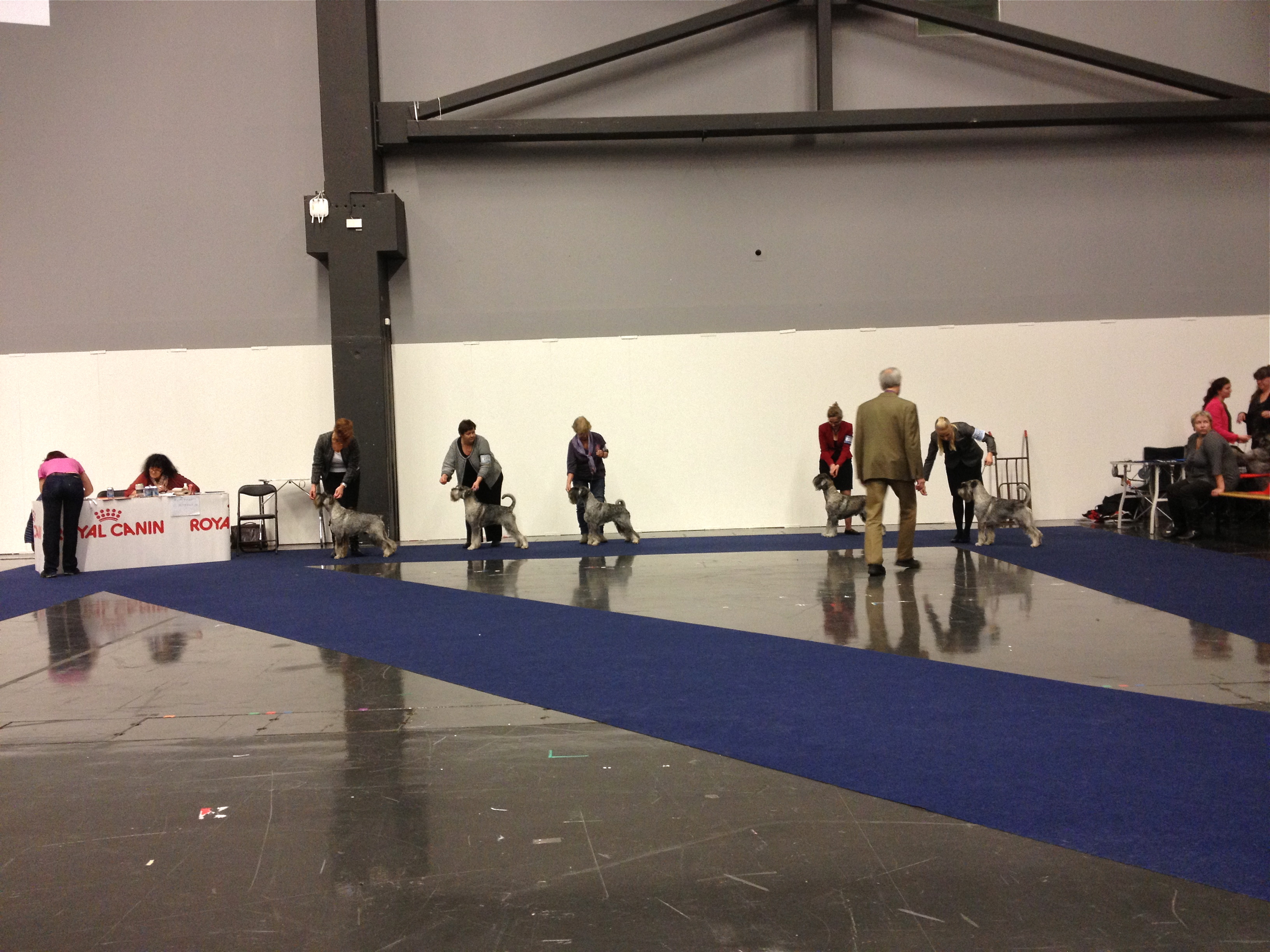 Champion males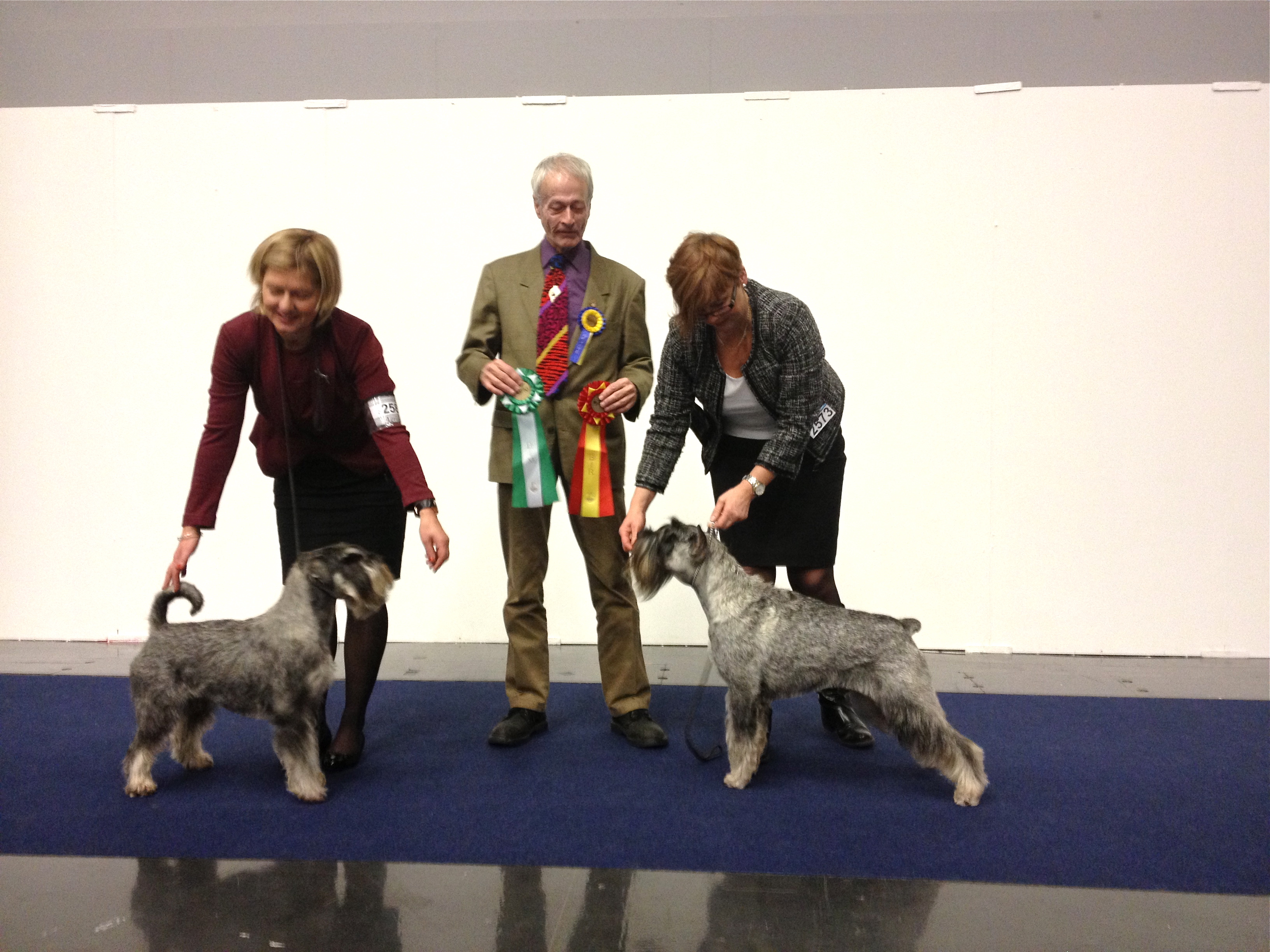 Kolja became BOB. BOS Ch Estellet´s Blommans Flower-Fanny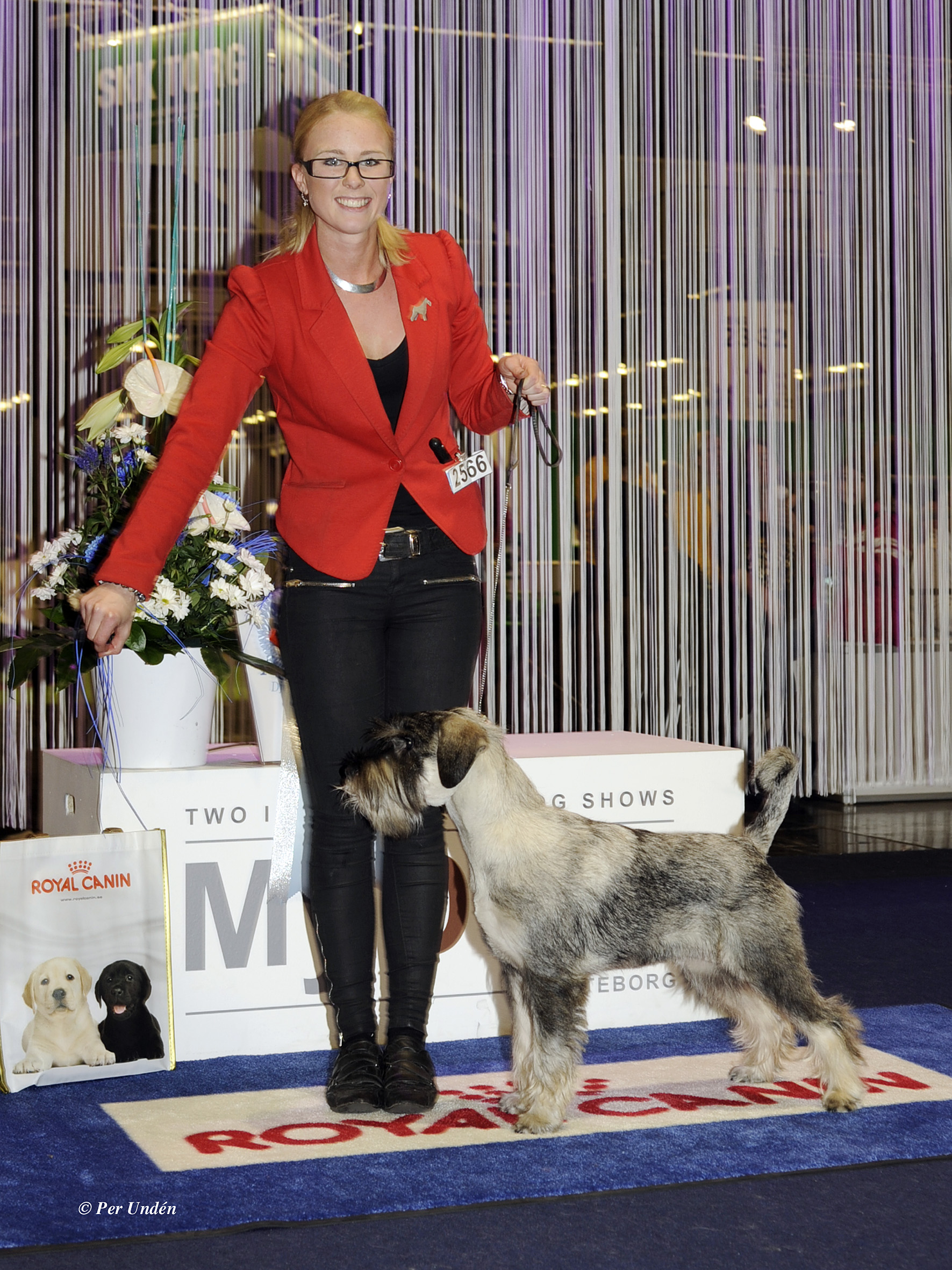 In the puppy finals Xocci ended up as Best In Show Puppy 2 in HUGE competition with more than 65 breeds! That also qualified her to the big competition Puppy of the Year!
A great start to Xoccis showcareer!
Photo by Per Undén
A movie of Xocci winning
 Best in Show Puppy 2 on My Dog