Gästrike SSRK
2012.10.28 

We got news from Elin Björklund and Argenta's Loretta "Tyra".
Tyra, 7 months, were showed on a puppyshow and ended up Best of Breed and Best In Group in a huge gruop 2.
Well done Elin and Tyra who have never shown a dog before!
Unfortunately Elin didn't get any photos from the show.
Here's a photo of Elin and Tyra showtraining on the puppymeeting

Söderåsens BK

2012.10.27

Anneli have once again done outstanding results with

Argenta's Brittany

"Bella" and

Argenta's Idalee

"Ida". This time both girls got their qualifying points in rallyobedience continuing class and are now promoted to advanced class! Bella did really great this time and ended up winning the whole competition with 98 points of 100 possible!   
Congratulations Anneli and thank you once again for your fantastic work with the girls!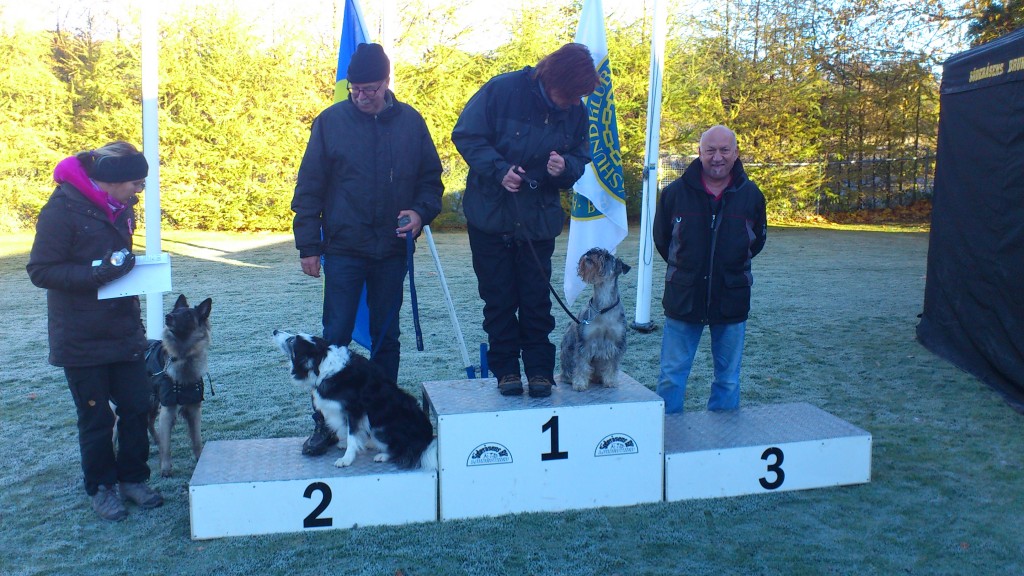 Anneli with Argenta's Brittany on the podium
News from Norway

2012.10.15

 We got a picture from Norway from another nice male from our J3 litter.
Argenta's Jeffrey "Birk" were shown for the first time and ended up as
second best male, reserv CAC and res. CACIB.
Congratulations Kine and Birk.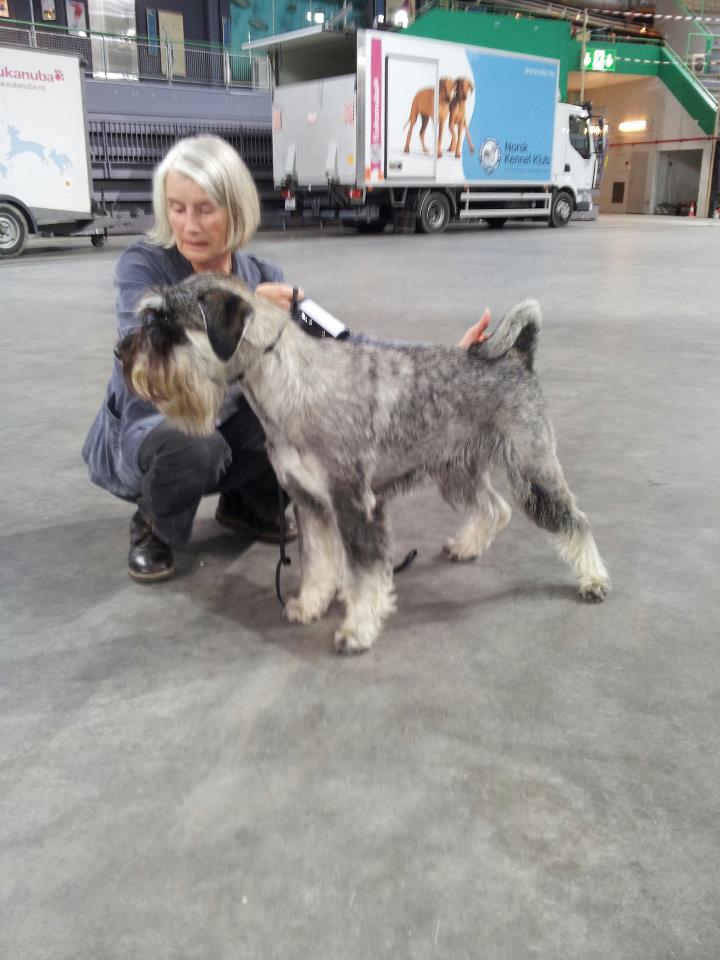 Argenta's Jeffrey 17 months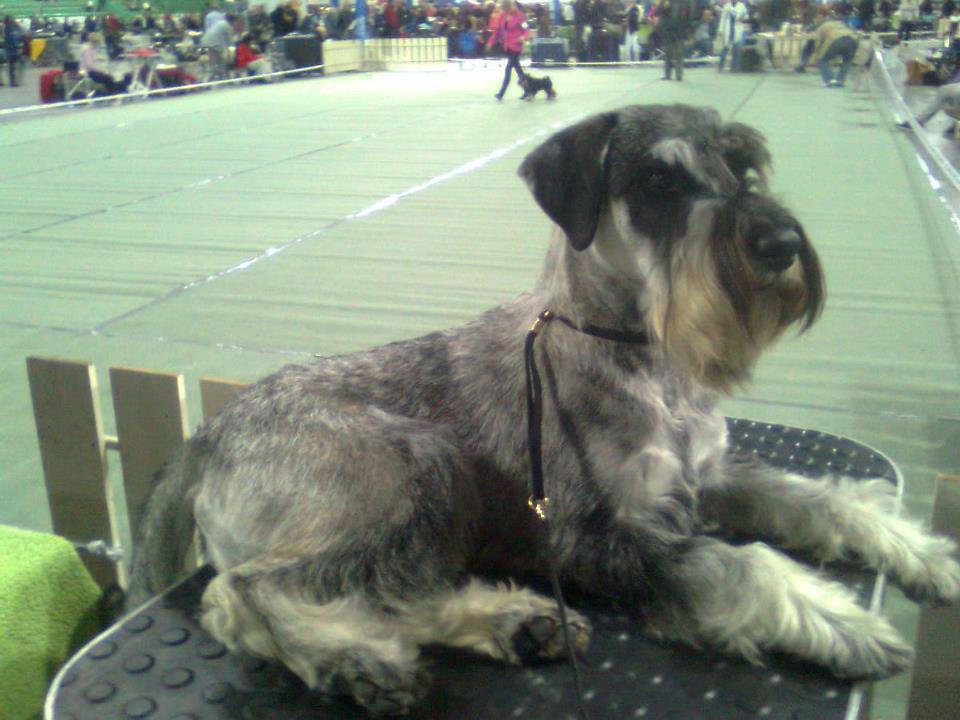 New photos
October 2012

We got some new photos of Argenta's Kapten Kaempe after winning
CAC, BOB, Best in Group 3 only 9 months old!
He also won BIS 4 Brace together with his mother Ch Dinamunde Trifele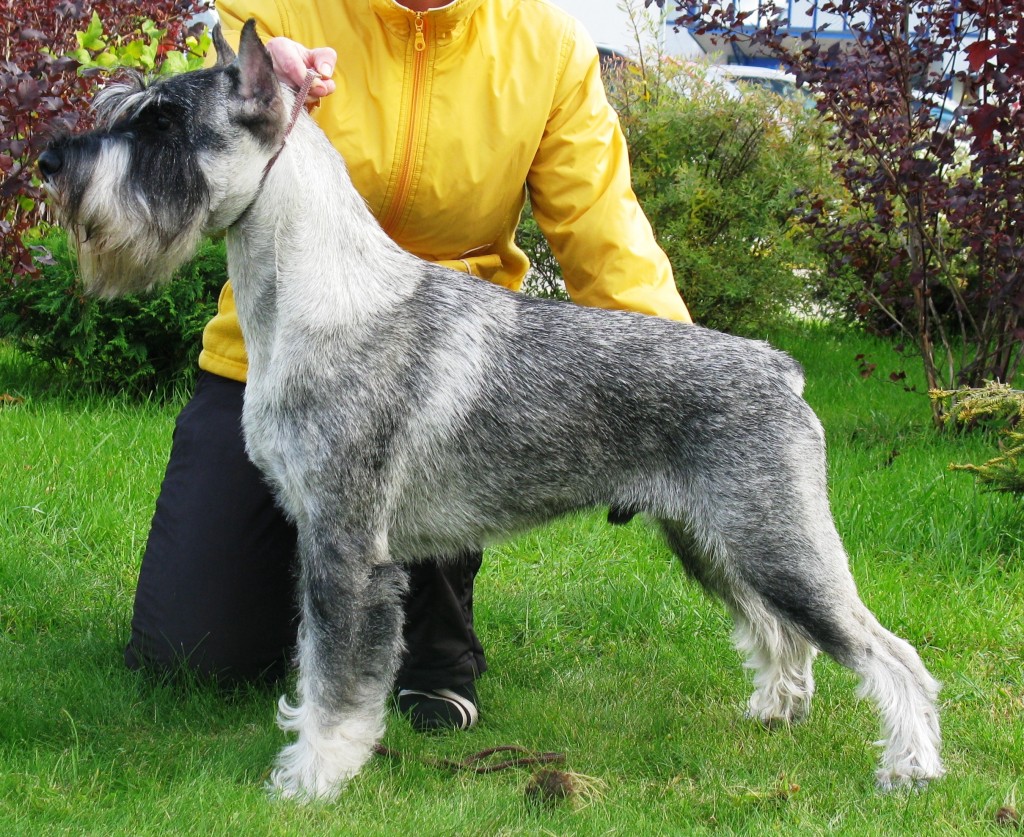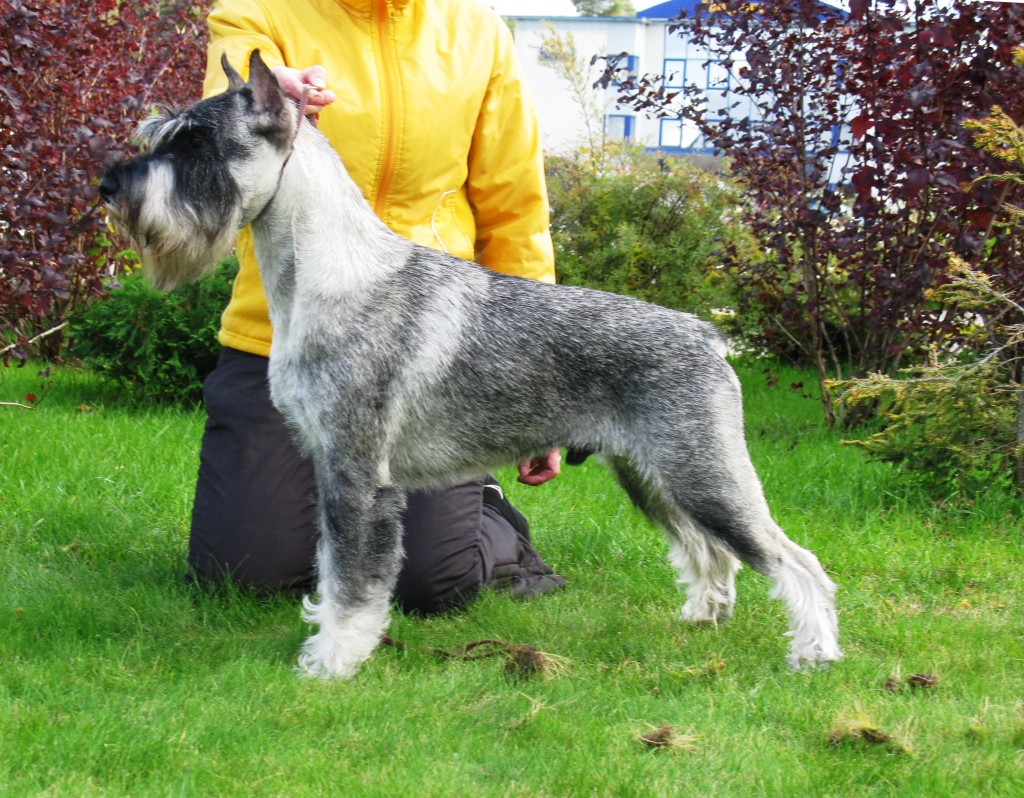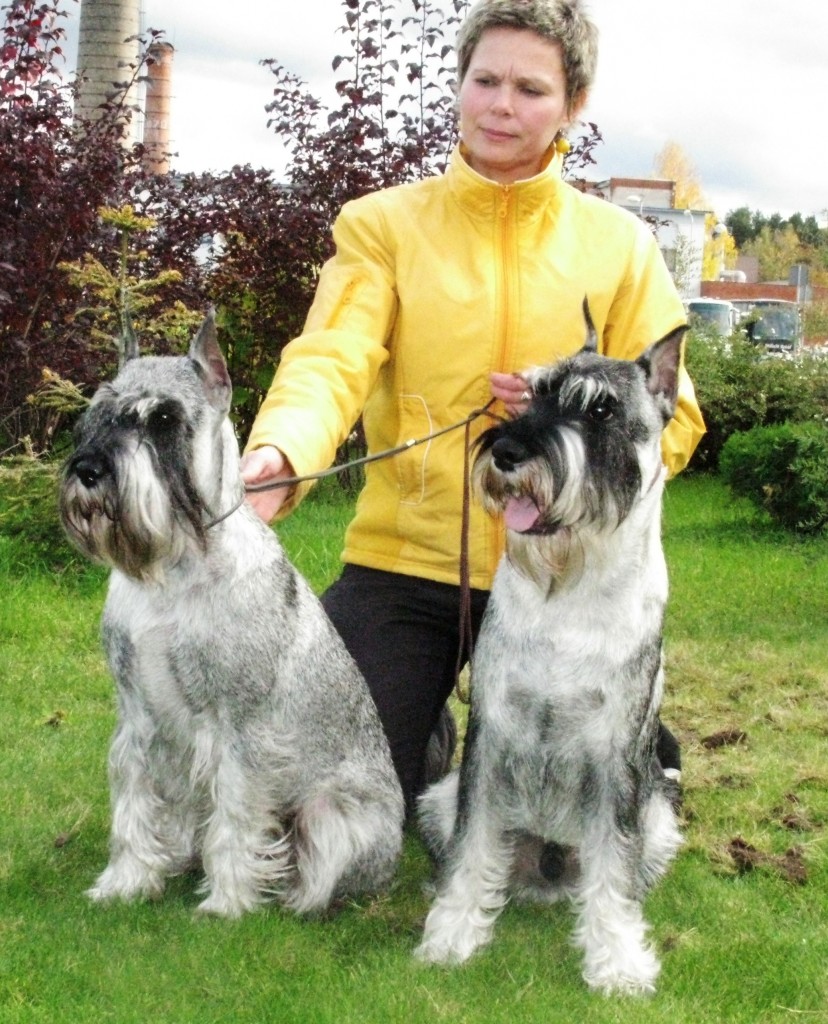 Kapten Kaempe "Argo" together with his mother Ch Dinamunde Trifele


Results from around the world
2012.10

We have got some more great news. 
Breeding is not only about your own achievements, it is also about what other people do with your bloodlines. 
We got a wonderful maill yesterday from Latvia about Argenta's Kapten Kaempes great win first time out in juniorclass. 
We got the message from Monica Wogenius, kennel Adiola, about Ch Argenta's Utrillo once again doing great in obedience by winning third place in the club mastership. His son Adiola's Billy Boy was first! 
We have also got some updated news from our dear friend Linda Dobbie, kennel Centara, in USA.

Ch Argenta's Sigrid Svensk

"Siri" got two more champion offsprings last weekend when brother and sister Centara Isle in the Sun and Centara Infinite Illusion won their titles. Siri now have 8 champion offsprings and she earned the title # 1 Brood Bitch of the Year in USA! 
Ch Argenta's Zeck Zentara
has now 14 championoffsprings and he is # 1 Stud Dog in USA!
On his way to be Hall of Fame!!
In 2006, Siri was Winners Bitch and Best of Winners at the PVSSC Specialty. In 2012, her daughter, Centara Infinite Illusion "Ilse" did the same at the SSCA National Specialty. At the SSCA Nat Spec Siri was #1 Brood Bitch and #1 brace was Siri's two daughters.
We are so happy and proud about all great results all over the world.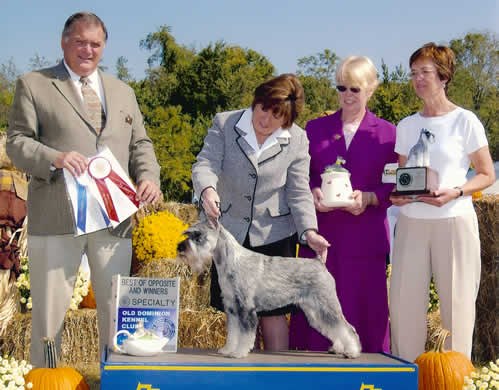 On this photo Siri with her owner Linda but also our dear friends Georgia Sabean, kennel Asgard and Joy Roth, kennel Von Roth. Great memories…

Latvia
2012.10.13 

We got some great news from Latvia!
Argenta's Kapten Kaempe

9 month old junior CAC, BOB, Best in Group 3!!
He also won BIS 4 Brace with mother

Ch Dinamunde Trifele


Congratulation to all of our friends!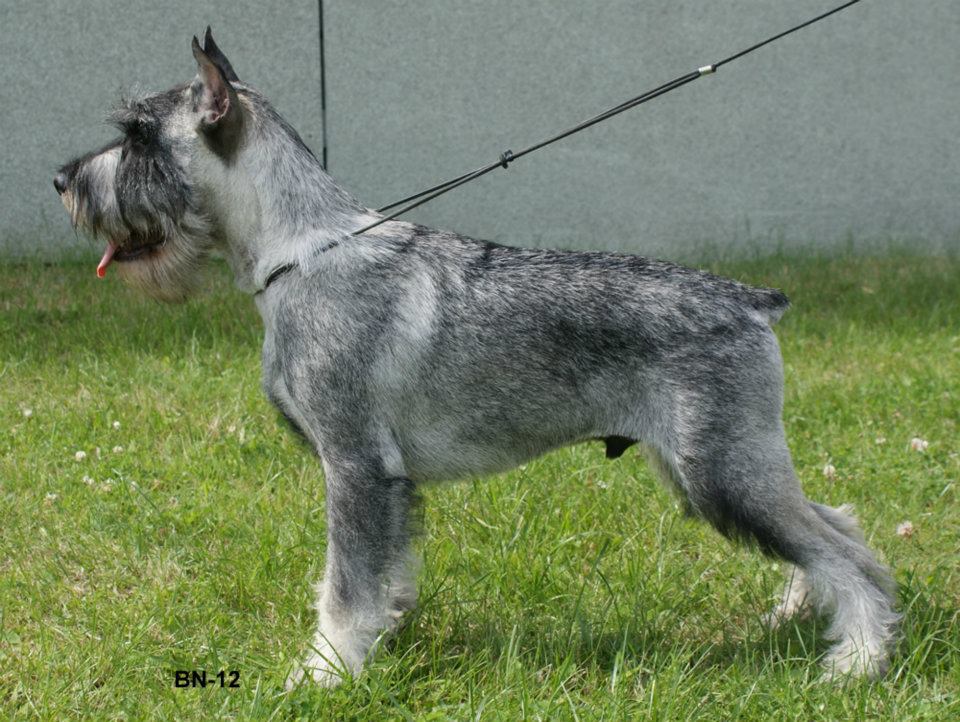 Argenta's Kapten Kaempe

"Argo" is 5 months in the picture 

SKC International show in Sundsvall
2012.10.13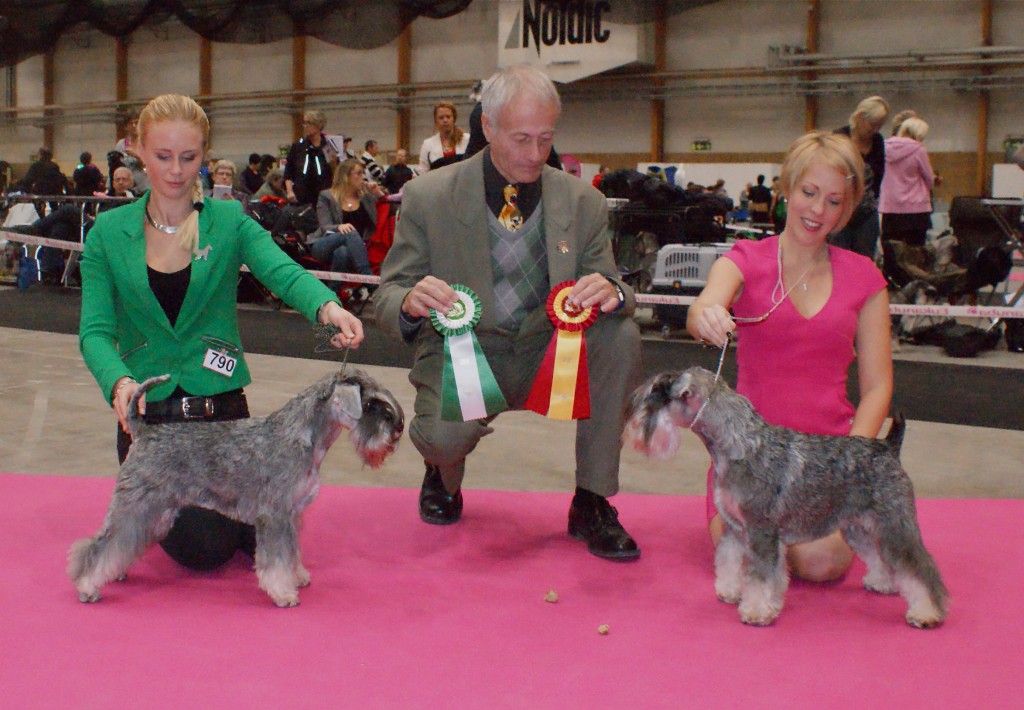 Multi Ch Zylvan Amber "Clura" winning BOS  and CACIB under judge Torbjörn Skaar. BOB Ch Catechism Going Nuts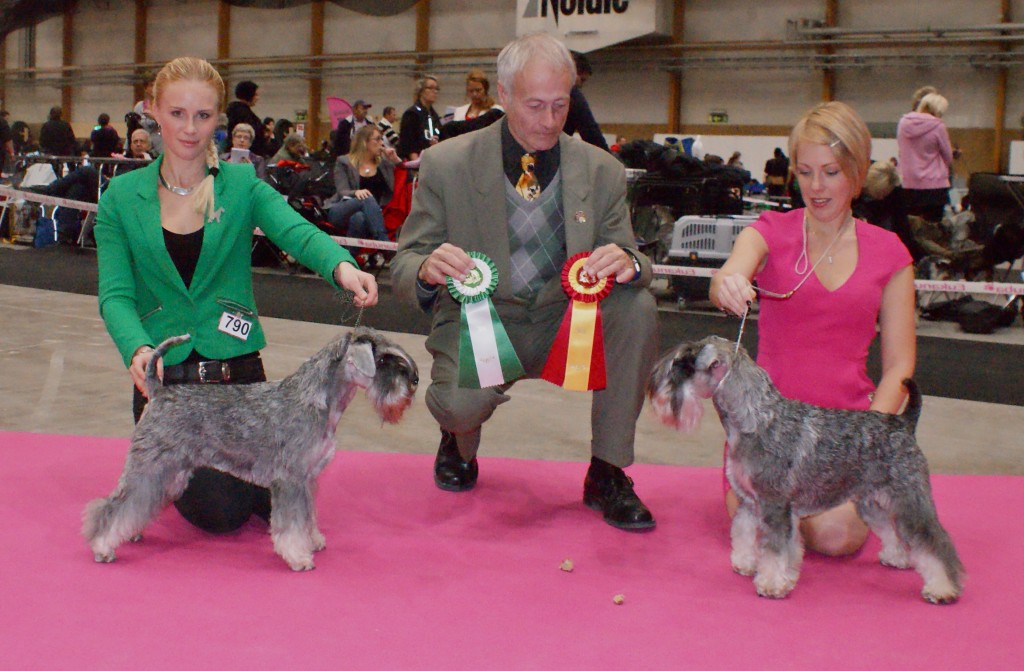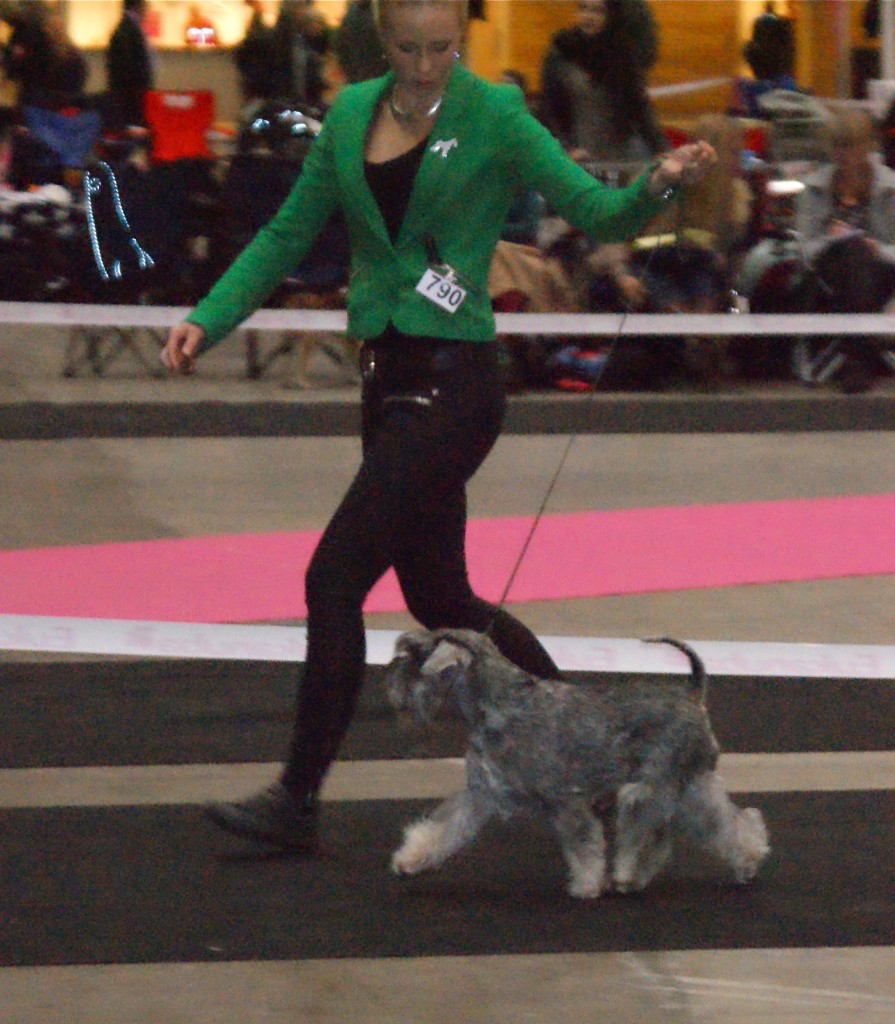 Clura showing her movements, she has such great showattitude and are so fun to show!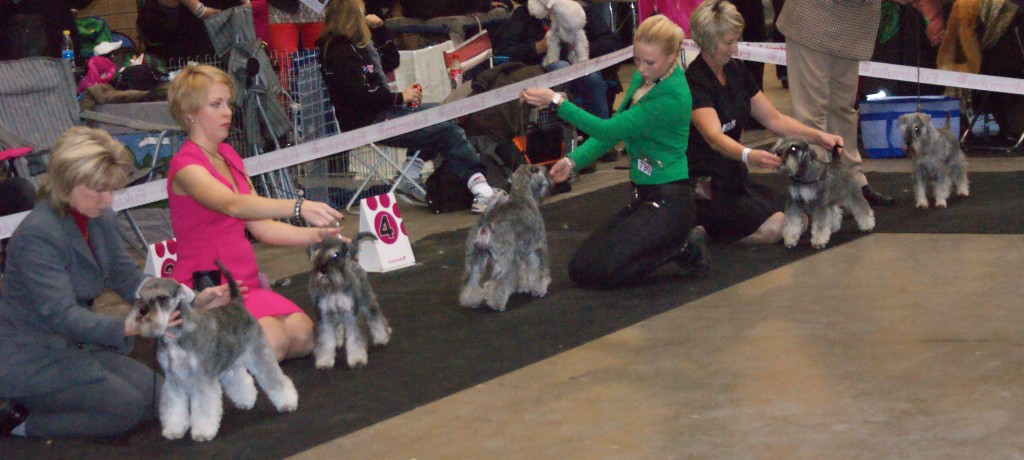 Part of the best female class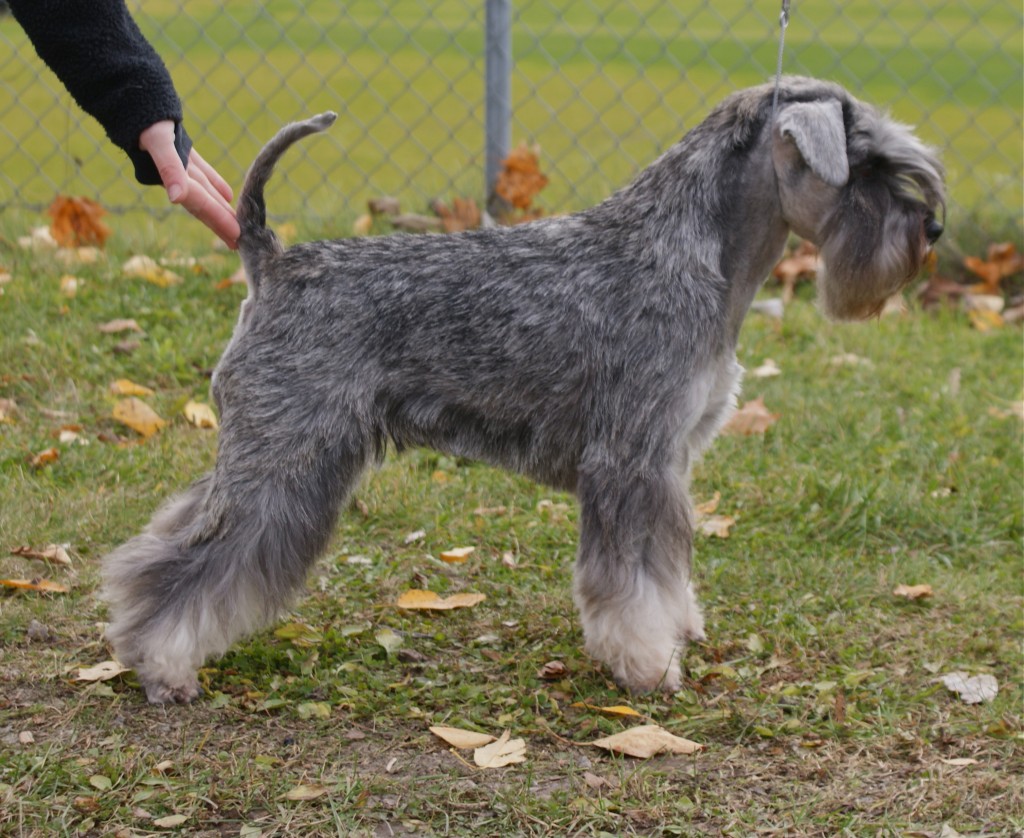 SeUch, EstCh, LatvCh, LithCh, BalticCh Zylvan Amber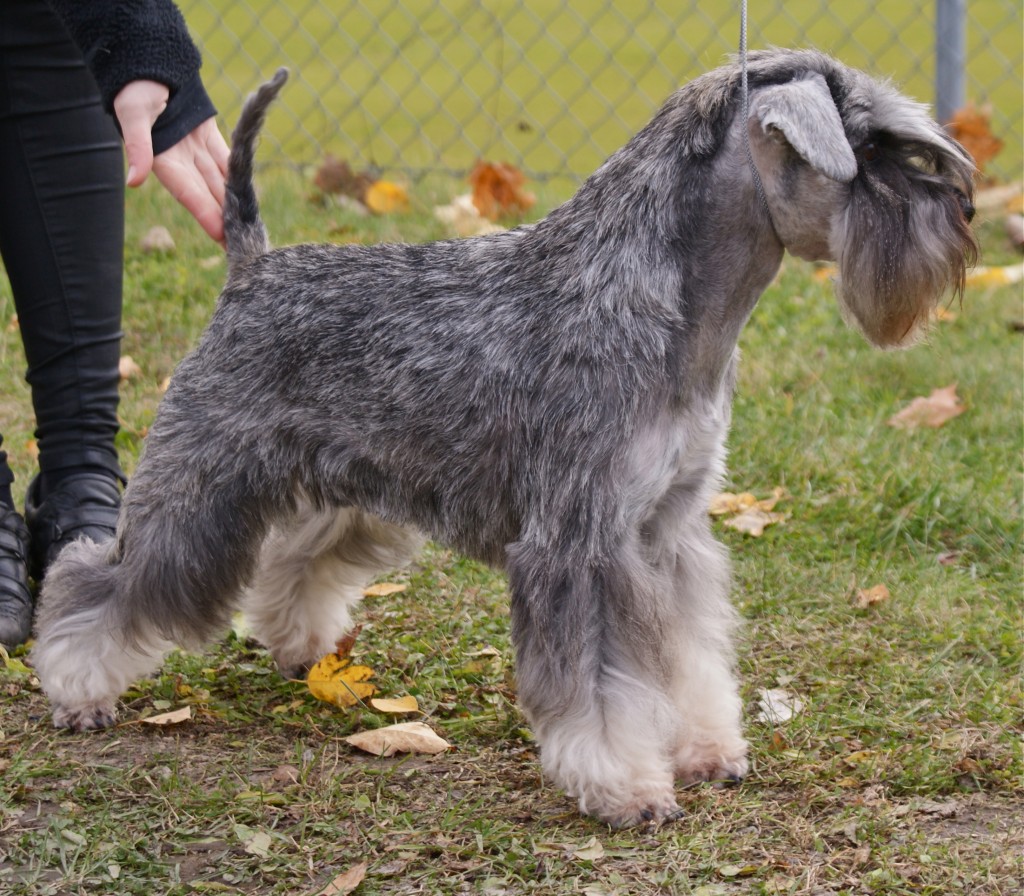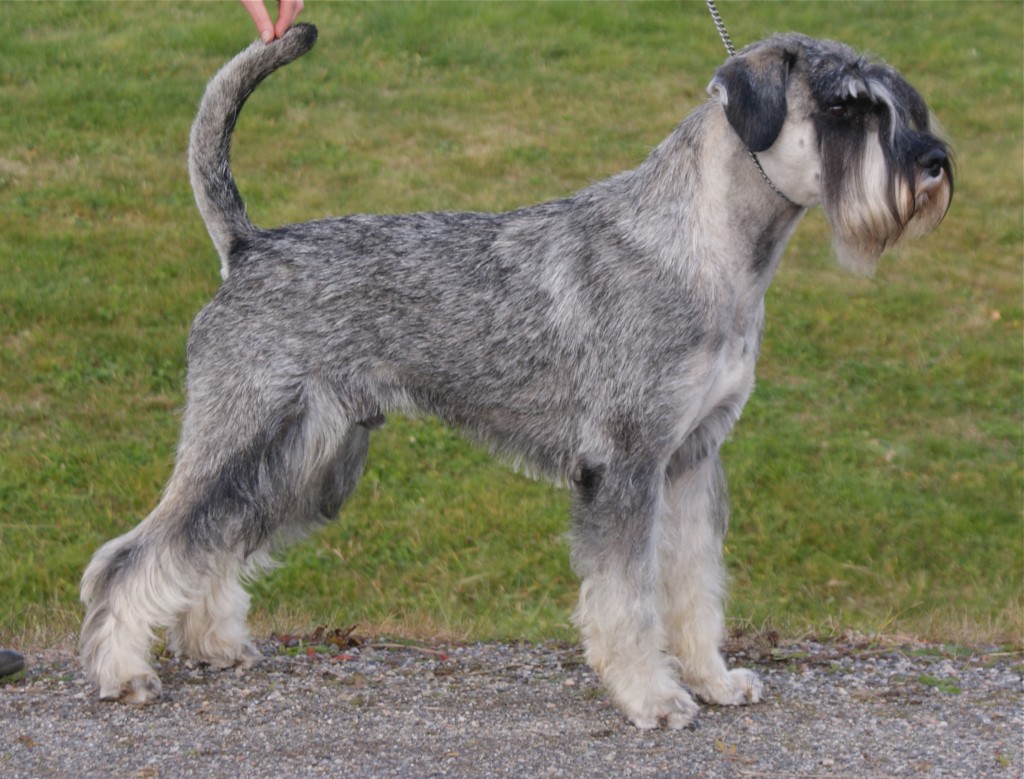 Argenta's Jameson won the CC, 17 months old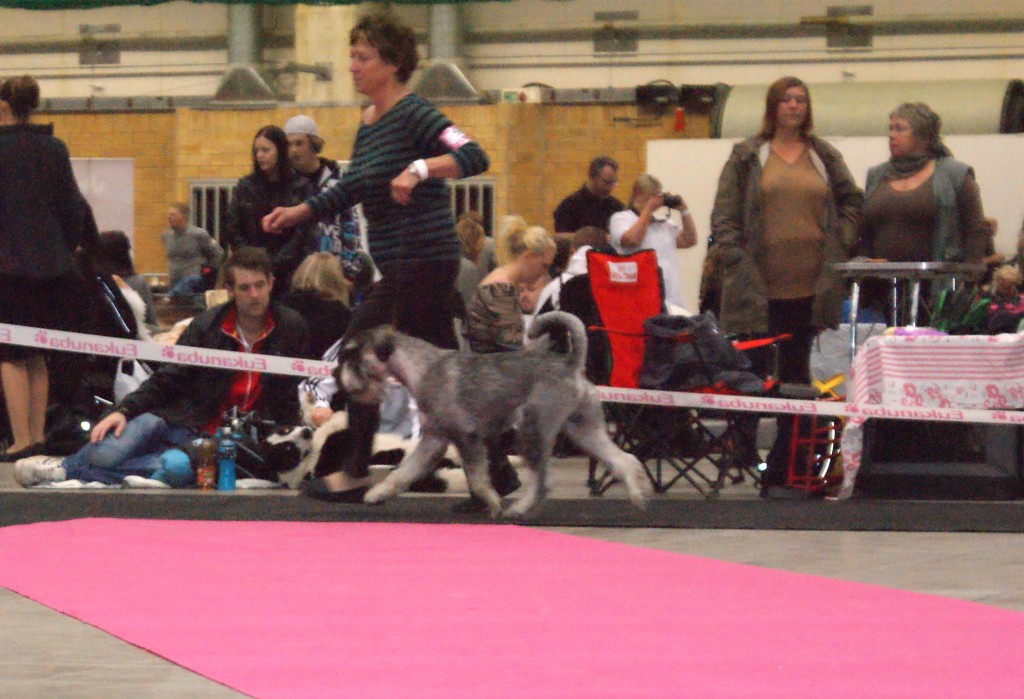 Jameson was shown excellent by his owner Anita Freij
Kolja were second best male and Ch Argenta's Felicity were third champion female.

X-ray results for our I3 and J3 litter
2012.10.01 

We have x-rayed six dogs from our I3 and J3 litter with fantastic results.
Now 5 out of 7 in the J3 litter and 2 out of 5 in the I3 litter are x-rayed with great hips!
We are so happy with these two litters that already have gain lots of great results on both shows and in obedience! 

Argenta's Jasper A/A hips, several CACs, BOS x2 on shows and several BIS-junior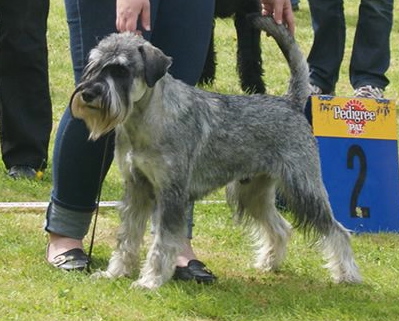 Argenta's Jameson A/A hips and CAC on shows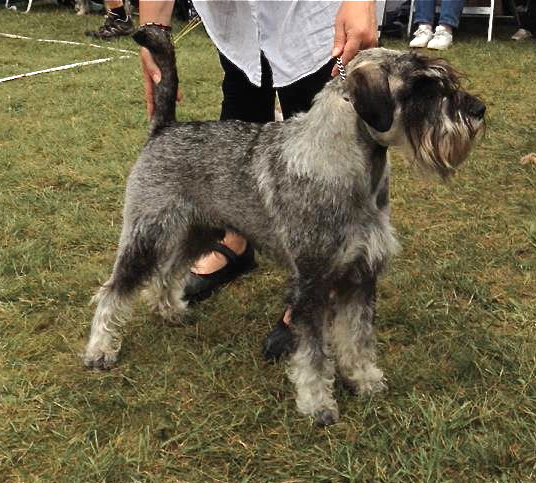 Argenta's Jazzman A/B hips and CAC on shows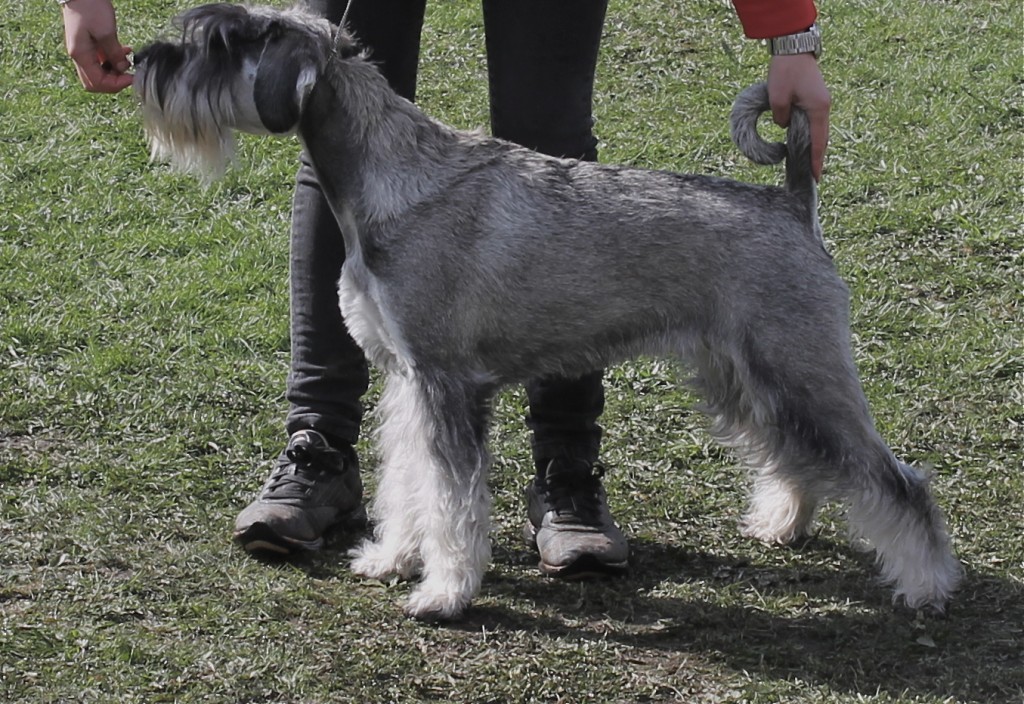 Argenta's Jezelin A/A hips and excellent on shows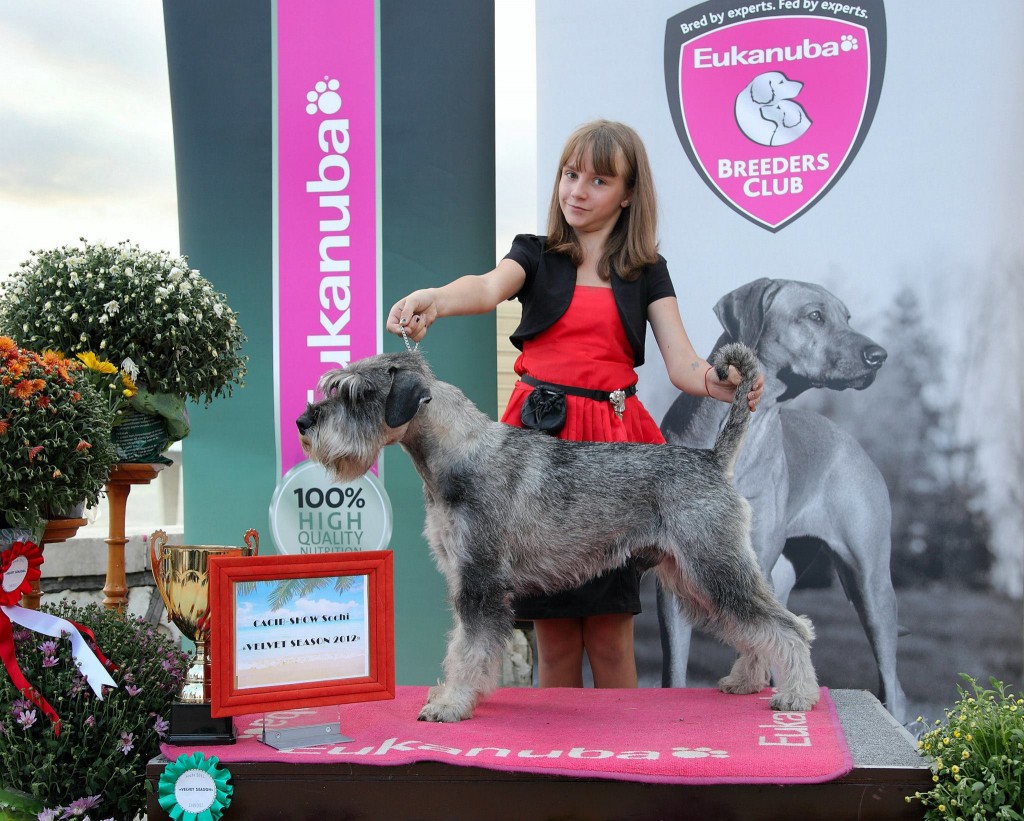 Argenta's Just Jaeger, not yet x-rayed, Junior Champion of Russia, Champion of Russia, RFLS Champion, RKF Champion, Junior Vice Champion of Eurasia, Club Winner, Candidate to Club Champion, BOB at the special show Schnauzer, BOS and CACIB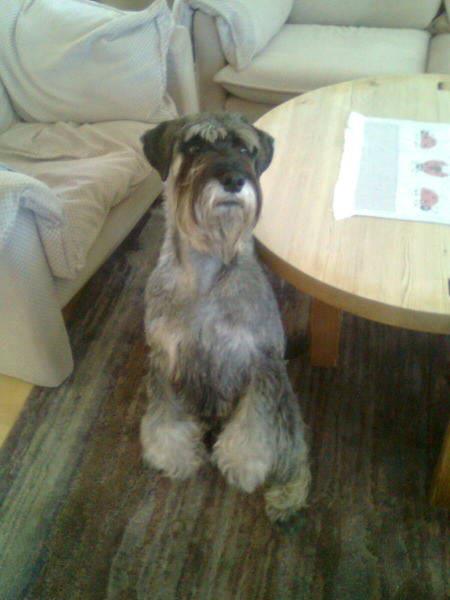 Argenta's Jeffrey A/A hips and excellent on shows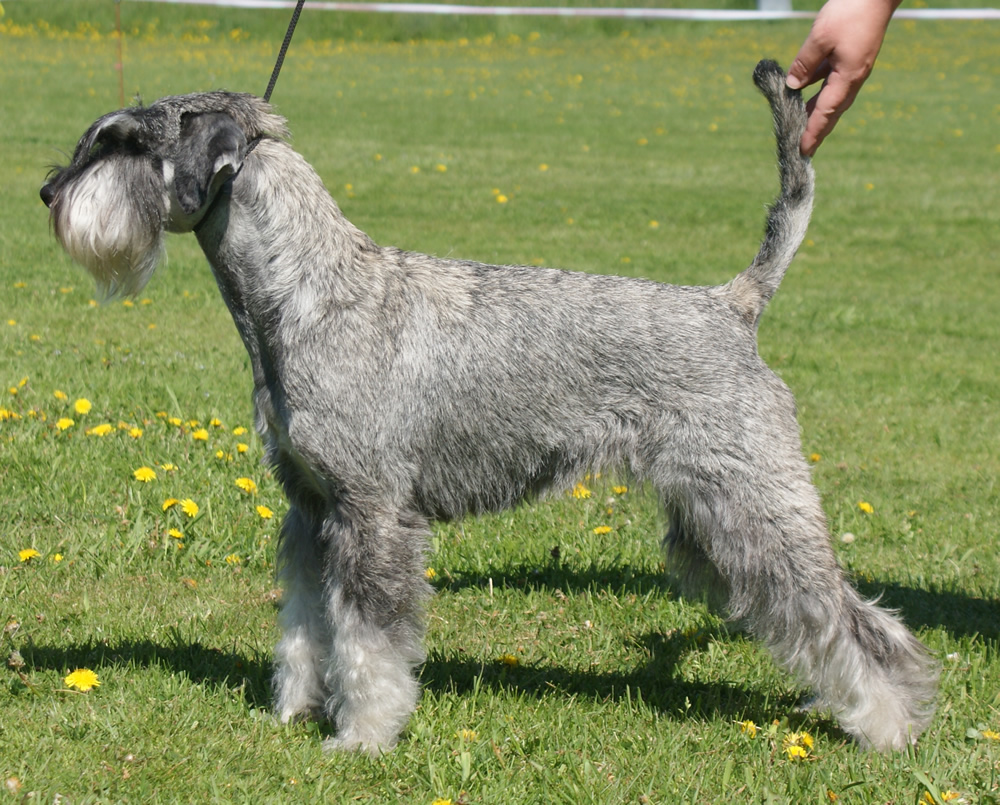 Argenta's Imagine

A/A hips and several CACs on shows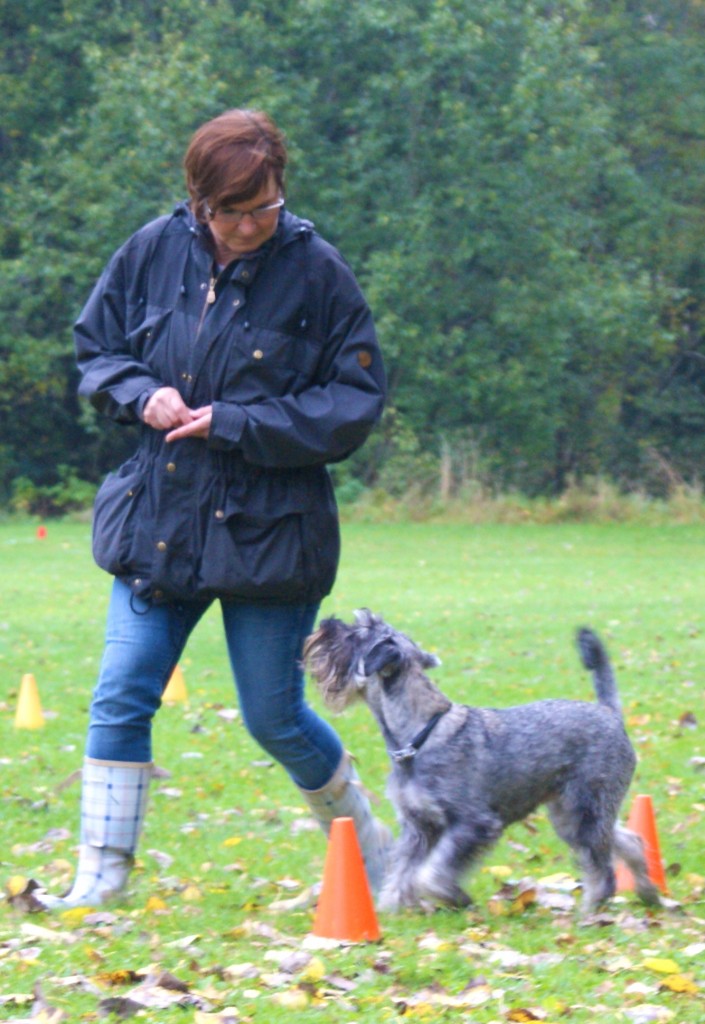 Argenta's Idalee, not yet x-rayed, excellent on shows, points in obedience and Rally obedience


October

We are happy to announce that Ch, LP I, LP II Argenta's Yellowstone have got another championtitle. In just a couple of competitions he got the "blood tracking" championtitle.
Well done Maria and Ozzy!  
It's so nice to know that so many of our Schnauzers and minis have both beauty and brain! Then you know that you have succeeded as a breeder!